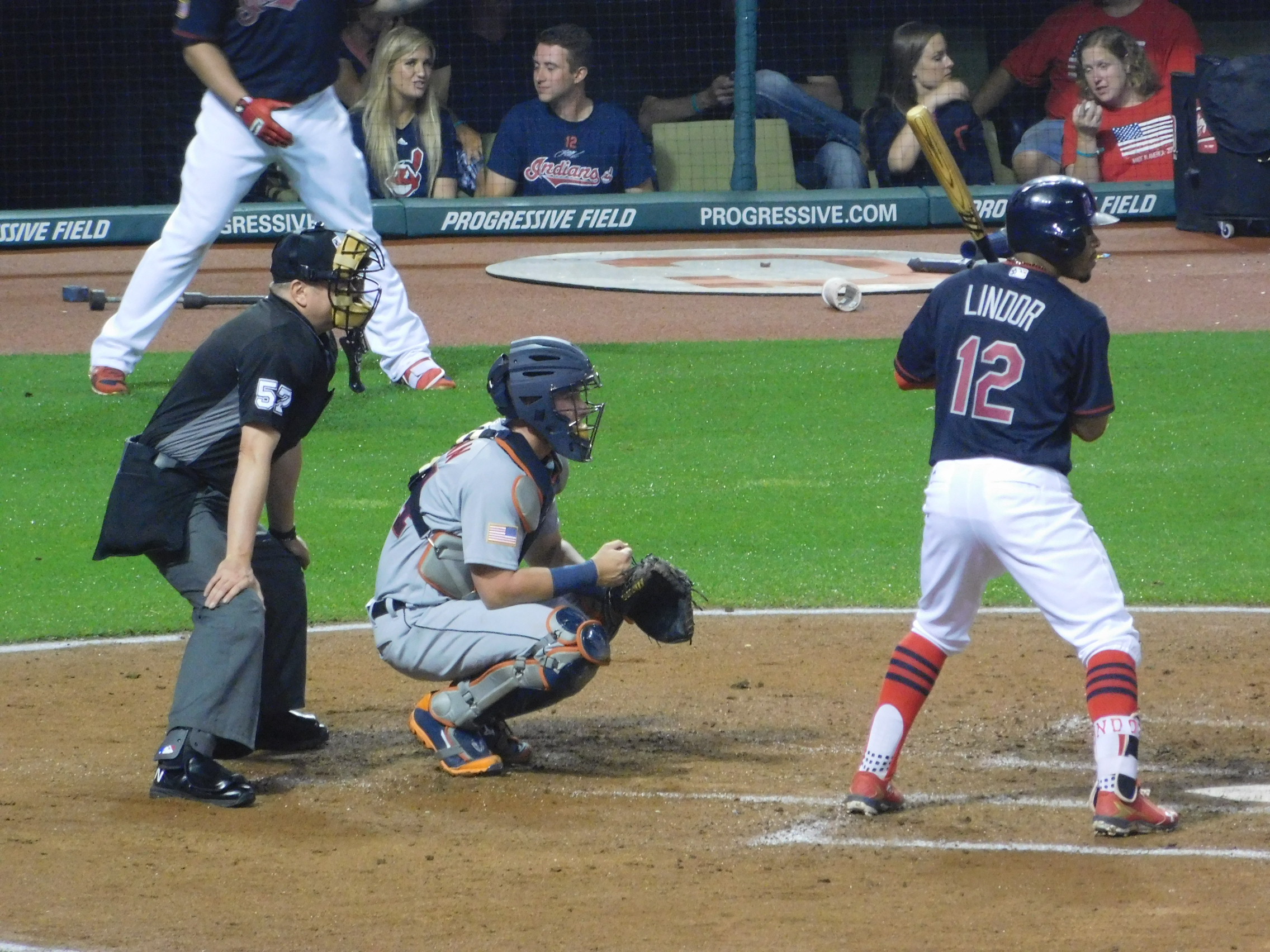 CLEVELAND – The Cleveland Indians (51-32) continue to dismantle the Detroit Tigers (44-40) as they defeated the club once more with a final score of 12-1 on Tuesday night. The win gives the Tribe a perfect 11-0 record against the Tigers this season as they continue to build their lead in the Central.
The Indians would score first in the 2nd inning after Jose Ramirez drew a one out walk, and Lonnie Chisenhall would single to give the Tribe first and second. Rajai Davis would score Ramirez with a deep double to left, moving Chisenhall to third for Tyler Naquin to bring him home on a ground-out to second. This gave the club a 2-0 lead.
In the 4th Mike Napoli led off the inning with a walk, and Ramirez singled to right, moving Napoli to third. Chisenhall doubled to right scoring Napoli, and moved Ramirez to third. Davis hit a sac-fly to right to make it 4-0.
Carlos Santana led off the 5th with a walk, but Jason Kipnis followed up by grounding into a fielder's choice to second. Francisco Lindor came through with an RBI double, scoring Kipnis, and advancing to third on the throw. Napoli would walk once more before Buck Farmer would relieve Anibal Sanchez. Ramirez grounded out to second to score Lindor, and Chisenhall knocked in another run with a double to deep center to give the Indians the 7-0 edge.
The Tigers scored their lone run in the 6th after Victor Martinez knocked in Ian Kinsler from second. Miguel Cabrera would be ejected that inning after arguing that a ball ruled fair went off his shin and should have continued his at bat.
The Indians tacked on three more runs in 6th off Farmer to blow the game wide open. Tyler Naquin hit his seventh home run of the season to extend the Tribe lead to 8-1. Santana, Kipnis, and Lindor walked consecutively to allow Napoli to score Santana and Kipnis on a single, and Ramirez grounded into a fielder's choice to second to make it 10-1.
Santana added to the lead with a solo shot in the 8th off Mark Lowe to make it 11-1. Chisenhall knocked in the final run of the game, scoring Kipnis (double) to make the final 12-1. The Indians finished with 13 hits on the night (Chisenhall 4 for 5) to the Tigers 4.
Carrasco (5-2) would get the win after going 6 innings giving up 3 hits, 1 run, 3 walks, and striking out 5.
During the game it was announced  Cleveland Indians SS Francisco Lindor and SP Danny Salazar were named to the AL All-Star team, as well as Miguel Cabrera for the Tigers.
Indians and Tigers are back at it tomorrow for the final game of the series. First pitch – 12:10.