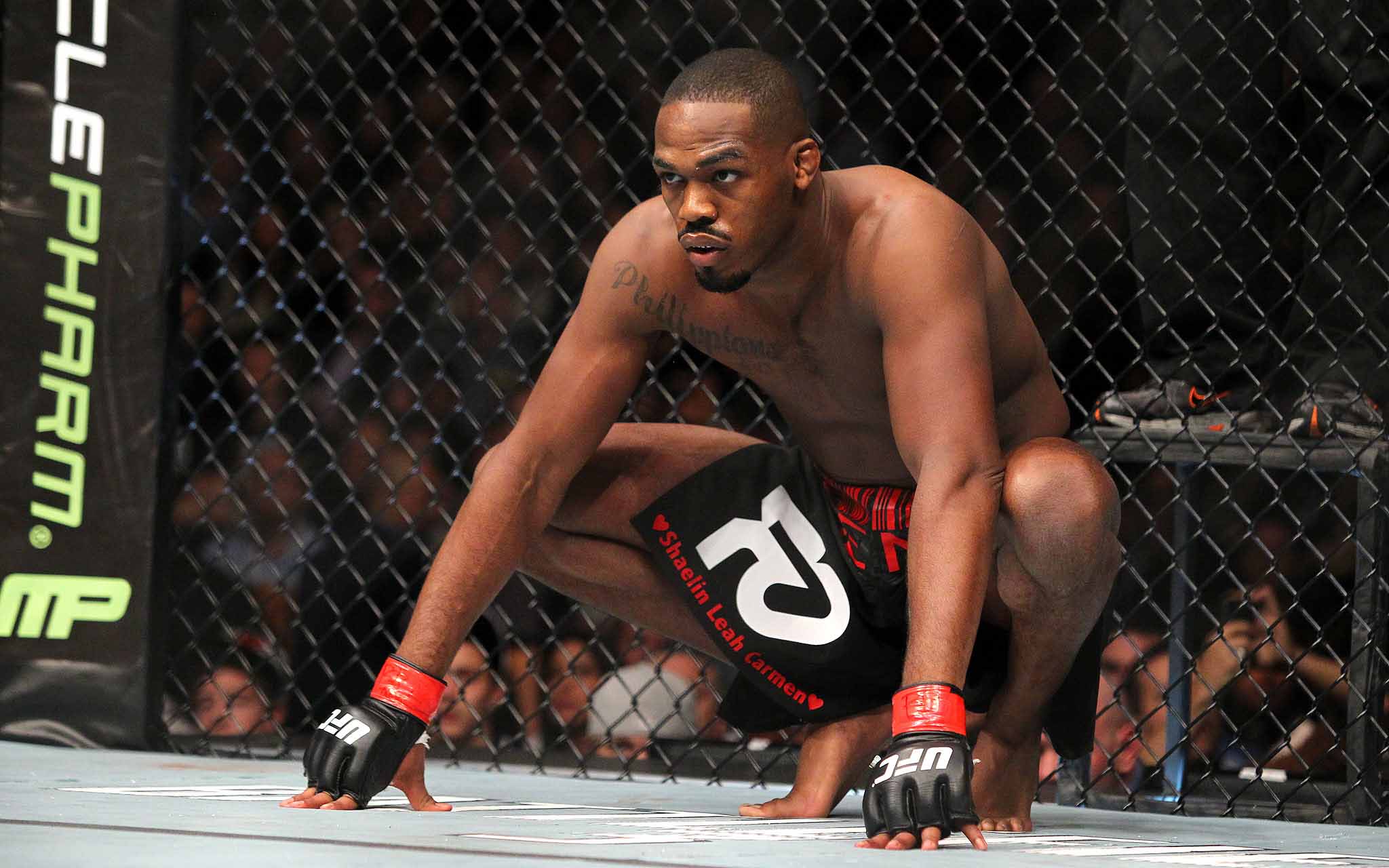 LAS VEGAS, Nevada – UFC 200 is right around the corner, July 9th from the T Mobile Arena in Las Vegas. Nevada. It is set to be the biggest card in UFC History because of a stacked card. We here at NEO Sports thought it would be a fun idea to break each match down one blog at a time. Because the card is so loaded we felt each match needed more than a few sentences. So over a 12 day stretch, you will see a breakdown of all 12 GIGANTIC matches. Enjoy!
Today's matchup is the main event for the UFC Light Heavyweight Title
© Daniel Cormier vs (IC) Jon Bones Jones
In a world of so much hype and faux hate, this is very real. These two men cannot stand each other. During a promotional event for UFC 178, Jon Jones and Daniel Cormier got into a brawl that was sparked by Jones pressing his forehead against Cormier's during a staredown which prompted Cormier to shove Jones by the throat. Both fighters had to be restrained by event organizers.
Jones was stripped of the title, despite never losing it because of his horrific behavior outside of the cage in everyday life. Only days after his win over Cormier at UFC 182. On January 6, 2015, it was announced that Jones failed a drug test prior to UFC 182. He tested positive for benzoylecgonine, the primary metabolite of cocaine.
Because benzoylecgonine is not banned out-of-competition by the World Anti-Doping Agency, the NSAC could not halt Jones from fighting at UFC 182. He was randomly tested on December 3, 2014 and results came back on December 23, 2014.
A week after his first test, Jones was tested again. He passed the second test, which meant that the cocaine metabolite was out of his system before the fight. When the news was made public, Jones went into rehab for one night. He was fined $25,000 on January 17 for violating the UFC's Athlete Code of Conduct policy.
Jones was stripped of the title only a short while later when his bad boy ways simply wouldn't stop. On April 27, 2015, it was confirmed by police in Albuquerque, New Mexico that Jones was being sought in connection with a hit-and-run early the previous morning. Jones was alleged to have run a red light and crashed his rental car in a collision involving two other vehicles. Jones allegedly fled the scene of the crash on foot, leaving an injured pregnant woman behind in another vehicle.
Paperwork found in the car was under the name of "Jonathan Jones". Inside the silver Buick SUV, law enforcement found a pipe of marijuana with marijuana inside of it. An arrest warrant was issued against Jones and surrender arrangements were made between law enforcement and Jones' lawyers.
Dana White and the UFC had seen enough, and despite his talent in the cage, simply couldn't allow him to get away with any more. The UFC stripped Jones of the title, removed him from the official rankings, and suspended him indefinitely. Just like that, the greatest fighter in the history of the sport was without his title.
Jones has zero legit losses on his record and has beaten more half of famers and legends then anyone in the history of the sport. Jones is the greatest pound for pound fighter in the history of MMA. His biggest wins have come against Shogun Rua, Lyoto Machida, Rampage Jackson, Rashad Evans, Chael Sonnen, Daniel Cormier, Glover Teixeira, Vitor Belfort, and Ryan Bader.
He had defended the title 8 straight times before he was stripped of it. His only challenge was against Alexander Gustafsson at UFC 165 in September of 2013. No one else has ever come close to even pushing him. He dominated DC in their previous bout at UFC 182.
Daniel Cormier is no slouch himself. He is the current champion and has one hell of a record coming into this fight. After graduating from OSU with a degree in sociology, Daniel went on to have a successful career in Freestyle Wrestling. He was the senior U.S. national champion every year from 2003–2008, and represented team USA at the world level for each of those years as well. He competed at 96g kg, or 211.6 lbs. At the 2004 Olympics he took 4th place after losing to Khadzhimurat Gatsalov in the semi-finals.
Daniel was also a member of the 2008 Olympic wrestling team for the USA, where he was named team captain, but did not compete due to kidney failure, brought on by excessive weight cutting.
Cormier reached the top 5 at the Wrestling World Championships on two separate occasions, 2003 and 2007. He won a bronze medal at the 2007 competition. Cormier also won a gold medal at the quadrennial Pan American Games in 2003.
In 2005. Cormier became one of a select few Americans to win a gold medal at the Ivan Yarygin Grand Prix, held in Russia, and considered by many to be the toughest wrestling tournament.
His transition from wrestling to MMA has gone very well as he trained with Cain Velasquez, Jon Fitch, and Josh Koscheck at American Kickboxing Academy. Cormier was the Strikeforce Heavyweight Grand Prix Champion before they folded.
His UFC career has been a major success with dominant wins over Frank Mir, Roy Nelson, Dan Henderson, Anthony Rumble Johnson and Alexander Gustafsson to name a few. At 17-1 his MMA career has been brilliant. It is just that one loss that he can't shake as he never came close to even giving Jones a challenge in their last bout.
Cormier is the champion, but also a heavy underdog. He has thought about that last match every day since the loss to Jones and is hungry for redemption.
He will not get it, it will be another five round domination from Jones.

You can follow Vince McKee on Twitter at VinceTheAuthor and be sure to visit our sponsors at https://www.neosportsinsiders.com/sponsors/

NEO Sports Insiders Newsletter
Sign up to receive our NEOSI newsletter, and keep up to date with all the latest Cleveland sports news.