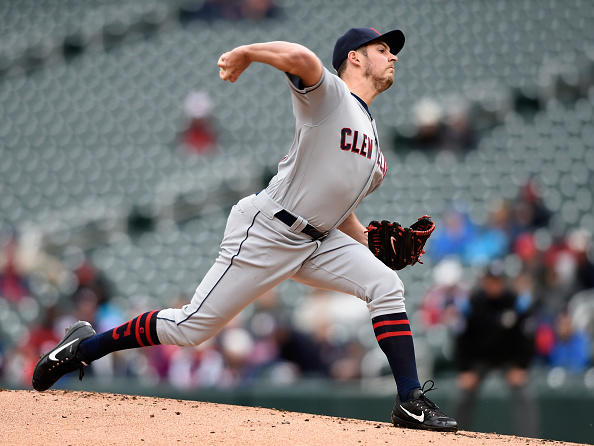 Last year during the Indians postseason run Indians starting pitcher, Trevor Bauer nearly missed a start because of a drone injury before Game 3 of the ALCS.
Bauer did make the start for Game 3 but did not make it through the first inning and the Indians had to go to their bullpen with two outs in the first inning.
On Saturday the Cleveland Indians clinched the AL Central which assures that Cleveland will once again be in the postseason.
Indians fans are trying to start a petition that prevents Trevor Bauer from all drone usage until after the World Series.
The following is the petition:
"Trevor Bauer. We love you, well most of us (boy.. you got some haters on twitter!). We care about your digits, and what they can do! We're gonna need your fastball, your curveball, but most importantly if we're going to take over the Dodgers for the best record in baseball we're also going to need your cutter, your sinker, and your changeup… and maybe, just maybe, if enough people sign this petition, you'll reintroduce that splitter.

None of this can be possible if you chop your dang finger off.

Look, drones are awesome! Maybe even the second most awesome thing, next of course to a Cleveland Indians World Series ring! Also, where the *&*# are you going to put a ring if you chop your fingers off?!?

With love and respect,

The Fans."

NEO Sports Insiders Newsletter
Sign up to receive our NEOSI newsletter, and keep up to date with all the latest Cleveland sports news.