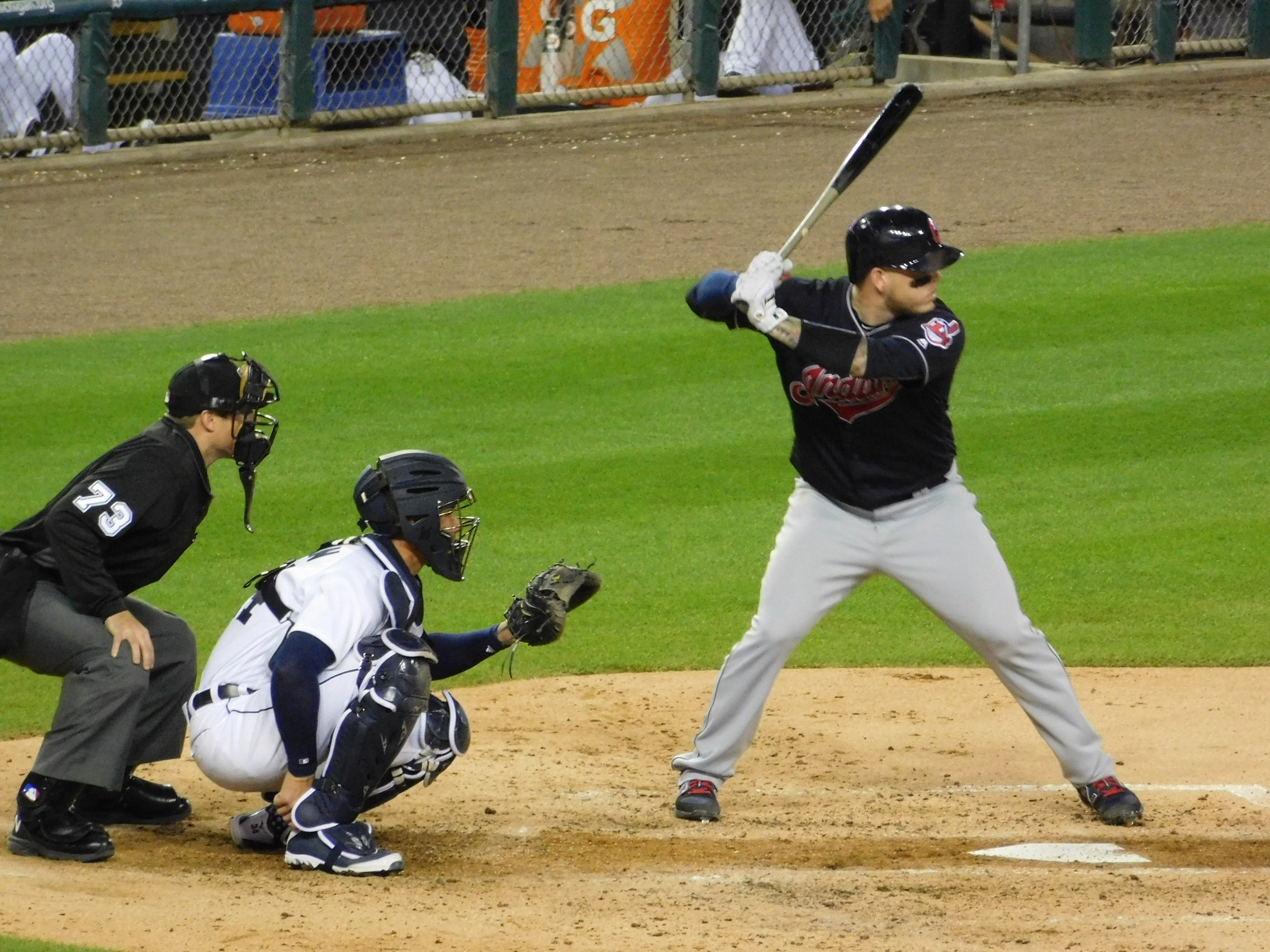 CLEVELAND – The Cleveland Indians Sunday onslaught of the Seattle Mariners showed again the offensive firepower that the team can have on any given day, pounding out 12 runs and 15 hits in the dominating win.
While it seemed everyone in the lineup got in on the action at the plate, one welcome sight was the hitting of backup catcher Roberto Perez, who while going 3-for-4 with a double, two singles and three RBI raised his average up to .200 on the season.
Much has been made of what little offense both Perez and normal starter behind the plate Yan Gomes has brought to the team thus far in 2017, it was good at least for one day to see Perez finally have a solid day on offense.
"I don't have too many at-bats," Perez said. "I am just trying to work in the cage and stay in a good routine with our hitting coach, and just trying to go up to the plate and get quality at-bats and not try to put all the pressure on myself."
Perez entered Sunday hitting just .115 (3-for-26 in eight games), but if he can start producing like he did Sunday, the Indians might be more apt to playing him more with Gomes, who is hitting .176 in 18 games, struggling to find his groove.
"It was good to see him get going," Indians manager Terry Francona said.
"We know at some point, both of our catchers are going to get going, but it was nice to see Roberto break out today and have some success."
Perez is no stranger to being the backup backstop for the Indians, last season after suffering a thumb injury early in the year and having surgery he was rushed back to the Major League roster when Gomes went down with an injury in Minnesota.
He was the regular Indians catcher the rest of the year, and hit .183 in 61 games. He also started all 15 postseason games, hitting .186 with three homers and seven runs batted in.
"I've done it before, the last couple of years, it's a matter of keep working and trust yourself," Perez said. "If you know you can do it, it gives you confidence to go out there and perform."
The team trusts Perez behind the plate, and he was given a new contract before the season that will pay him a guaraenteed $9 million over four seasons.
He likely will have to continue to take advantage of his chances when he gets called upon along as Gomes is healthy, but he's hoping Sunday was a big step in the right direction at the plate.
"Right now I feel really good at the plate and hopefully I just keep doing it," Perez said.
"Just go out and play the game the right way and have fun out there, that's what I did today."

NEO Sports Insiders Newsletter
Sign up to receive our NEOSI newsletter, and keep up to date with all the latest Cleveland sports news.