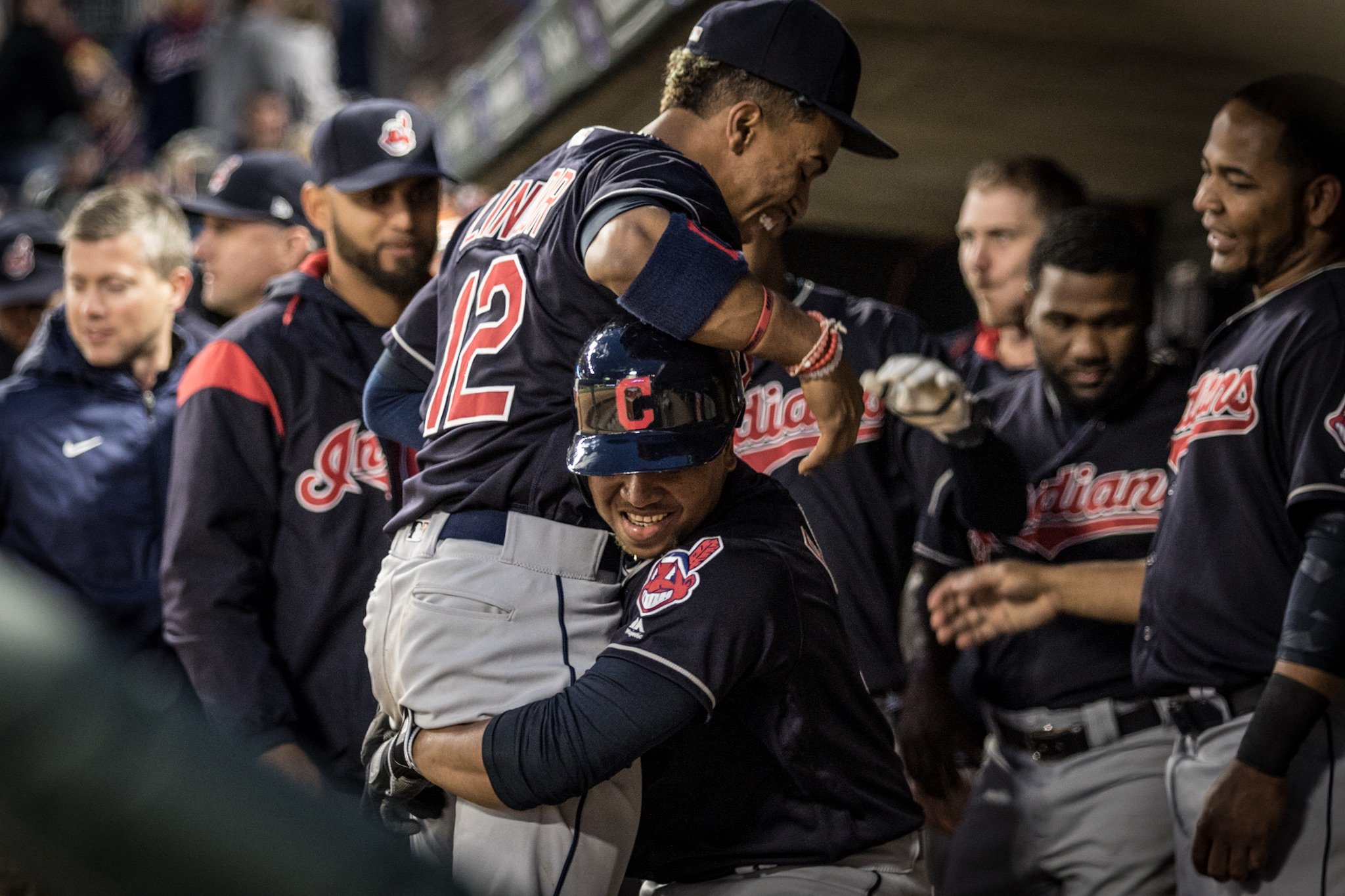 CLEVELAND– The Cleveland Indians will once again be well-represented at the MLB All-Star game.
Jose Ramirez will be the American League starting third baseman, and Francisco Lindor, Michael Brantley, Corey Kluber and Trevor Bauer will also be making the trip to the nation's capital for the July 17 game.
This is the second consecutive year the Indians are sending five players to the Midsummer Classic for the second straight year. It's the first time since 1998-99 that the Tribe has sent five or more players in back-to-back years.
Ramirez will get the start in his second straight All-Star game. Through 86 games, Ramirez has a slashline of .293/.396/.595. He is also fourth on the MLB home run list with 24, and has 25 doubles, 59 RBIs and 19 stolen bases.
It's also the second year in row he is making the trip with Lindor. The duo became the fifth pair of teammates in MLB history with 50 or more extra-base hits each prior to the All-Star break. Considering both came up together through the Indians minor league system, it's pretty remarkable to reflect on the fact that they have both blossomed into the  superstars they are today.
"It says a lot about the system," Lindor said. "Every guy that is going to the All-Star game this year has come up with us except Bauer. Everybody else has grown up in the system. It shows a lot about the Indians, and I'm happy for (Jose)."
"I'm really proud of it, I'm really proud of Frankie," Ramirez said. "I'm really happy for him and that God has blessed us with this opportunity to go there together."
For both Lindor and Kluber, it will be their third straight trip.
Lindor is slashing .301/.378/.572, and is just behind Ramirez with 23 home runs so far this year. He also has 27 doubles, 56 RBIs and 12 steals.
Through 19 starts this season, Kluber has amassed a 12-4 record and a 2.49 ERA and 123 strikeouts. The reigning AL Cy Young Award winner also leads the American league in innings pitched at 126 1/3.
Brantley has had to overcome his fair share of hardships to get back to the All-Star Game for a second consecutive year and third time overall. He underwent right ankle surgery in the offseason, and has rebounded in a way that few fans expected, slashing .310/.355/.497, and putting up 11 homers, 23 doubles and 49 RBIs so far in 2018.
"I grabbed him and told him 'You take a minute and enjoy this,' because he put a lot of work in," Francona said. "And it's pretty cool."
For Bauer, it will be his first All-Star game. He acknowledged last week in Kansas City that he felt he deserved to make the team, and his stats have truly spoken for themselves this season. He's put together an 8-6 record, with a 2.45 ERA. He's amassed 156 strikeouts and leads in Fielding Independent Pitching (2.17), home run rate (0.37 per nine innings) and Wins Above Replacement (4.5).
His performance this season is undoubtedly a testament to his off-season work he put in at Driveline Baseball, a data-driven pitching facility located in suburban Seattle, and the work he's put in throughout his professional career.
"I think it's a testament to the work I've done in my entire career to get to this point," Bauer said. "Just so happens my work this offseason paid off a little bit better than some of my other seasons."
When it comes down to it, as Francona said, the fact that the team is once again sending five representatives to the game shows a growing respect around the league.
"I'm thrilled for our guys but I'm also happy for the Indians," manager Terry Francona said when asked about sending five players. "I think it shows that, whether it's fans or other players, respect for our players. I'm thrilled for that."

NEO Sports Insiders Newsletter
Sign up to receive our NEOSI newsletter, and keep up to date with all the latest Cleveland sports news.