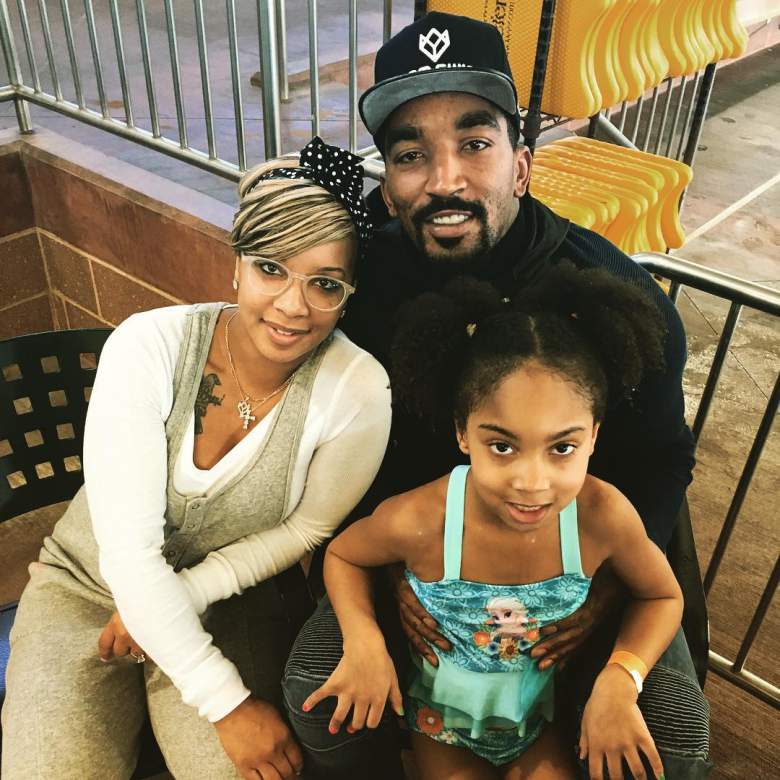 It's been a challenging season for Cavs forward J.R. Smith, dealing with injury and also health issues surrounding his newborn daughter Dakota.
TMZ today reports good news about little Dakota, stating that the little one is close to breathing on her own.
Big news for J.R. Smith and his family … their micro-preemie baby Dakota is thiiiis close to crossing the 3-pound mark and her breathing tube is out!

As we previously reported, Smith's wife, Jewel, gave birth to "Kota Bear" in early January almost 5 months before her due date. Dakota only weighed 1 pound at birth.

But on the 78th day of Kota's NICU stay, Jewel says the nurse gave her the good news — "She's not intubated anymore."
The forward is back on the floor as well for the Cavs, overcoming a thumb injury. He started Wednesday's game in Denver.