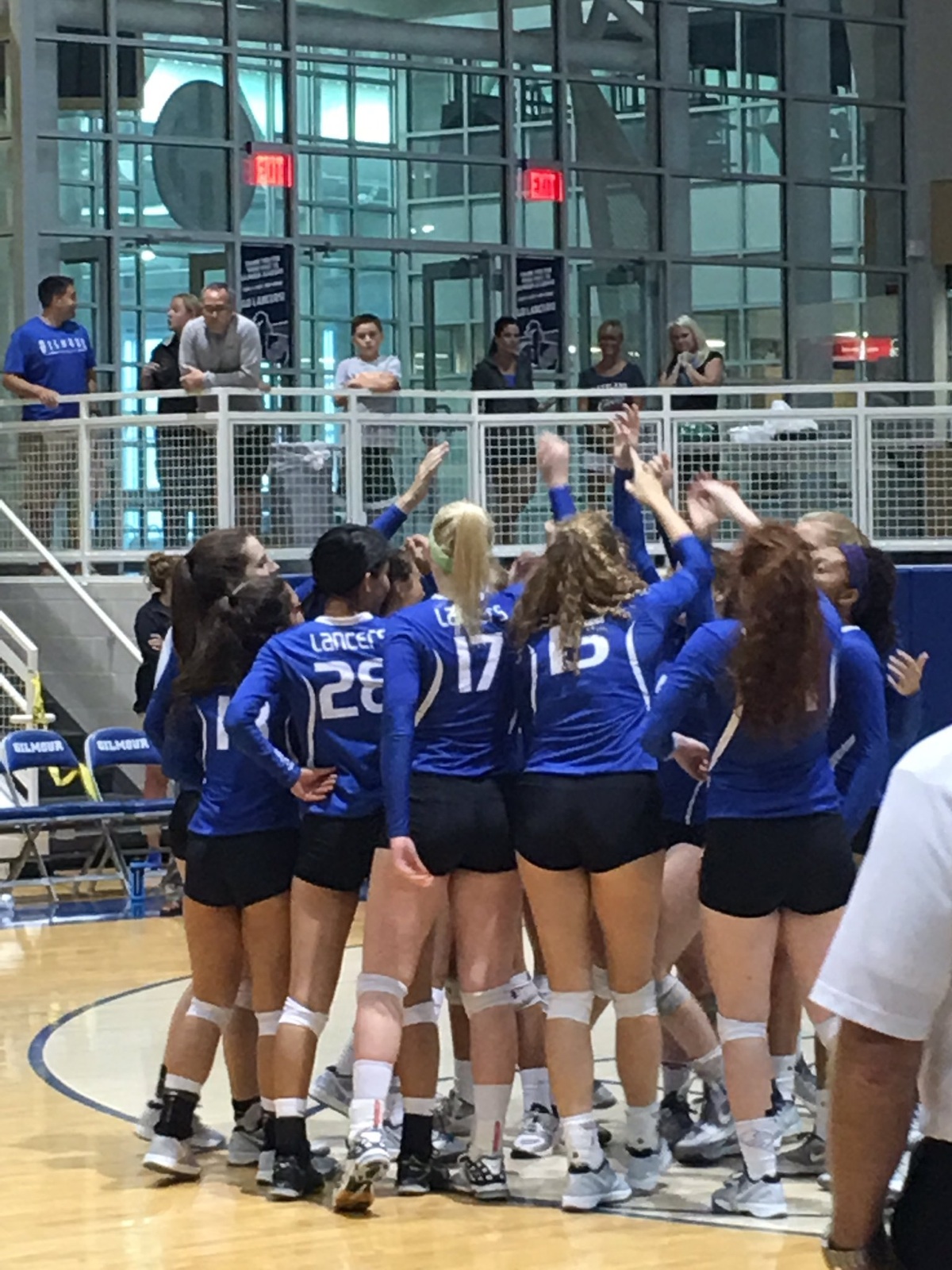 GATES MILLS, Ohio – It was another solid performance from the Gilmour Academy Lancers at the corner of Cedar and Som on Thursday evening defeating Canton Central Catholic Crusaders 3-0.
The first set was a little back and forth between both teams as Canton Central Catholic came out and scored the first point of the night, right after that though Gilmour Academy countered scoring seven unanswered points which led to a CCC timeout. Coming out of the timeout the Crusaders regrouped and gave a rally of their own posting eight points in a row, with four of those points coming off Lancer attack errors. Head Coach Danny Coughlin showed a lot of confidence in his team during the first set, allowing them to play through their mistakes and not calling a timeout at any point. Gilmour responded well to that and were able to withstand the comeback with timely kills and take the first set 25-21.
In the second set Canton Central Catholic had a 4-2 lead over Gilmour, just like in the first set the Lancers started to fire on all cylinders. Gilmour retaliated with a five point run to make it 7-4 and then just continued to put on the pressure. Everything just seemed to be working whether it was great serving, great setting leading to the kills. In the end Gilmour made short work of the second set to a final of 25-11. Then the third and final set came as the Crusaders tried their best to make this one as tough as they could, Gilmour however had an answer for everything thrown at them and won the third set and match to a final score of 25-17.
Gilmour once again showed that they are a great all around team. Outside Hitter #5 Katie Forsythe had 10 kills, 4 serving aces and 15 digs. MH #15 Ella Grbac chipped in with 11 kills and 3 blocks. MH #17 Julia Brzozowski, OH #28 Leona Ng and OH #7 Arianna Mack combined for 13 kills. Serving also proved to be a strong point on the night as the team served up 13 aces with DS's #18 Reegan Clark and #10 Kenzie O' Conner each coming through with great aces in the match and finally Setter #0 Megan Brzozowski continues to set her teammates up beautifully with 34 assists on the night.
Gilmour improves to 3-0 and their next game is at home on Thursday September 1st vs. Villa Angela-St Joseph at 6:30pm.
Follow the Gilmour Volleyball team on twitter! @GALancerVB or @GALancerAD

NEO Sports Insiders Newsletter
Sign up to receive our NEOSI newsletter, and keep up to date with all the latest Cleveland sports news.