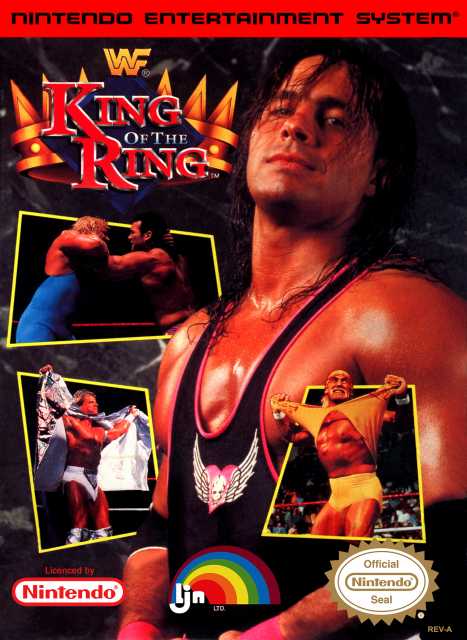 DAYTON, Ohio – For years, the month of June was known as King of the Ring Month in the WWF. It typically set up the Main Event of Summerslam and would put over a wrestler who was not yet champion, or a former champion set for another run with the title. It was a popular event for many years and it was quite shocking in 2003 when the WWE decided to do away with it as a PPV.
We here at NEO Sports decided to take a look back as part of a 10 part series on the June spectacular.
Today we bring you part one. King of the Ring 1, June 1993 from Dayton Ohio.
Bret Hart won the tournament, defeating Razor Ramone in the first round, Mr. Perfect in the semi's in a classic bout! He won the crown by beating one of the best big men of all time, Bam Bam Bigelow.
Hart was on the cusp of making another run at his title by winning the King of the Ring, but saw his coronation ruined by the evil Jerry The King Lawler who attacked him during the ceremony setting up their feud instead.
Other news and notes from the show :
Yokozuna ended Hulkamania for 9 plus years in WWF and took his title in the process. In a result no one saw coming, Yoko took the title off of Hogan, and then the Hulkster would not return to WWF for 9 plus years.
Elsewhere on the card, Crush failed in his attempt to take the IC belt from Shawn Michael as this was the beginning of Diesel at ringside for HBK.
Luger and Tatanka fought in a great 15 minute draw that was quickly forgot about. It was also Hacksaw Jim Duggans
last WWF pay per view outing as he lost to Bigelow, and would soon depart for WCW with Hogan.
This card really showed how well Bigelow could perform in a main event as he looked excellent. Also, the Hart vs Perfect match was an instant classic.
Stayed tuned into NEO Sports Insiders, as tomorrow we will post part two of our ten part series on the King of The Ring.
You can follow Vince McKee on twitter at VinceTheAuthor

NEO Sports Insiders Newsletter
Sign up to receive our NEOSI newsletter, and keep up to date with all the latest Cleveland sports news.