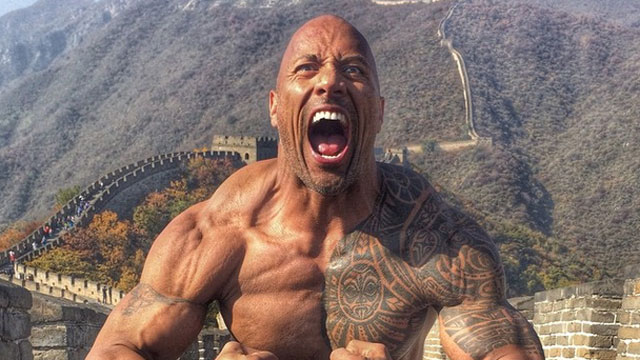 Summerslam 2001 – This was the capper of a failed WCW Invasion angle that had everyone left wanting. It was still a great pay per view however, just not the one we all thought we'd see.
The Rock returned after a summer long sabbatical to defeat Booker T for the WCW World Title. Yes, you are reading that correctly, a WCW title was the main event of WWF Summerslam.
Kurt Angle defeated Stone Cold Steve Austin earlier in the night, but did not walk away with the gold because the WWF Champ Austin, got himself DQ'd, so he could keep the title.
Edge got things kicked off on a high note as he took the IC championship away from WCW competitor Lance Storm in an excellent match. The two had trained together years prior and had a great chemistry. This battle also foreshadowed the eventual Christian heel turn.
An overlooked match that was actually the best of the night was the Hardcore Title Ladder match between Jeff Hardy and RVD. It was incredible as both men took it to the limit as only they could do. It was a showcase of two of the best in their prime. After 16 minutes of thrilling action, it was RVD that came away with the belt.
The Brothers of Destruction (The Undertaker and Kane) (c) (WWF) (with Sara) defeated Diamond Dallas Page and Chris Kanyon (c) (WCW)
Chris Jericho (WWF) defeated Rhyno (ECW) (with Stephanie McMahon-Helmsley) by submission
X-Pac (c) (WWF) defeated Tajiri (c) (WWF) In a match to unify the the WCW Cruiserweight and WWF Light Heavyweight Championships.
Again, despite the failed angle, this match still delivered strongly!
THIS RECAP WAS MADE POSSIBLE BY
https://www.neosportsinsiders.com/sponsors/