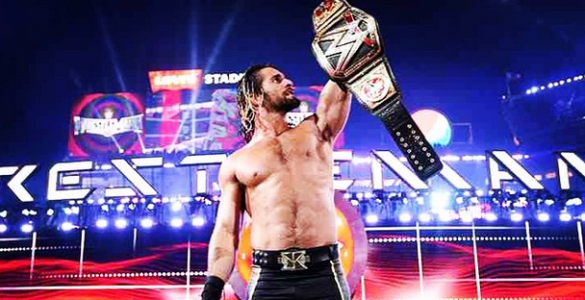 On November 4, 2015, Seth Rollins tore his ACL/MCL/medial meniscus. This stunned the whole WWE Universe, who started to embrace "The Man" of the WWE. So, today is May 22nd and tonight is the Extreme Rules Pay-Per-View. Will Rollins return tonight? Maybe, but that will be a question answered later tonight. The question in everyone's minds is who will be Rollins' opponent in his first feud coming back from injury? Below are five feuds that could potentially be Rollins' first feud back from injury.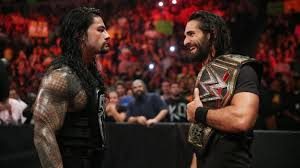 1. Roman Reigns– Let's get the obvious answer out of the way. Seth was supposed to face Roman at Survivor Series, but injury to Rollins caused that match to be put on hold. What better way to bring Seth back then to have him fight for the title that he never lost? This could happen as soon as Extreme Rules, with Seth making his return at Sunday's PPV to take out Reigns or even AJ Styles to make sure that he is next in line for the belt.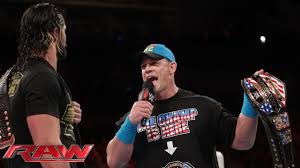 2. John Cena– Why wouldn't this be a good feud to go back to? Cena and Rollins put on some of the most entertaining matches of 2015 and if you don't believe me, check out their match at SummerSlam 2015. This could be a great feud, but it would be difficult to have right away because both wrestlers are returning at around the same time. Nevertheless, the hatred for one another could most definitely be renewed in this rivalry, title included or not.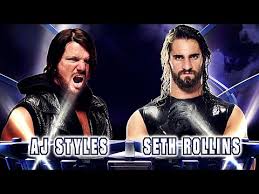 3. AJ Styles– Honestly, this is probably best for business. I could see Rollins facing whoever wins the belt tonight as his first feud back, so the potential for this feud being the first one for Rollins' return is possible. Not only is AJ Styles one of the most likable wrestlers on the roster, he is also one of the most athletic. Put Styles and Rollins in a feud and it could be Match Of The Year every time they are in the ring together. This feud could be even more intriguing if they bring back The Shield and have them face the Bullet Club. That brings me to my next feud, which is……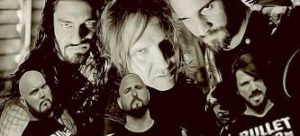 4. The Shield vs The Club– Two of the baddest stables to ever step foot in a squared circle. Known for terrorizing their opponents and leaving the world questioning their every move, this feud would be golden. The only problem I see with this feud is how is it going to work? All three of The Shield's members have became singles competitors and are striving in their careers at this point. To force them back together might hinder their careers more than help. Don't get me wrong, the chaos that would ensue in this feud would be fantastic, I just feel like it would be a lot of work and backtracking to get the story-line to make sense.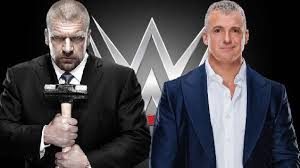 5. The Authority versus The New Era– Rollins is the backbone of The Authority, or at least he prior to his injury. Who knows what his opinion on The Authority is since he left? Triple H was very quick to try and get Roman Reigns to be the next face of The Authority, so has Rollins decided to leave The Authority for good? Would he join The New Era that is forming in the WWE? The future of the WWE is in Seth Rollins' hands, so whatever he does decide to do will be interesting for sure.
Those are a few feuds I could see happening and would like to see happen. "The Man" is coming back, so be ready for an immediate impact no matter what feud he's in.

NEO Sports Insiders Newsletter
Sign up to receive our NEOSI newsletter, and keep up to date with all the latest Cleveland sports news.