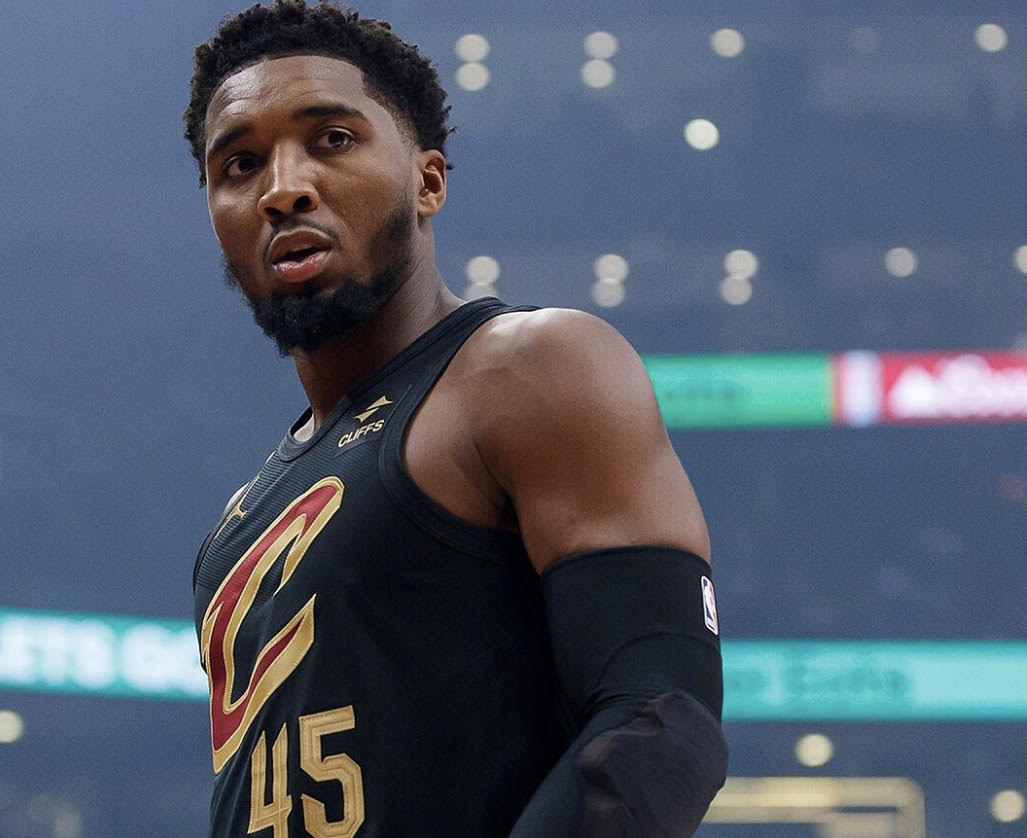 Cleveland-
Look… I knew Donovan Mitchell was good. I knew he was an all-star level player, with all NBA potential. The guy can flat out play the game of basketball. Through three games, Mitchell has led the Cavs in scoring in all three games, averaging 33.3 points per game. He holds the Cavs record for most point through three games. Which… let's be honest here. That's amazing. To do something that even Lebron James hadn't done is pretty outstanding. No, Mitchell is not Lebron. Lebron is a generational talent and will go down as one of the best to ever play the game. What Mitchell is, is an excellent player, ready to show just how big time he can be. I wrote right before the trade for Mitchell that I thought Darius Garland was the key to this season. I figured the team would go as Garland goes. That has changed.
LEADERSHIP
Mitchell has come into this season seemingly trying to prove himself. There was no secret there were issues in Utah. Mitchell and star center Rudy Gobert didn't always see eye to eye. There were questions surrounding the leadership of the team. There were questions regarding effort. Mitchell was putting up numbers, and was an all-star, but there was always something missing. This year with the Cavs, it seems Mitchell is up to the task. After Sunday's overtime win against the Wizards, Mitchell was quick to take the blame for the game even being sent to overtime saying he had to do a better job finishing the game in regulation. This is after he led the Cavs to outscoring the Wizards 14-4 in OT. Finishing with 37 points, including five threes', he also found time to dish 4 assist and grab 4 rebounds. Let me remind you. This is coming playing the previous nights (which he had a ho hum 32/9/8 line). No one would have really blamed Mitchell for running out of steam. Yet here he was in the aftermath of a win, stating he needed to play better. That's leadership. That's what the Cavs need.
Missing piece
The thing is, Mitchell was already a superstar. The newness of this is the fact that since Lebron left and went to LA, the Cavs haven't had THIS. Sure, Garland and Mobley are young up and coming players. Jarrett Allen is a really talented player. Kevin Love is a former all-star. None of them are Donovan Mitchell. Mitchell has already shown that the Cavs are a contender as long as he is playing. Not just a contender to make the playoffs (which was the case before he was traded here). The Cavs are contenders in the east to potentially win the east. That's how good Mitchell is. Its early, and it's been three games. But there is a lot of excitement in downtown Cleveland. And Donovan Mitchell is a big reason for that. As long as this team can stay healthy, it's going to be interesting come April and May!

NEO Sports Insiders Newsletter
Sign up to receive our NEOSI newsletter, and keep up to date with all the latest Cleveland sports news.