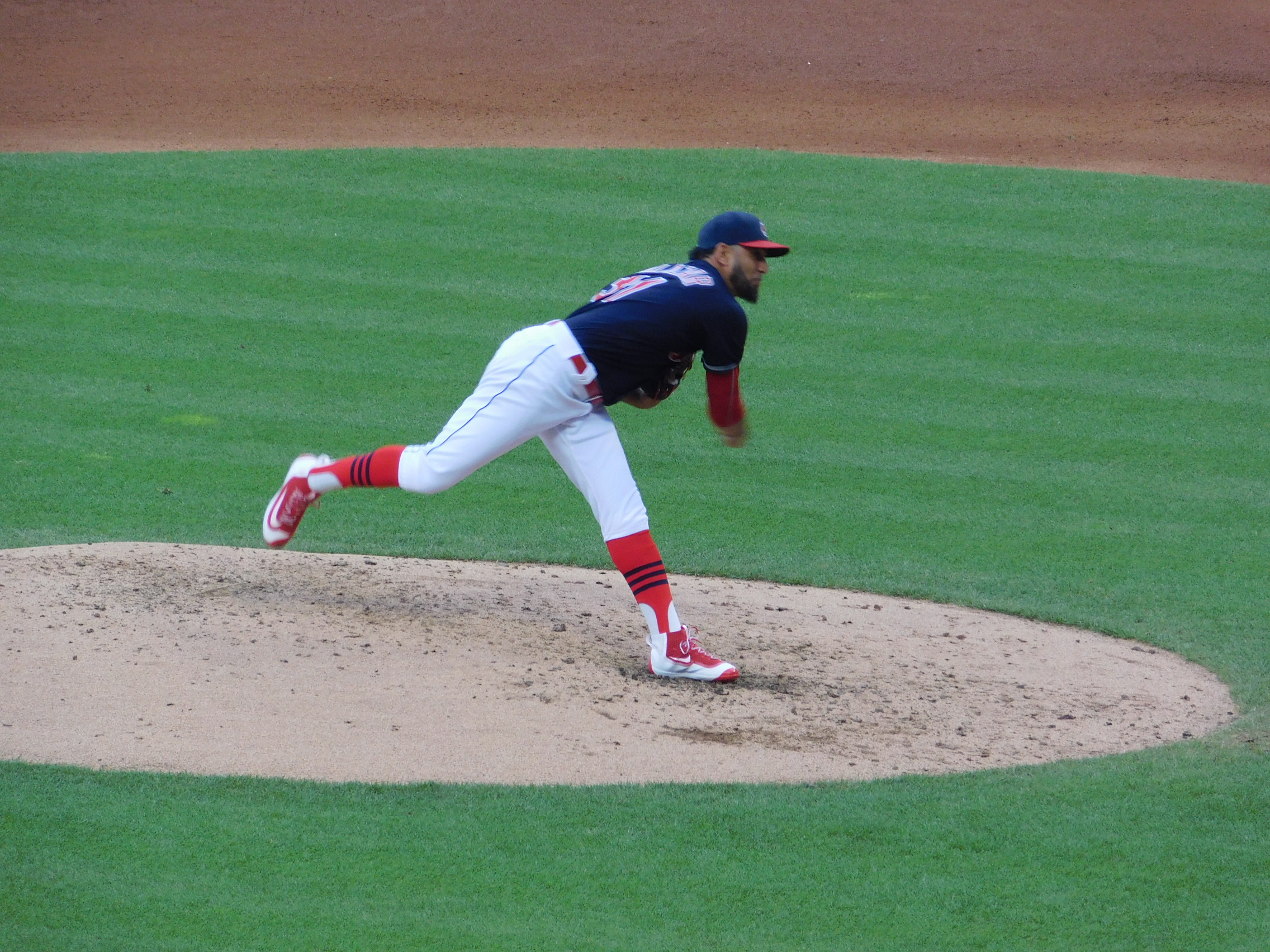 CLEVELAND– 2017 was hardly the year that Danny Salazar envisioned for himself.
He had two stints on the disabled list last season due to problems with his right elbow and shoulder. He made just 23 appearances, 19 of which were starts. In those 23 games, he accumulated a 5-6 record with a 4.28 ERA in 103 total innings of work. He gave up 51 runs, 49 of which were earned.
On Friday when speaking with reporters, Salazar said he feels "really good," and is in the process of putting on his final touches before pitchers and catchers report to Goodyear, Arizona on Feb. 14. He said that the offseason provided him with an opportunity to hit the reset button.
"I think just by going home, it's a time for you to reset everything, to forget about everything," he said. "The year is done, just learn from your mistakes and move forward and that's what I'm doing right now."
Despite his substandard year, teams around the league inquired with the Indians about potentially trading for Salazar. But in case you haven't realized by now, the Indians in recent seasons have not been willing to part with their starting pitching. As Corey Kluber, Carlos Carrasco and Trevor Bauer have all had problems over the years, the team opted to stay the course with them and saw that pay off this year with the best rotation in the Major Leagues.
But Salazar still says he feels like he has unfinished business, as he tries to differentiate himself in such a dominant starting rotation while staying healthy. A big part of that will be paying more attention to his own routine.
"Oh of course, of course," he said when asked directly if he felt like he has something to prove in 2018. "Sometimes your body's weird. You can be feeling 100 percent today and then tomorrow you don't know how you're going to feel. I think most of the things that I think I need to get better at is like maybe paying attention to the routine, what I'm doing here, what helps me the most and continue doing that. Things that have been helpful for me, to pull that away from my routines."
Salazar on whether or not he feels he has something to prove pic.twitter.com/BK0p408VbL

— Ashley Bastock (@AshleyBastock42) January 20, 2018
The first chance for Salazar to prove himself will come in spring training, as manager Terry Francona said that both he and Ryan Merritt will get starts along with Kluber, Carrasco, Bauer, Josh Tomlin and Mike Clevinger. From there, it's up to Salazar to prove he has a place.
"It's really easy in spring training, we want to get those guys their innings," Francona said.  "We got a number of split squads. It will be really easy. Now, there will come a point in the spring where that has to change. … it might take care of itself, it might not. If it doesn't we'll make a decision."