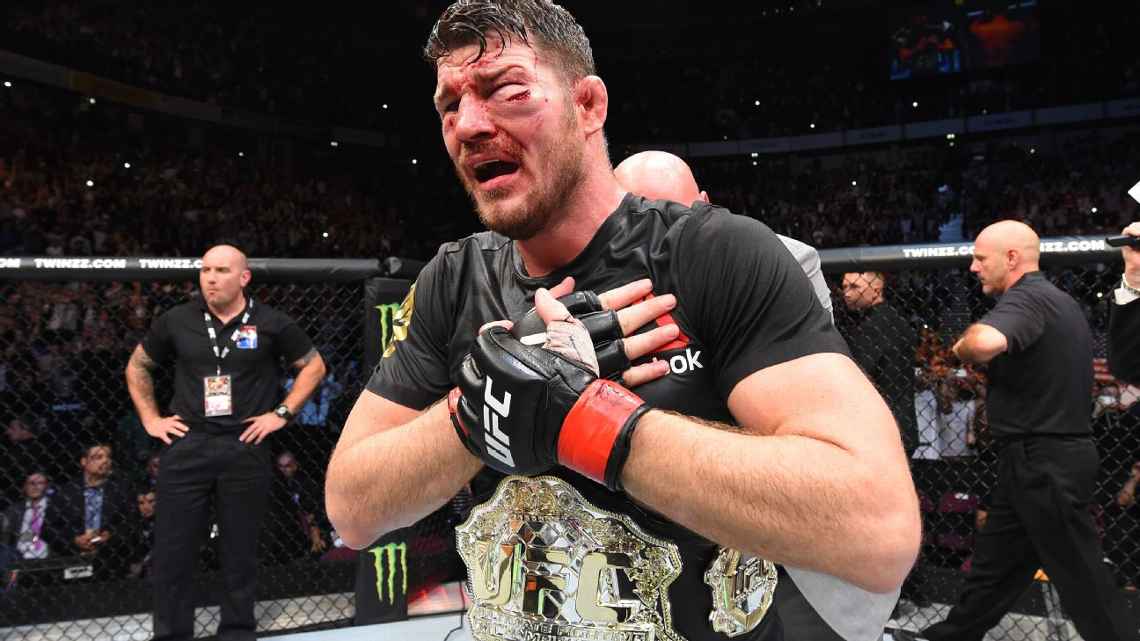 What a career.
When Dan Henderson (32-15 MMA, 9-9 UFC) stepped into the octagon for the final time yesterday, there were a lot of boos mixed with applause. Understandably so from the Manchester crowd, as they got ready to cheer on their hometown boy Michael Bisping.
Henderson, however, soaked it all in. This was the last time he was ever going to step into the octagon to fight, and it was very fitting that he was going to face one of his rivals.
The fight definitely went Hendo's way for the first round. It was a feeling out process for most of the round until Henderson hit Bisping with an all-too-familiar punch.
Bisping survived the round but looked very rattled for most of the second round, as Bisping got rocked again.
"This guy knocked me out cold. Cold. Worst knockout in UFC history," Bisping said, as he paid respect to Henderson, who confirmed this would indeed be his last fight. "The jitters I had this week — look at my face, for crying out loud. You know what this guy can do to you."
The third and fourth rounds were intriguing, as Bisping started to land some combos. Hendo landed heavy shots, but for the final three rounds, Bisping took control of the striking game.
How much would the two knockdowns from Henderson be looked at when it came to scoring the fight? How much would the quick combinations of Bisping go into the decision?
When it was all said and done, Bisping defended the UFC Middleweight Championship by unanimous decision. Bisping looked to call out his next opponent, but said none of them really have proved themselves.
"The support you guys show me melts my heart every time," Bisping said in his postfight interview. "Thank you all from the bottom of my heart, Manchester. Come on!"
"The first round, it was almost finished real close," said Henderson in his news conference. "I thought that was obviously a 10-8 round. But you never know. I thought I won the first two rounds, he won the third and fourth. And I wanted to make sure I went out and won the fifth. And I felt like I did that, went out and took him down. Landed some decent shots on him.
"I didn't feel hurt once in the whole fight from anything, with the exception of one leg kick that hurt my thigh a little bit. Obviously by looking at him, he felt some of the shots that I hit him with.
"Before this fight I felt like I accomplished enough in this sport, and I was satisfied with that. But obviously there was one more thing I really wanted to do, and really worked my ass off during training camp and thought
"I was ready to get it done. Yeah, I'm a little frustrated feeling like I did get it done, and didn't get any credit for it, I guess. It is what it is now, there's no changing that. I just gotta live with it."
Other important fights showed that Gegard Mousasi is the real deal, Ovince Saint Preux has been stopped momentarily and that the heavyweight division just got more interesting thanks to Stefan Struve.
At the end of the day, it was a fantastic night of fights and a great sendoff for one of the all-time MMA greats and a great night of live MMA fight at William Hill.
Thank You Dan Henderson.

NEO Sports Insiders Newsletter
Sign up to receive our NEOSI newsletter, and keep up to date with all the latest Cleveland sports news.