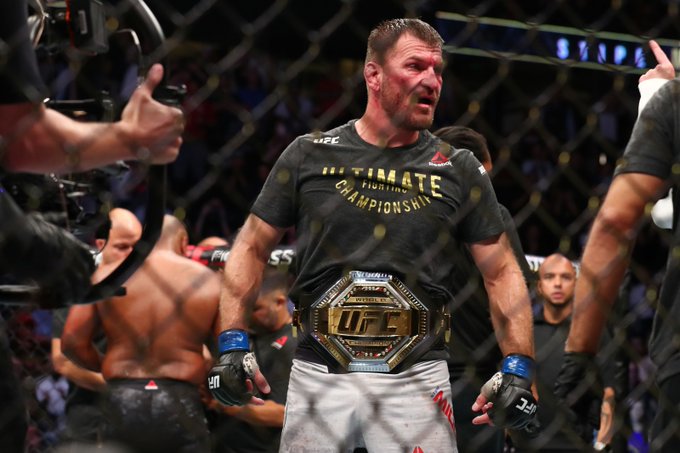 Saturday night was a proud night for the city of Cleveland and all of Ohio as Independence's own Stipe Miocic won back the UFC Heavyweight Title, taking out former champion Daniel Cormier with a TKO in the fourth round at the 4:09 mark.
While many across Northeast Ohio celebrated the win for the Valley View firefighter, there was one Cleveland athlete who seemed very much pumped up about the win for Stipe.
That athlete was Browns quarterback Baker Mayfield, who was beyond excited once Miocic took down Cormier with a series of punches to get back the championship.
Mayfield put out some video of his celebration with pals after the Miocic's win, which came hours after a Browns preseason victory in Indianapolis.
Here's the video that the Browns QB released:
@bakermayfield Gets us! @stipemiocic won it, then the Cavs! Now Stipe wins it, now the @Browns IDGAF LETS GO CLEVELAND! pic.twitter.com/SGd8kiqeTp

— Joe (@CleSoldier2011) August 18, 2019