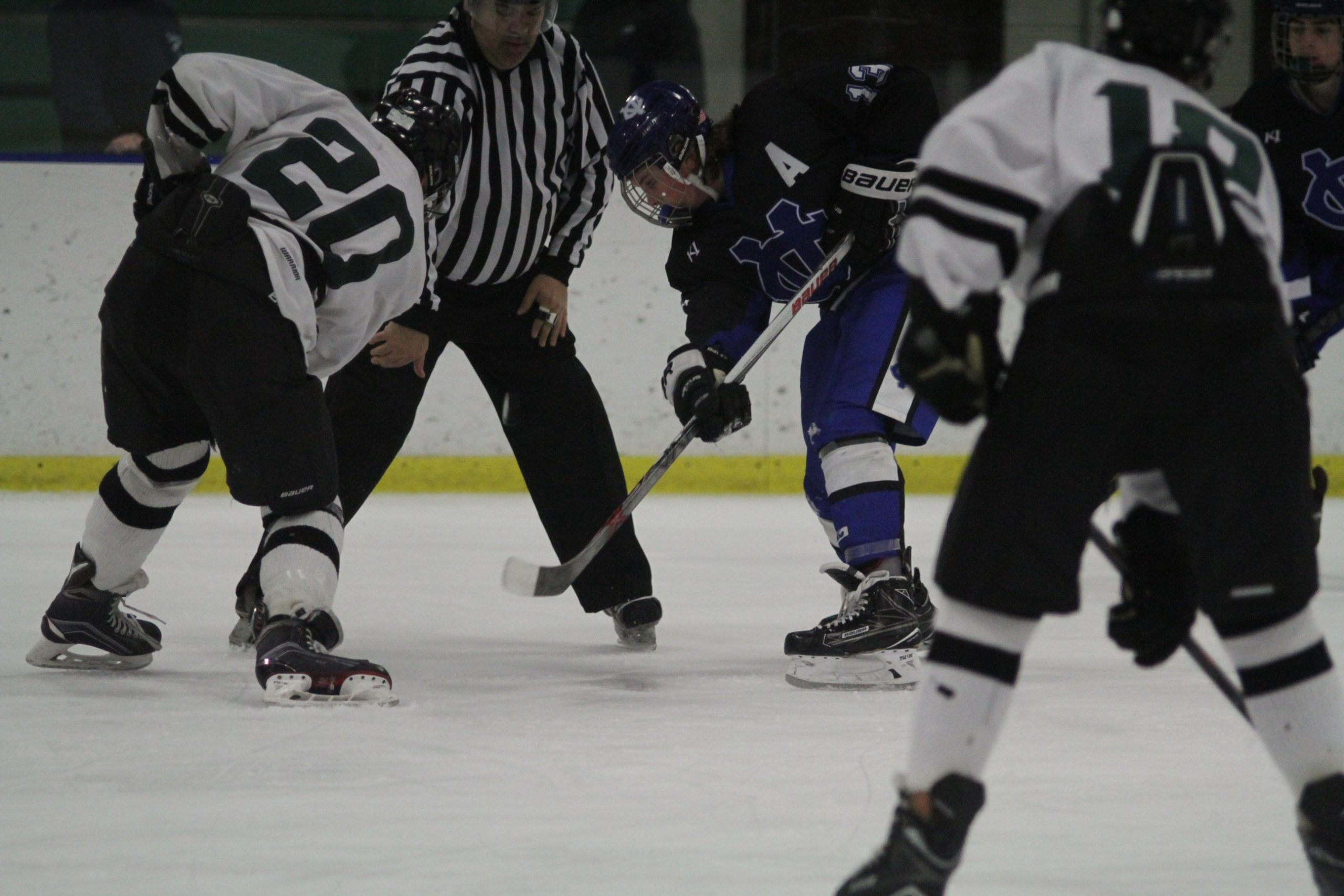 BROOKLYN, OHIO – Two unexpected teams played one of the best games of the 2017 Baron Cup Sunday, a 2-1 overtime win by the #4 seeded CVCA Royals over the #3 seeded Aurora Greenmen to take home the Baron Cup III title.
Senior defender Hayden Dickerson slapped home the game-winning shot 2:16 into overtime to give the Royals the comeback win after trailing the Greemen 1-0 with less than six minutes to play in the game.
Dickerson also assisted on the Royals other goal of the game, with Bayley McRitchie tying it with 5:55 to play finally getting one past Aurora goalie Joseph Brockway.
The Royals path to victory started with a late penalty in the third period that gave CVCA a man advantage heading into the overtime period.
While the Greenmen were able to kill off the penalty, just about all of the two plus minutes of the OT were played in the Aurora end, with Dickerson finally getting the goal to secure the win.
After shutting out Mayfield to advance to the title game on Saturday, Royals goalie Brooks Montgomery turned in another outstanding effort, stopping 34 of 35 Greemen shots in the win.
Brockway played a solid game as well for Aurora, turning back 32 shots during regulation time before Dickerson ended the drama in the overtime.
The first period was scoreless as both teams had chances, but the two net minders were able to make sure the game was 0-0 after 15 minutes.
Aurora took a 1-0 lead when off a rebound Tomi Pirinen found the back of the net at the 13:02 mark with Ian Houston getting the assist.
The Greenmen had more chances in that second 15 minutes, but were unable to convert despite outshooting the Royals 14-6.
The third period was mostly a stalemate with the Greenmen trying to put the game away, but the Royals were able to finally tie the game on McRitchie's goal and then in the OT Dickerson won it.
Three Stars of the Game
3 – Aurora Goalie Joseph Brockway
2 – CVCA Goalie Brooks Montgomery
1 – CVCA Defensemen Hayden Dickerson
Click Page 2 to See More Pictures From the Title Game Between the Royals and Greenmen!

NEO Sports Insiders Newsletter
Sign up to receive our NEOSI newsletter, and keep up to date with all the latest Cleveland sports news.