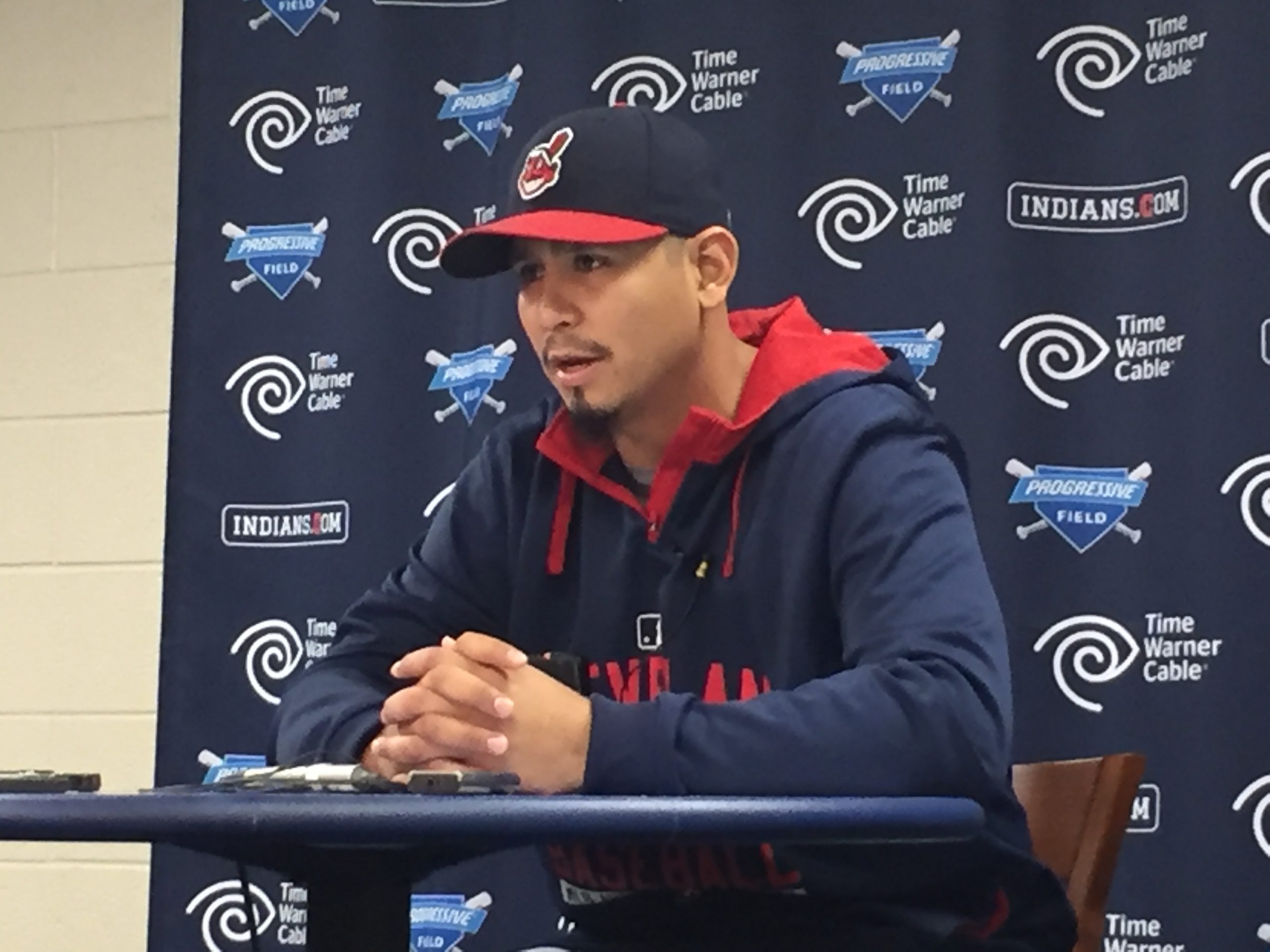 If the Indians have an area of strength right now on their roster that they could potentially deal from, it would be that of their starting pitchers.
In less than a month the MLB Winter Meetings will be taking place in Nashville, Tennessee, and that could be the place the Tribe looks to wheel and deal at a time when things are frantic and just about everyone important in baseball is in one place.
One team the Indians will likely get interest from is Terry Francona's old club – the Boston Red Sox. The Sox could have interest in one of two Indians starting pitchers – Carlos Carrasco or Danny Salazar.
Scott Lauber wrote today in the Boston Herald that the Red Sox, who are coming off a bad season by their standards at 78-84, are going to be in the market for a starting pitcher, and while David Price will be teams' number one target, it might be easier for the Sox to deal with the Indians instead.
Carrasco, who inked a 4-year deal with options last season with the team, was 14-12 last season with a 3.63 ERA. In his Indians six-year career he's 33-38 with a 4.08 ERA.
He's become the starter many in the Indians organization have thought he would be the last two seasons, going 22-19 the last two seasons.
As for Salazar, he is just 25 years old, and last season didn't start the year with the club, but ended the season going 14-10 with a 3.85 ERA.
In parts of three seasons with the Tribe Salazar is 22-21 with a 3.66 ERA. Salazar also put up 9.5 strikeouts per nine innings in the 2015 campaign.
If the Red Sox and Indians were to deal, oddly enough the Indians would be dealing with a former rival, as the Red Sox hired former Detroit Tigers GM Dave Dombrowski, who is the teams new VP of Baseball Operations.
The big question is who or what would a team like Boston be able to return back to the Indians if they were willing to deal a pitcher like Carrasco or Salazar.
The Indians could use a right-handed bat, and it seems like the team seems determined to make their roster better for 2016. They also may have to deal with the recent surgery for outfielder Michael Brantley, and if they are going to need to address that.
If Carrasco and Salazar are truly up for grabs it will be interesting to see how far the Red Sox or any other team would be willing to go to grab them.

NEO Sports Insiders Newsletter
Sign up to receive our NEOSI newsletter, and keep up to date with all the latest Cleveland sports news.