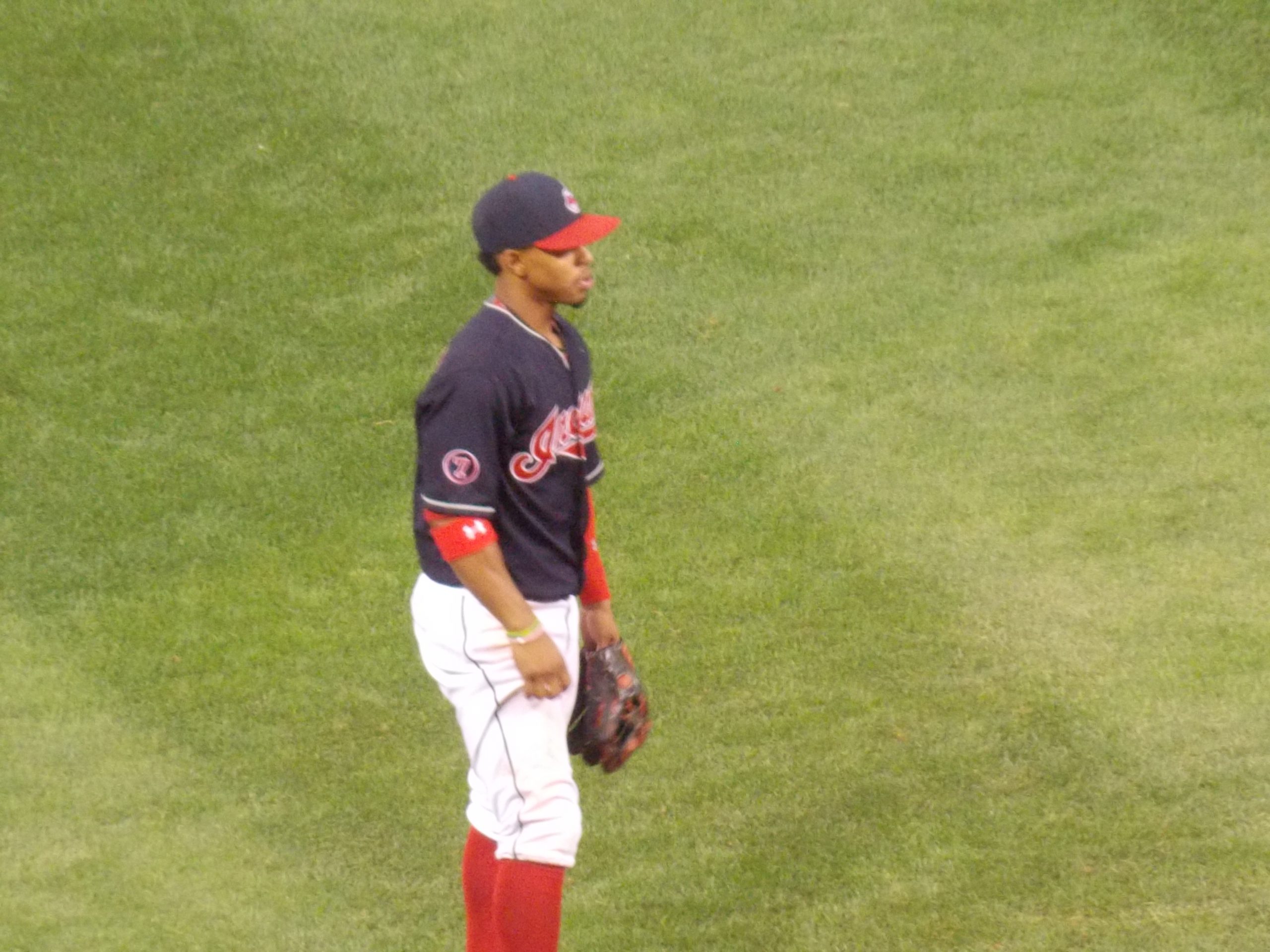 Indians shortstop Francisco Lindor had a great rookie season, but it was announced on Monday night he fell just short, losing out on the American League Rookie of the Year award to Houston Astros shortstop Carlos Correa.
Lindor's rookie season ended with him hitting .313 with 12 homers in 99 games. The second place finish was the highest finish by an Indians rookie since CC Sabathia's runner-up finish to Ichiro Suzuki in 2001.
Correa finished with 17 first place votes and 13 second place votes for a total of 124 points, while Lindor had 13 first place votes, 14 second place votes, and two third place votes for 109 points.
"I'm happy for him, he had a great season, I'm glad the award is staying in Puerto Rico, and hopefully a lot more seasons to come like that," Lindor said.
Minnesota DH Miguel Sano finished in third in the voting with 20 points. Kris Bryant of the Cubs was the unanimous winner of the National League award, which was also announced Monday night.
"It's not disappointing, you're a little upset, but I'm not disappointed and not mad," Lindor said about not taking home the award.
The 22-year-old Indians rookie turned 22 on Saturday. He ended the season not only hitting over .300 but also had 22 doubles, 4 triples, 51 RBI and 12 stolen bases in 99 games, becoming the first Indians rookie with at least 10 steals, 10 homers, 20 doubles, 100 hits and .300 average since 1929 (Hall of Famer Earl Averill).
He led all American League rookies in WAR (4.6), average (.313) on-base pct. (.353) and finished second in hits (122), doubles (22) and multi-hit games (39) after debuting on June 14 at Detroit (8th-youngest player in A.L. at the time).
Indians manager Terry Francona said no matter of the outcome of the voting, he and the Indians are excited to know they have a potential superstar on their hands in Lindor.
"Correa is a special young player, and so is Lindor, it was a vote and he lost out to a really special player, it takes away nothing about how we feel about this kid or about his future," Francona said.
The manager said that Lindor will have a lot of eyes on him at the start of 2016, but warned not to get overly upset if he doesn't come out as hot as he ended 2015.
"I think it's nice to see what he can do, what he's capable of, we know what's in there, and rather than look at the short term, like April or May, but for this kids career, he can be one of the better players in the game, and that's really exciting," Francona said.
There's no doubt that the payoff on Lindor is very high, and he's one of the main reasons that the Indians were fighting for a wild card spot late in 2015 after a start in which it looked as if they wouldn't be playing meaningful games even in August.
Already the youngster is looking forward to what the Tribe can do next season, building off a good end of 2015 for him and for the team.
"It's special because I'm in the big leagues, but while this season I put up good numbers, we didn't make the playoffs, I was more bummed out at that than me not winning the award," Lindor said.
"I'm looking forward to next year."
As he should be, based on how he wrapped up 2015, the skies the limit for the Indians young superstar.

NEO Sports Insiders Newsletter
Sign up to receive our NEOSI newsletter, and keep up to date with all the latest Cleveland sports news.