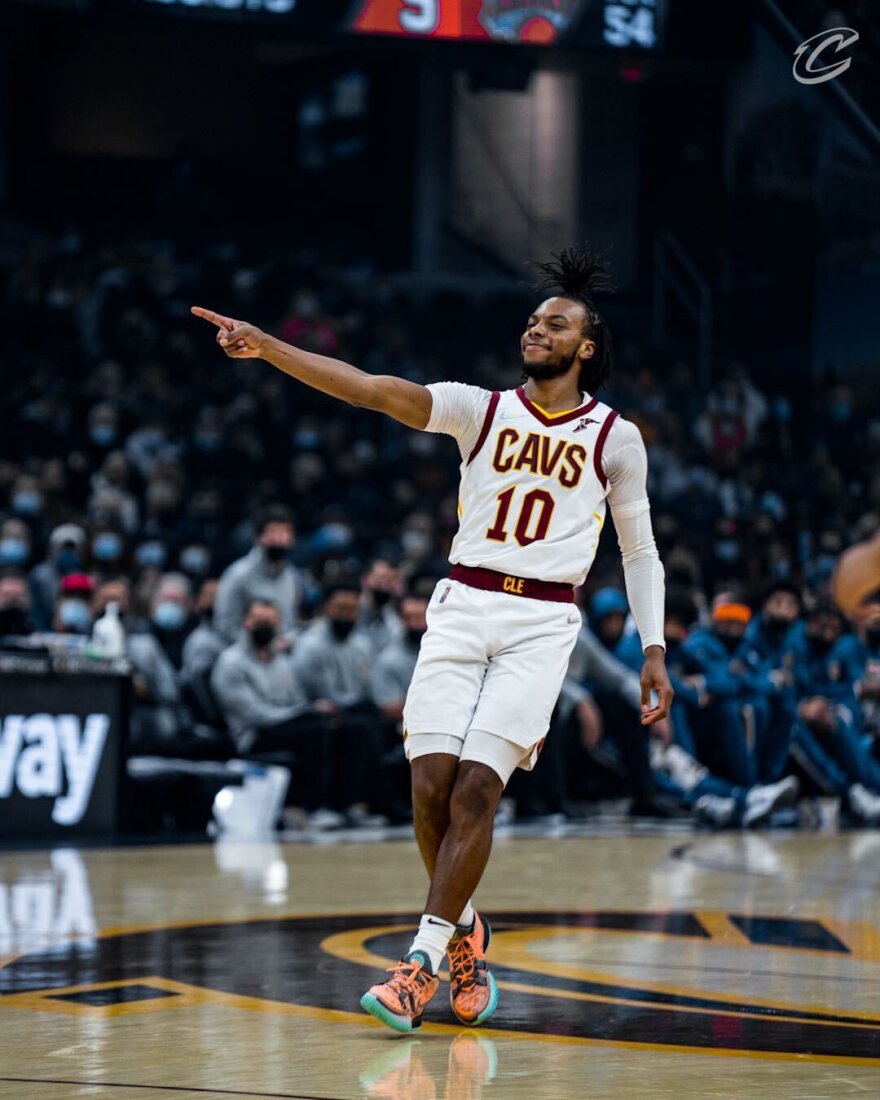 All-Star Point Guard Darius Garland signed a 5-year $193 million contract on Saturday with the Cleveland Cavaliers. The deal is a maximum designated rookie contract extension that could reach $231 million if escalators are reached. Garland played 68 games in 2021-2022 season, which saw him average 22.7 points, 8.6 assists, and 3.3 rebounds per game. Garland shot 46.2% from the field, 38.3% from long range and was a stellar free throw shooter at 89.2%.
Darius Garland has been a large part of the renaissance of the Cleveland Cavaliers, joining Jarrett Allen and Evan Mobley as one of the best young cores in the NBA. The triumvirate will now be in Cleveland long-term.
Garland's extension had been rumored for several months and seemed like a foregone conclusion, as it should have been. When a team has a chance to lock-up a franchise point guard, you do it. And Garland is a franchise point guard. He's not a household name, but he will be.
I was surprised to read several negative reactions from NBA fans on the Garland extension. My interpretation of those comments is they are from fans that don't pay much attention to Cleveland. Believe me, if Darius Garland played in New York, Los Angeles, or Miami, his picture would be all over NBA advertisements and publications. He would be touted as one of the next big stars in the league, but in our little corner of the Midwest, Darius doesn't get a lot of publicity. None of that matters, we know what we have.
Garland's extension wasn't the only move by the Cavs. They also signed Center Robin Lopez and Point Guard Raul Neto to 1-year deals. Remember Ricky Rubio? He's back as well. Rubio was traded to the Indiana Pacers along with a 1st round pick for Caris LeVert. As fate would have it, the Cavs didn't make the playoffs, the pick was returned to Cleveland, they used the pick on Ochai Agbaji, and just re-signed Ricky Rubio to a 3-year deal. It's incredible how this worked out for the Cavs. It's important to mention that Rubio is still recovering from a torn ACL and won't be ready until around January.
The Cavs aren't done. Expect them to make at least one more big move. That could be re-signing Colin Sexton or, if they can't agree on a deal, Sexton could be dealt in a sign and trade scenario. Sexton is a restricted free agent, meaning the Cavs can match any offer sheet he signs. If I had to guess what his contract may look like, I would say 4 years and north of $80 million. He would carry a $20+ million cap hit. Is Sexton worth that? Yes, I believe he is. That doesn't mean the Cavs will be willing to allocate that kind of money to Colin, but if they trade him or let him walk, they must replace that production. Imagine if the Cavs had Sexton's scoring prowess down the stretch and into the play-in tournament.
General Manager Mike Gansey and President of Basketball Operations Koby Altman are no doubt exploring every conceivable option to improve the team. Sexton is the next domino to fall. Whether he's re-signed or traded, something has to give which will set the course for Cavs' offseason. Buckle up, this is going to be fun.

NEO Sports Insiders Newsletter
Sign up to receive our NEOSI newsletter, and keep up to date with all the latest Cleveland sports news.