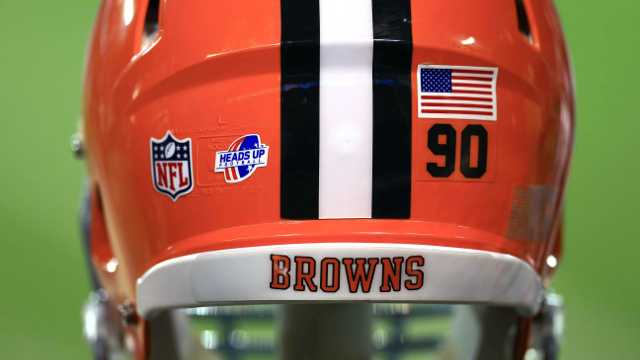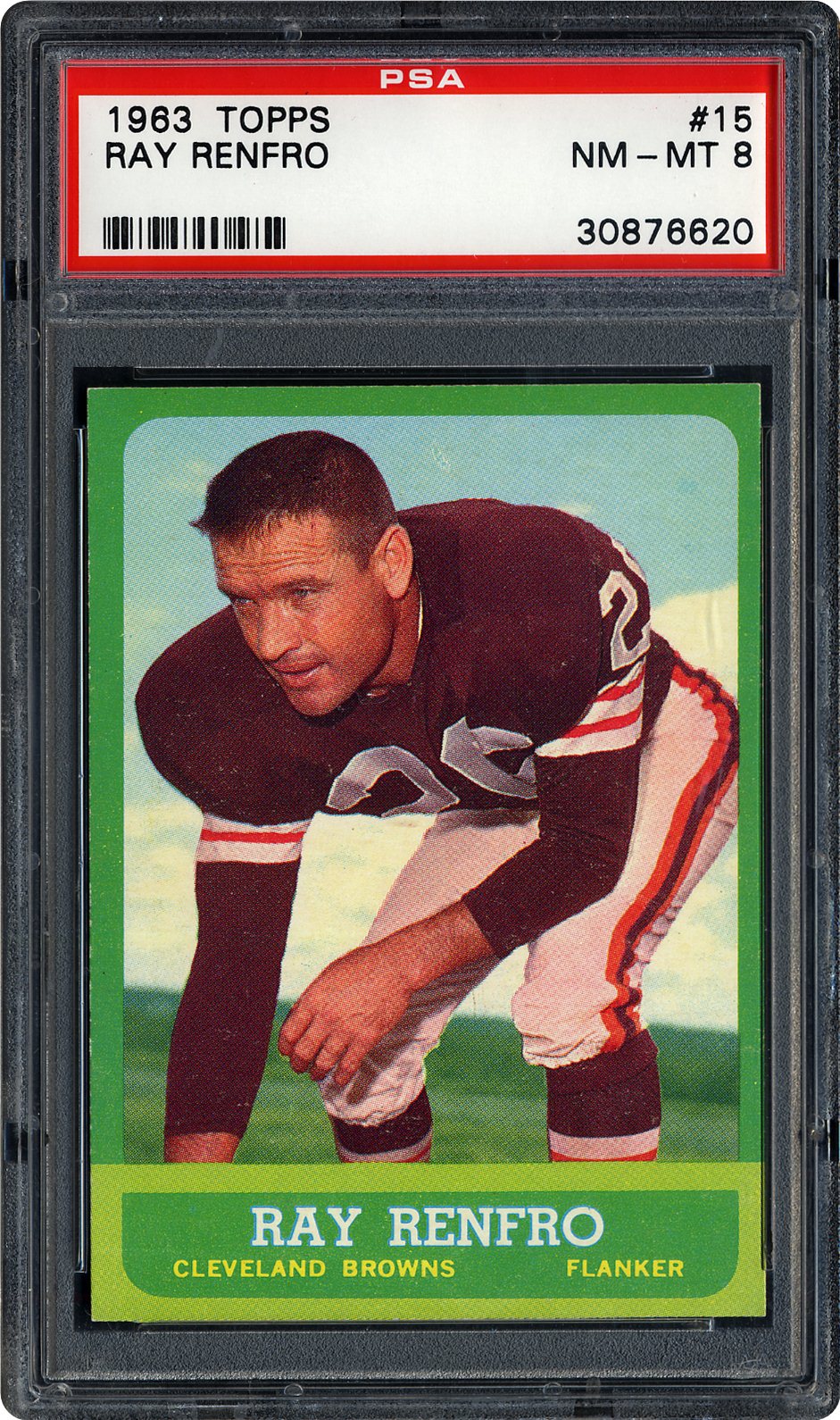 18. RAY RENFRO, WR-RB, 1952, 4/48, North Texas, 1952-63. Earned Pro Bowl or second-team all-league recognition in five different seasons. Brilliant athlete whose sprinter's speed helped him average a remarkable 19.6 yards on his 281 pass receptions. Caught 50 touchdown passes and ran for four more TDs. In 1953, one of the two seasons during which he was used mostly at running back, he averaged 5.9 yards on 60 carries. Caught seven passes for 123 yards and three touchdowns in the Browns' 1954 and 1955 championship game wins.
17. KEN KONZ, CB-S, 1951, 1/14, Louisiana State, 1953-59. Served in the U.S. Air Force during the Korean War before joining the Browns in 1953. A first-team all-pro twice. Intercepted 30 passes (four returned for touchdowns) during regular season games. He intercepted two passes in the Browns' 56-10 championship game win over the Lions in 1954, and two more in the 38-14 title win over the Rams in 1955. Led the league with a 14.4-yard punt return average in 1956. Occasionally used as a punter.
16. BOBBY MITCHELL, RB-Rtn, 1958, 7/84, Illinois, 1958-61. Played halfback with Jim Brown at fullback. Rushed for 2,297 yards, 5.4 per carry, and 16 touchdowns as a Brown. Averaged 11.4 yards on 128 receptions, with 16 touchdowns. Returned 62 kickoffs for a 25-yard average and three TDs, and 54 punts for an 11.2-yard average and three touchdowns. Traded with halfback Leroy Jackson, the Browns' 11th pick in the 1962 draft, to Washington for the first pick in the draft, halfback and 1961 Heisman Trophy winner Ernie Davis. Davis was diagnosed with leukemia that summer, and died on May 18, 1963. Mitchell was used primarily at wide receiver with Washington, where he continued to build on his Hall of Fame career.
15. HANFORD DIXON, CB, 1981, 1/22, Southern Mississippi, 1981-89. Dixon, and the Browns other cornerback, Frank Minnifield, both played man-to-man pass coverage as well as virtually any DB in the 80's. Dixon was named first-team all-pro twice. Missed just three games, not counting the three "replacement player games" during the 24-day players strike in 1987. Intercepted 26 passes.
14. JERRY SHERK, DT, 1970, 2/47, Oklahoma State, 1970-81. Didn't miss a game in his first seven seasons, and again in 1978, but was slowed by injuries his last three years. Would have been a legitimate Hall of Fame candidate had he remained healthy. One of the quickest tackles in the league, he was a stalwart run stopper and a fine pass rusher. Played in four Pro Bowls and was first-team all-league twice.
13. CLAY MATTHEWS, LB, 1978, 1/12, Southern California, 1978-93. The Browns' all-time sacks leader with 76 1/2. Played in four Pro Bowls and was first-team all-pro once. Played in a Browns' record 232 games. Adept at covering receivers out of the backfield and excellent against the run. Clinched the Browns' 34-30 win over Buffalo in the 1989 playoffs with a late interception of a Jim Kelly pass near the Browns' goal line.