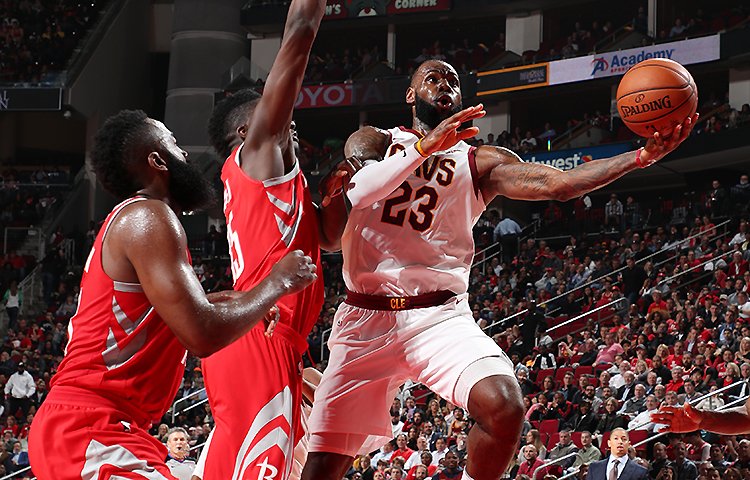 CLEVELAND – The Cavaliers are struggling in the spotlight.
Cleveland lost on national television for the eighth consecutive time, falling 120-88 to the Rockets on Saturday night at Quicken Loans Arena. The team has still won 17 of the last 20 games on their home floor, but the league's premier competition has been troublesome for head coach Tyronn Lue and company.
Not even new uniforms and a sold-out crowd could snap the Cavs out of their center-stage woes, as 11 turnovers and 22 misses from three-point range spelled out a miserable end to a two-game homestand with 179 total points.
LeBron James neared a triple-double with 11 points, nine rebounds and nine assists, while J.R. Smith and Isaiah Thomas chipped in 12 points apiece.
Chris Paul led all scorers (22 points), with Ryan Anderson (21 points), James Harden (16 points) and Gerald Green (17 points) also contributing to the blowout.
"Very bad," said Lue of the result. "We weren't physical at all. I thought they made things tough for us and we just went the other way. I didn't think we really knuckled down and joined the fight."
Here are three takeaways from the second-largest loss of the campaign…