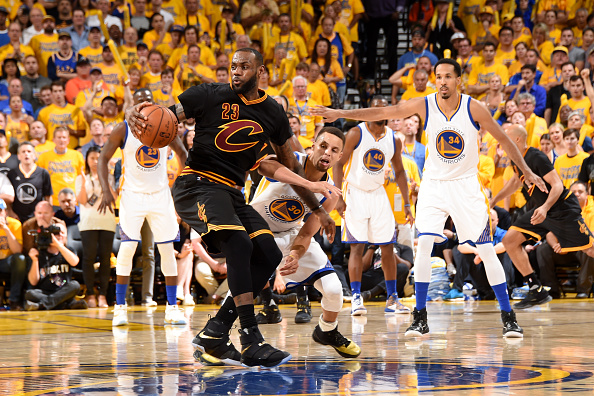 The Cavaliers are not playing around with their threads for game two, as they are going back to the same black jerseys that won them the NBA Title in Game seven last season in Oakland.
The team announced on its Twitter account that it will wear the black jerseys for Sunday's affair, something that came to a surprise even to the teams' head coach, Ty Lue.
"I didn't even know that," Lue said when asked about the jerseys.
"But they love those jerseys, but we still got to play. It doesn't make a difference on what jersey you wear. But they like those jerseys, but we got to be ready to play tonight and we will be."
Two of the biggest wins in franchise history came wearing the black jerseys last season, game seven which sealed the title, as well as game five in Oakland which put the series at the time to three games to two in favor of Golden State.