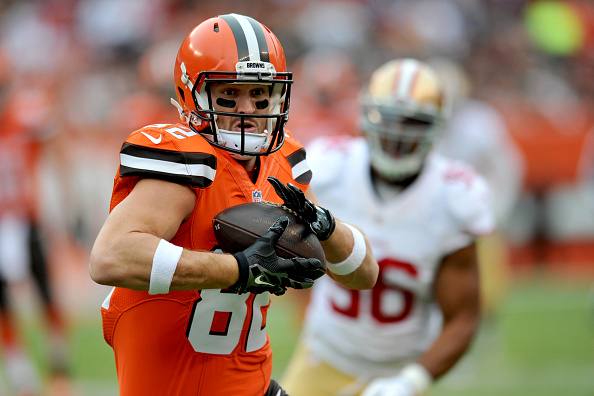 After an outstanding season it was announced tonight that Browns tight end Gary Barnidge was added to the roster for the upcoming Pro Bowl game to be played Sunday, January 31st in Hawaii.
Barnidge will be replacing Rob Gronkowski, who is unable to participate due to injury. Barnidge joins Browns offensive linemen Joe Thomas and Alex Mack in Hawaii.
"I am very appreciative of this honor," Barnidge said. "It is a privilege to be able to represent the Browns and our great fans at the Pro Bowl. One of the best things about this is that I get to share this experience with Joe and Alex."
Barnidge led the team with 79 receptions, 1,043 receiving yards and nine receiving touchdowns. His 1,043 receiving yards were the second-most by a Browns tight end in a season and his 79 receptions were the sixth-most by a Browns tight end in a season.
Barnidge's nine receiving touchdowns tied Hall of Famer Ozzie Newsome (1979) for the most touchdown receptions by a Browns tight end in a season. Among NFL tight ends, he finished tied for second in third-down receptions (24), third in receiving average (13.2), third in 25-yard receptions (nine), third in receiving yards (1,043), fourth in receptions (79) and tied for fourth in touchdowns (nine).
Barnidge joins Newsome (three), Milt Morin (two), Kellen Winslow and Jordan Cameron as the only Browns tight ends selected to the Pro Bowl.
Players will be assigned to teams through the Pro Bowl Draft, which will air on ESPN2 on Wednesday, January 27th.