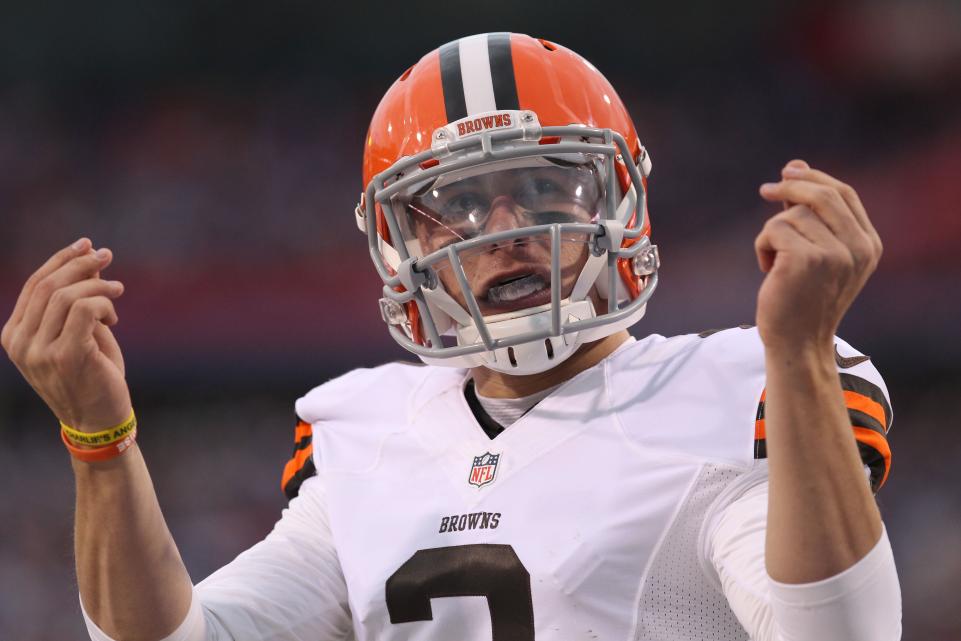 Despite two of the worst seasons anyone can remember with him on the Browns roster, that didn't stop members from the Brown and Orange being on hand today for the attempt of one Johnny Manziel trying to get back into the NFL.
Now before Manziel supporters get too excited, it could have been the fact that the Browns were on hand scouting players from the University of San Diego, as Manziel worked with them on their pro day.
CBS Sports reports that 13 teams were on hand for the Pro Day which included Manziel, and it's not known for sure what teams (if any) have any real interest in 'Johnny Football,' a player that if he really does get back into the league will come with plenty of baggage.
Just ask Browns fans.
Scouts from 13 NFL teams confirmed by the school were on hand to watch Johnny Manziel throw at the University of San Diego's pro day: Bears, Browns, Chargers, Giants, Chiefs, Jets, Patriots, Raiders, Titans, Lions, Jaguars, Panthers and Bucs. https://t.co/Le43snoSdf

— Eric Williams (@eric_d_williams) March 22, 2018
Much love to @USDFootball for letting me come out today. Also big thanks to @justinpriest8 and @RossDwelley for asking me to come throw. Far from perfect but enjoyed it fellas keep pushin #ComebackSZN @georgewhitfield

— Johnny Manziel (@JManziel2) March 22, 2018