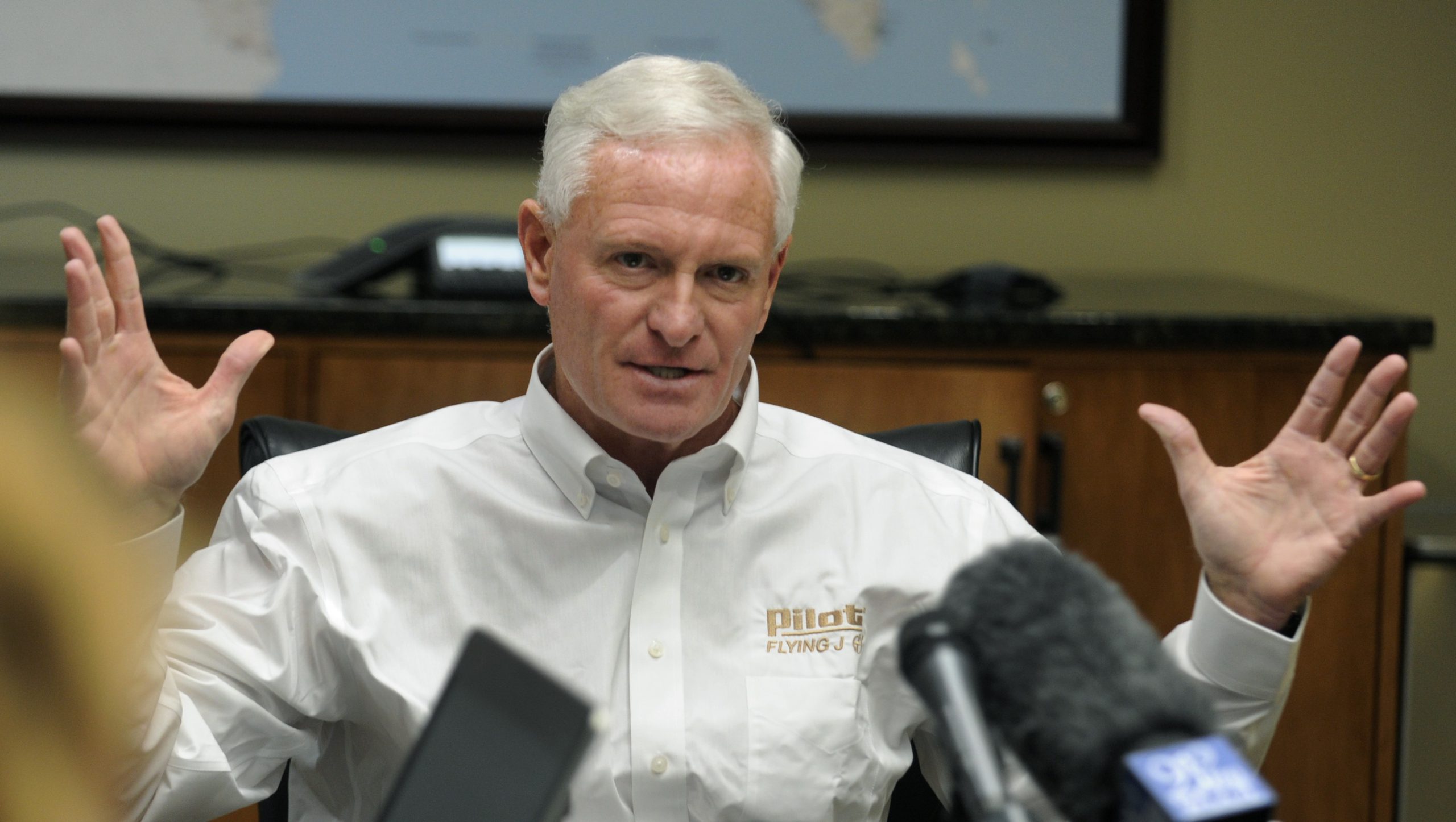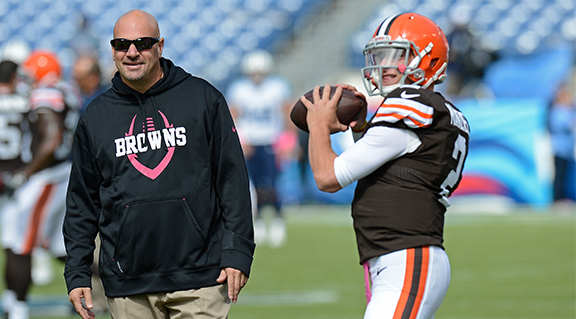 Everyone believes that the reason Pettine and Farmer failed is because theirs was a shotgun marriage. Farmer was not involved in the hiring process for Pettine. Farmer did not get a chance to hire his own coach. Pettine was hired believing he would be working for Banner and Lombardi and instead wound up working for a man he never met during his interviews.
When reports come out that the two were never quite on the same page when it came to players, it shouldn't be a surprise that this team went from 7-4 at one point last year to 7-9 and then 3-13 this past season.
So, you're now essentially making this one a shotgun marriage. The GM usually hires the coach, not the other way around. If you're going to get a quality GM here, that's not the way to do it.
Maybe Haslam is hoping this method will be the carrot to dangle to finally hire the big name, credible head coach he's dreamed of. Or, at the very least, hire the candidate they deem their first choice and not the third, fourth or fifth choice as Chud and Pettine seemed to be.
Maybe Haslam believes that coaching is a bigger catalyst to winning than talent development. You can look at 16 years of mostly miserable football and see that, while they didn't always have the best coaching, they certainly did not have geniuses at developing talent.
Let's take a closer look at the coach-GM hires since the team came back in 1999:
First, Team President Carmen Policy hired GM Dwight Clark before hiring Chris Palmer to be their head coach. Palmer's philosophies clashed with Clark's, and two horrible drafts, along with some bad free agent acquisitions, led to five wins in two seasons and Palmer's firing.
Then, Policy hired Butch Davis, essentially giving him authority over Clark. Clark saw the writing on the wall and resigned after one season. Davis brought in Pete Garcia to be his right-hand man in the personnel department, but Davis had the call, and his drafts ultimately derailed what had been progress made under him as a head coach.

NEO Sports Insiders Newsletter
Sign up to receive our NEOSI newsletter, and keep up to date with all the latest Cleveland sports news.