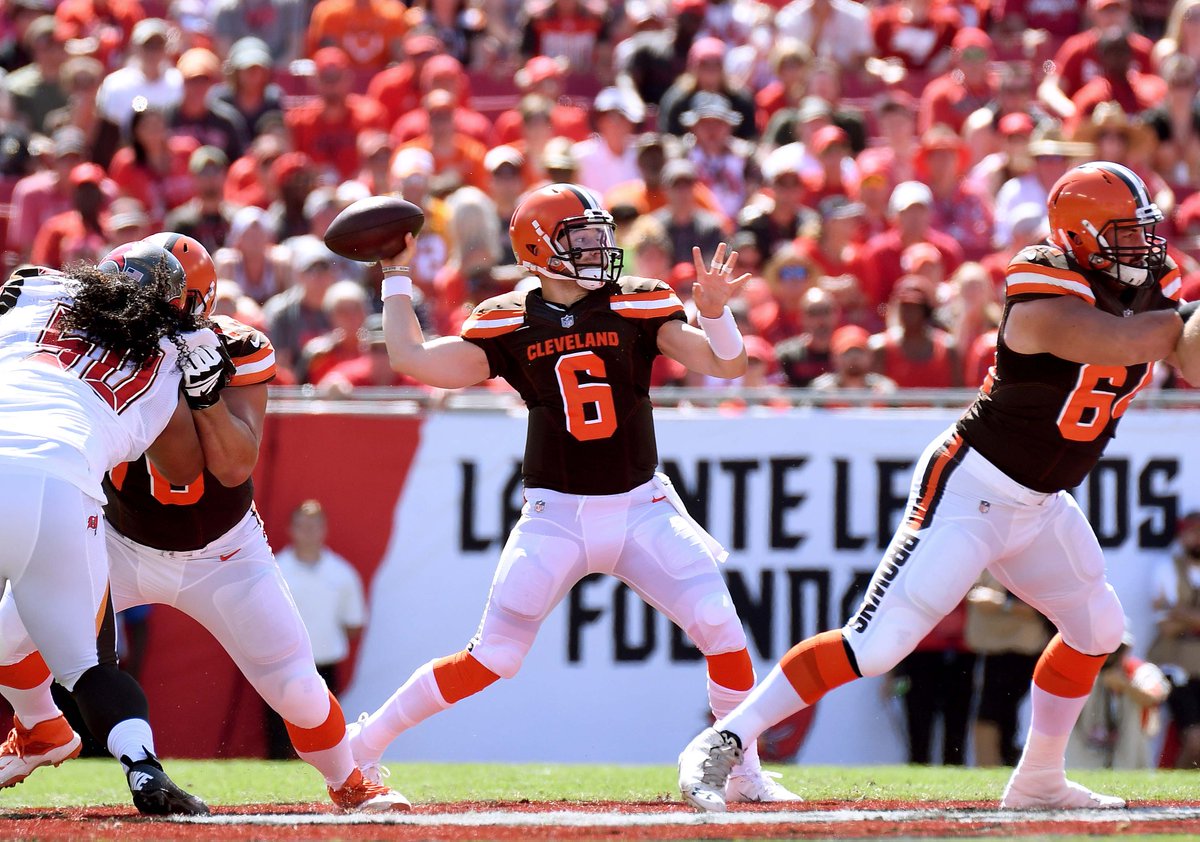 Browns rookie quarterback Baker Mayfield took a beating this morning on ESPN's 'First Take' by former NFL player Damien Woody, who said that Mayfield is 'immature' and 'needs to grow up' after what appeared to be a tense exchange after Sunday's Browns win over the Bengals with former head coach Hue Jackson.
After the Browns win, Mayfield said the following about Jackson, "Left Cleveland, goes down to Cincinnati. I don't know. That's just somebody that's in our locker room asking for us to play for him and then goes to a different team we play twice a year. Everybody can have their spin on it, but that's how I feel," Mayfield said.
Take a look at the video of what Woody had to say:
"Baker Mayfield needs to grow up."

— @damienwoody pic.twitter.com/RE7coxOOVw

— First Take (@FirstTake) November 26, 2018
Mayfield didn't take the trash talking by Woody lying down, as he left a comment about the video – directing some talk back at Woody.
Whoa….. pic.twitter.com/rzFsGzhvNQ

— Jake Burns (@jake_burns18) November 26, 2018