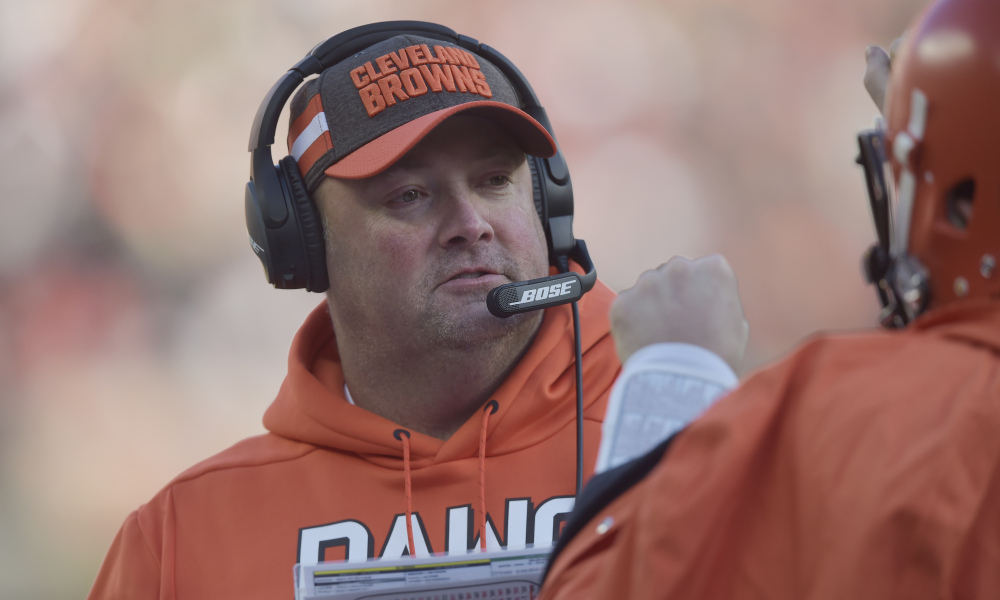 While it was first reported on Wednesday that Freddie Kitchens would be the new coach of the Browns, nothing "official" has come out from the team.
That should change as early as today, as Ian Rapoport of NFL Network reports the slight hold up to make the deal an official one is ready to be completed.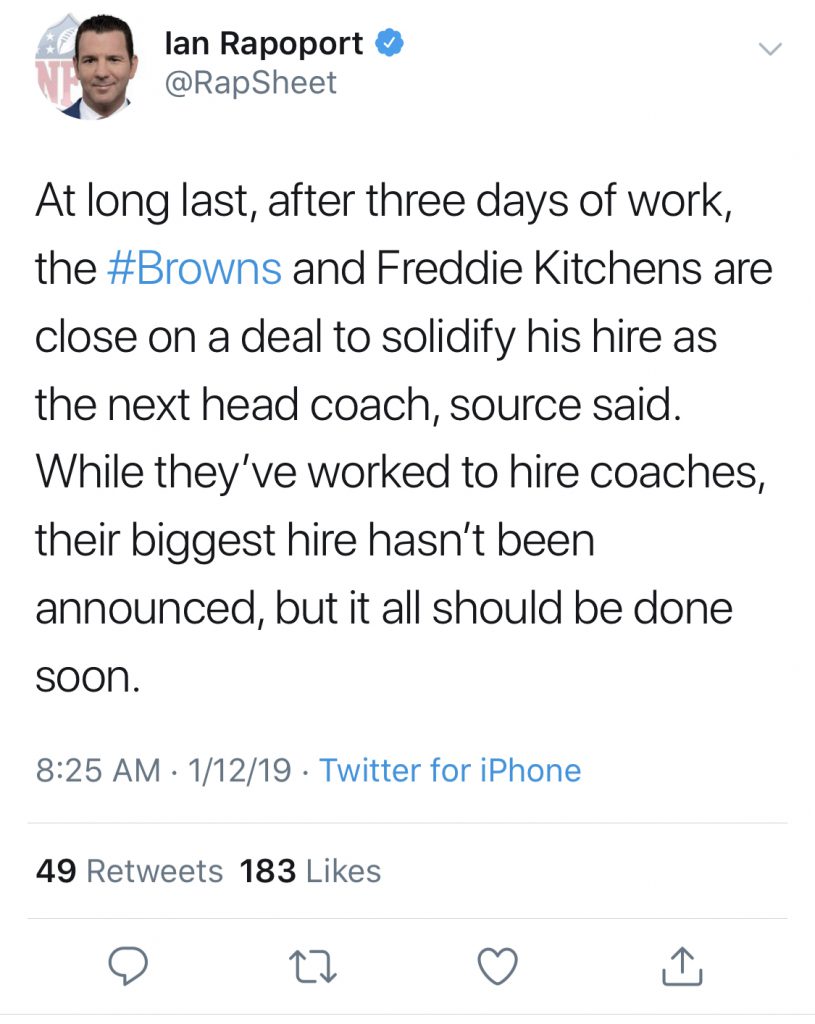 Kitchens has already been filling his staff so it was never an issue with whatever the hold up was, but it appears the team will make the announcement official as early as today.