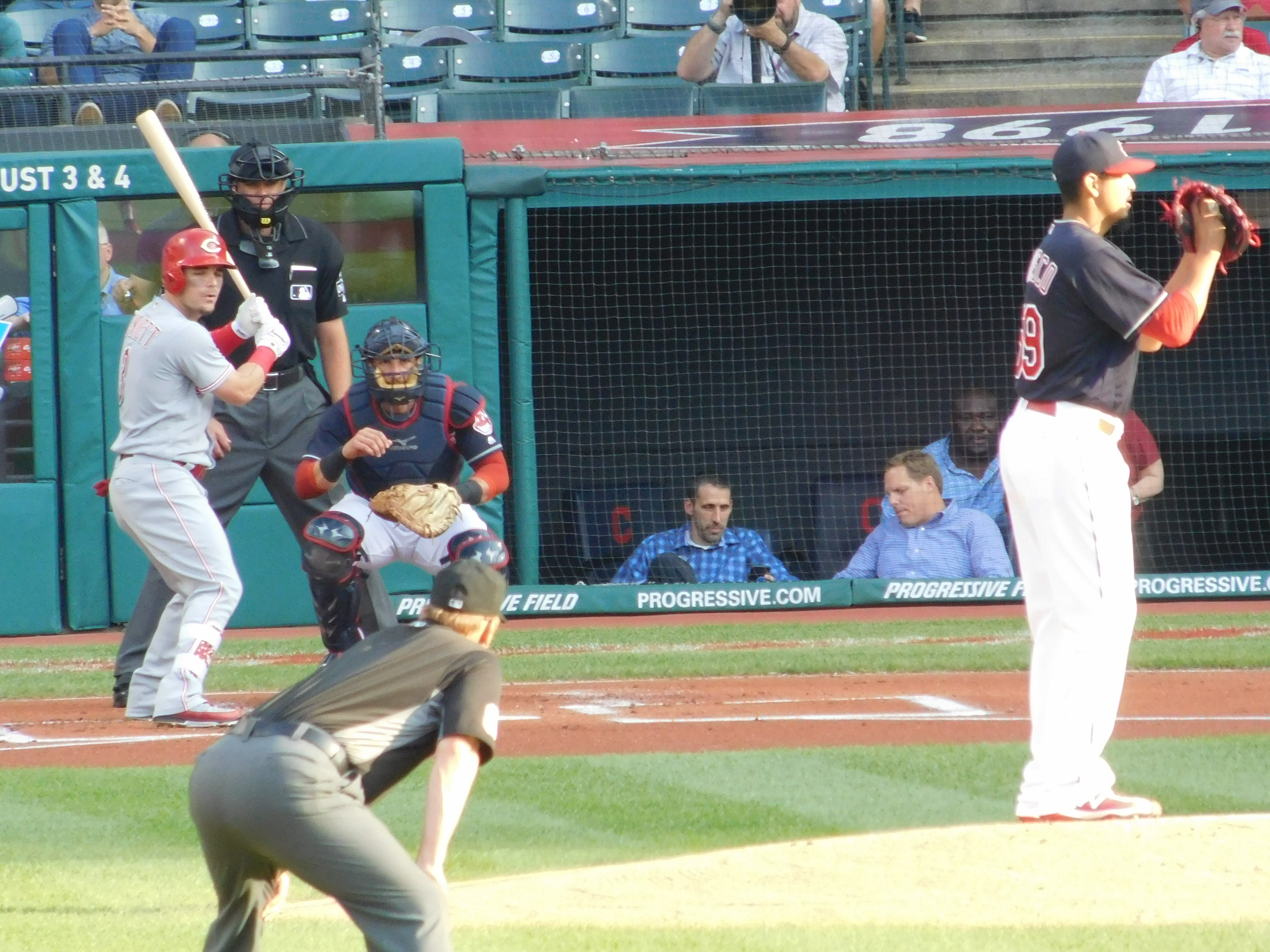 The Indians continue to stay status quo in terms of their current rotation, and unless a team knocks their socks off, it sounds more and more like they are not going to move ace Corey Kluber or fellow All-Star pitcher Trevor Bauer before the start of the 2019 season.
While it's still to be debated that moving one of the two Indians starters might actually make them better, the team is rightfully so not going to give one of them up unless they get a lot back in return.
Today MLB.com put out their list of the projected Opening Day rotations for all 30 teams around the league, and the Indians still have a very good looking rotation as it stands right now.
1. Corey Kluber, RHP
2. Trevor Bauer, RHP
3. Carlos Carrasco, RHP
4. Mike Clevinger, RHP
5. Shane Bieber, RHP
As has been stated more than once, if the team makes a move with Kluber or Bauer, there's going to be options to fill the void in the rotation.
Danny Salazar, Adam Plutko or possibly even Cody Anderson could get a shot to fill the void if the team gets the offer they want for Kluber or Bauer.
As for the other four AL Central teams that will try to dethrone the Indians, their rotations don't look nearly as impressive as the Tribe's.
Royals:
1. Danny Duffy, LHP
2. Brad Keller, RHP
3. Jakob Junis, RHP
4. Ian Kennedy, RHP
5. Jorge Lopez, RHP

Tigers:
1. Matthew Boyd, LHP
2. Michael Fulmer, RHP
3. Jordan Zimmermann, RHP
4. Matt Moore, LHP
5. Tyson Ross, RHP
Twins:
1. Jose Berrios, RHP
2. Kyle Gibson, RHP
3. Michael Pineda, RHP
4. Jake Odorizzi, RHP
5. Martin Perez, LHP
White Sox:
1. Carlos Rodon, LHP
2. Reynaldo Lopez, RHP
3. Ivan Nova, RHP
4. Lucas Giolito, RHP
5. Manny Banuelos, LHP
These are some pretty ugly starting rotations if you consider that all the other teams' number one starters currently (Duffy, Boyd, Berrios and Rondon) were under .500 last season other than Berrios, who was just one game over .500 at 12-11.
Combined the five pitchers who make up the 'aces' of the staff were a combined 35-44, not exactly impressive.
That fact alone is probably why the Indians have still not pushed the panic button unlike a lot of fans who think the team won't be able to compete with the likes of the Red Sox, Astros and Yankees.
There's still plenty of time before the season even starts, and there's still going to be talks for the Indians to try and make their team better so they can compete more with the American League's big three.
It's a very long season, and while the Indians still very much need help in their one through nine lineup (a quality outfielder would help right now), they still have the best rotation in the AL Central – by far.

NEO Sports Insiders Newsletter
Sign up to receive our NEOSI newsletter, and keep up to date with all the latest Cleveland sports news.