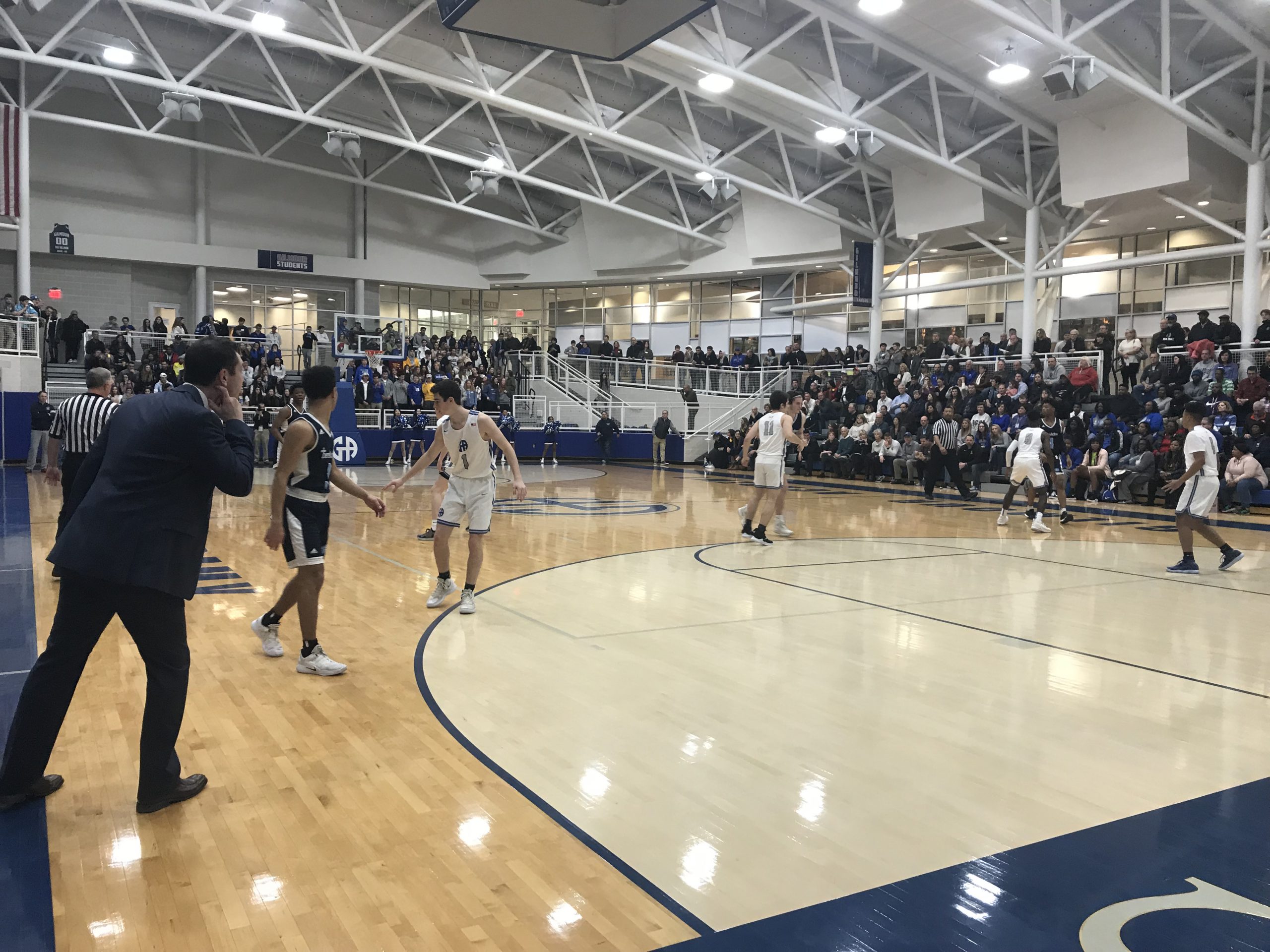 GATES MILLS, Ohio- Benedictine played spoiler and snuck out of Gates Mills Friday night with a 75-69 win in front of a packed gymnasium on senior night at Gilmour. The Bengals edged out the Lancers in the closing minutes of the game to end the regular season with four consecutive wins.
Despite CJ Charleston pouring in a game-high 42 points in his final home game, Dalvin Zeigler paced the Benedictine offense to lead the Bengals on a high note entering the playoffs. It was a statement game Zeigler explained as a potential playoff matchup can be played on March 7 between two teams that have a lot of confidence moving forward.
"Our coaches told us all week to make a statement," Zeigler said. "I feel like we're gaining a lot of confidence heading into the playoffs."
The Bengals needed all of the energy that senior forward Kevin Bishop brought back to the team after returning from an illness. The 6-foot-5 forward ended the night with eight points, four rebounds and a handful of defensive plays that helped push the Bengals past the Lancers in the season finale.
"I'm glad I can be back when the playoffs start," Bishop added. "It feels good to be back and it feels good to be up and running and trying to make this run."
Trying not to worry about a potential rematch in the playoffs, the strategy coming into the game for coach Dan DeCrane and the Gilmour Lancers was simple; to play the way they've been playing all season.
"I just wanted to play our game," DeCrane said. "I thought our kids deserved that and we prepared like we normally would for any other opponent… I thought our kids did a good job overall with the game plan. I feel good about where we are at."
Benedictine entered halftime with a 41-30 lead. Gilmour would come out after halftime on a 14-3 run in the first three minutes of the third quarter to tie the game up at 44 apiece. From there, Zeigler and junior guard Jashun Cobb would lead the Bengals on a quarter-ending 13-7 run.
The Lancers wouldn't back down throughout the fourth quarter. A Charleston 3-pointer with just under three minutes left in the game would push Gilmour within three points. From there, Bishop and Zeigler would become too much for the Lancers to contain inside the paint, leading them to victory Friday night.
For Gilmour, Connor O'Toole and Ian Miller poured in nine and seven points to round out the scoring behind Charleston's 42 points. As for Benedictine, Zeigler finished with a team-high 22 points, along with Cobb, BJ Busbee and Jakeith Scott-Choice all finishing with double-digits, scoring 16, 11 and 10 points respectively.
One thing DeCrane wants his team to get better at heading into the playoffs is finding a better way to guard the ball. The Lancers took a 68-65 lead midway through the third quarter but turnovers and too many missed assignments on the defensive side of the ball became a problem Gilmour struggled with finding an answer to in the second half.
"It comes down to how you defend a player like Zeigler and make everything hard on him," DeCrane said. "I thought (Zeigler) made some great plays, he took a couple charges and took some contested shots…Benedictine is very skilled and their guards can play."
Not only did Benedictine end the regular season with four straight wins, but they did that while missing Andy Barba due to injury. With Barba practicing a couple of days this past week, it gives the players even more confidence heading into the playoffs with a fully healthy team; something they've been missing the past couple of weeks.
"We still don't have our full team," Bishop went on to explain. "When we have a full roster, I feel like we're way more dangerous than we are now."

NEO Sports Insiders Newsletter
Sign up to receive our NEOSI newsletter, and keep up to date with all the latest Cleveland sports news.