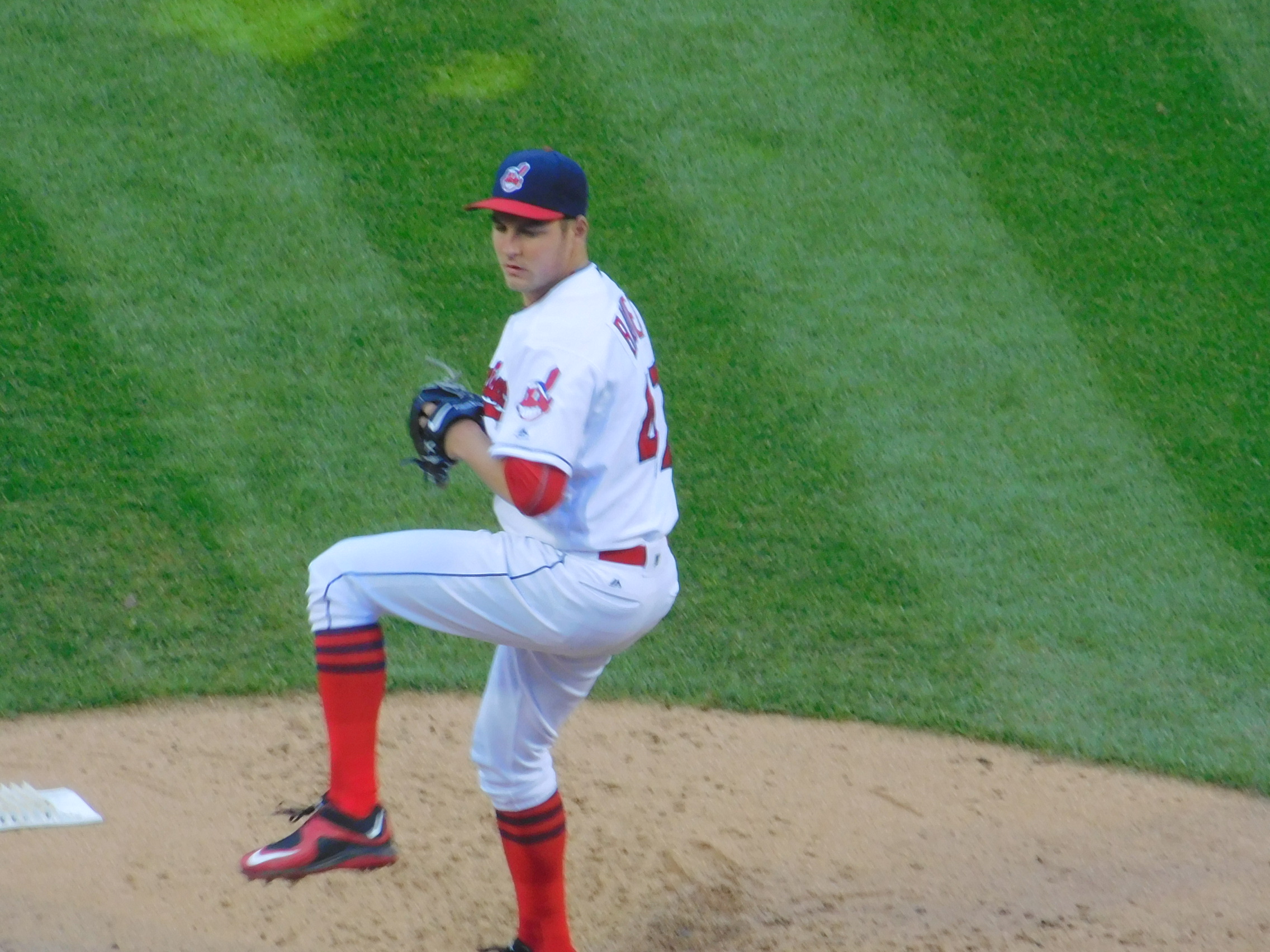 If you watched the Indians game against the Chicago White Sox on Monday, you know that Trevor Bauer and Chicago's Avisail Garcia had a bit of a disagreement.
Their exchange happened during the fourth inning while Garcia was batting.
As you can see in the video below, Garcia appeared to stare Bauer down, after which Bauer pointed for Garcia to get back into the batter's box. After striking him out, Bauer gestured to Garcia again, this time towards the White Sox dugout.
Trevor Bauer: Telling Avisail Garcia to get Back in the Box…then Telling him to go sit down. ? pic.twitter.com/t3vTk5L2ui

— Rob Friedman (@PitchingNinja) September 4, 2017
After the game, Bauer explained the exchange in the locker room, essentially saying that Garcia seemed to imply that he had Bauer figured out, which Bauer took offense to.
"He likes to run his mouth," Bauer said.
"You start sitting there talking, 'Oh, they don't throw me fastballs, all they do is throw me breaking balls?' He's said it before. Not sure he knows that the rules of this game say you can throw whatever pitch you want.
"So, he started yapping at me. I threw him a first-pitch slider. He fouled it off, stared right at me, said something while he was nodding his head, like I'm right on you or something. I told him, `If you're that confident, step back in the box. Let's go. Get back in the box. And then he fouled off a pitch that he should have— another one that he should have hit. It was right down the middle and he missed it. And then he looked at me and started nodding again, so I threw him a curveball. He swung and missed.
"So, I decided to remind him of the rules of the game. Three strikes, you're out. You can go sit back in the dugout. To his credit, he took it like a champ. He put his head down, he shut his mouth and he walked himself back to the dugout. Good for him."
Watch Bauer explain what happened below, via Fox SportsTime Ohio.
Avisail Garcia didn't like the pitches @BauerOutage was throwing him & let Trevor know.

Bauer reminds Garcia the rules of the game ? pic.twitter.com/5LYuXgS04L

— SportsTime Ohio (@SportsTimeOhio) September 4, 2017

NEO Sports Insiders Newsletter
Sign up to receive our NEOSI newsletter, and keep up to date with all the latest Cleveland sports news.