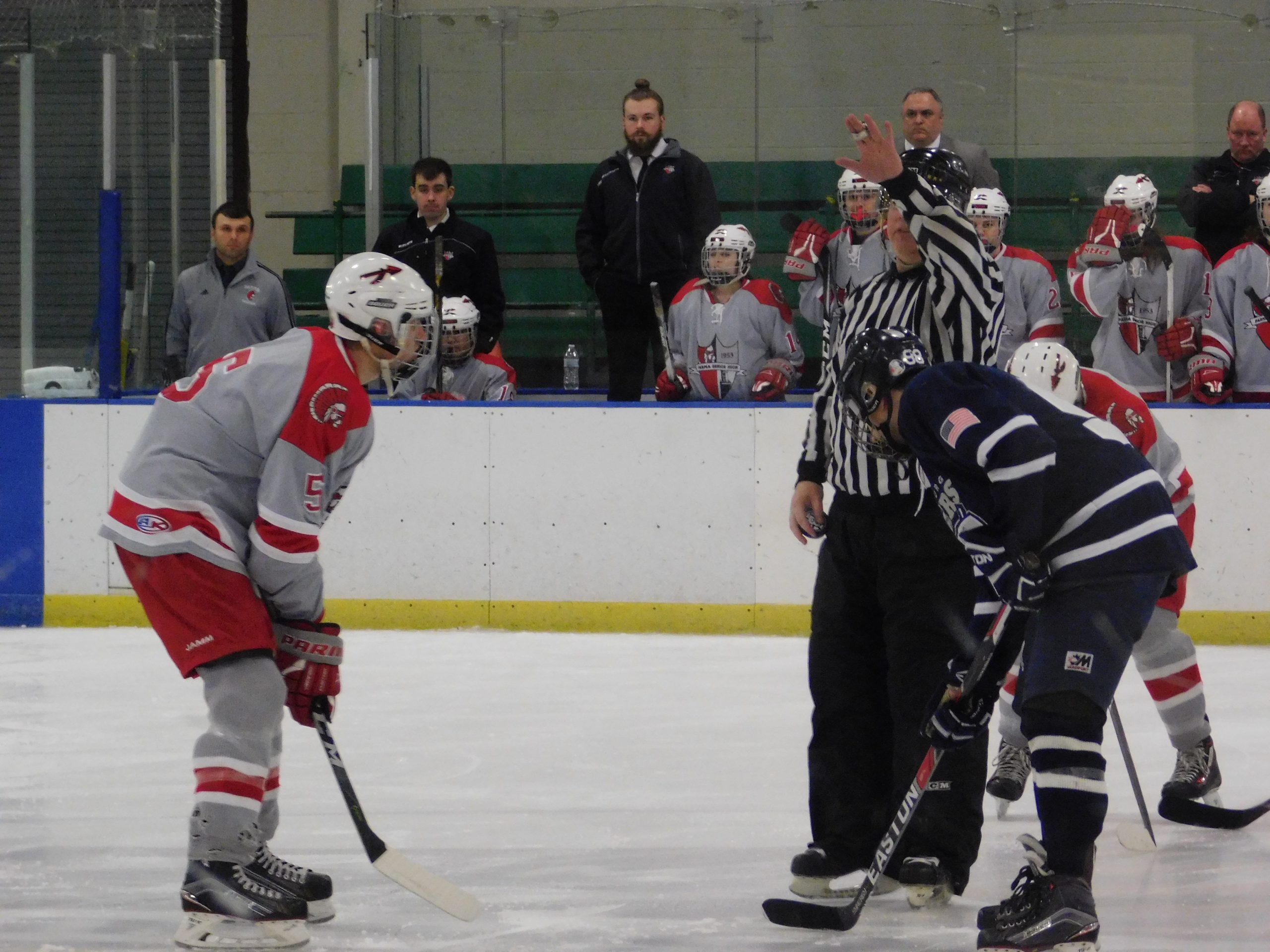 BROOKLYN, OHIO – The Parma Redmen took their first step forward Monday afternoon in their attempt to win their first ever Baron Cup, as they soundly defeated the Twinsburg Tigers 6-0 to begin the 2019 Baron Cup in Brooklyn.
The Redmen attack was led by forward Matt Higginbotham, who scored Parma's third, fourth and fifth goals, all of which came in the second period.
Higginbotham, who also assisted on the first Parma goal which was scored by Adam Sandi, is no stranger to finding the back of the net, as this season he deposited 45 goals and collected 24 assists.
Parma with the victory will move on in Baron Cup III play, as they will play the victor of Tuesday's opener at 4:30pm in Brooklyn between the fourth-seed the Aurora Greenmen and the fifth-seed the Lakewood Rangers.
The winner of the Aurora-Lakewood game will meet Parma at 1pm on Saturday for the right to move onto the Baron Cup III Championship game on Sunday at 1pm.
Twinsburg goalie Hannah Zochowski, who was 11-3 in GCHSHL play this season, had a busy afternoon defending the Tigers goal, as Parma put 21 shots on net in the first period, 18 in the second, and 10 in the third.
After Sandi's goal made it 1-0 Parma with 10:07 to play in the first, the Redmen went up 2-0 as Mason James scored a goal with assists to Tyler Tokarcik and Robbie Gudin.
The first period ended with Parma leading it 2-0.
Higginbotham's three goal outburst in the second saw him score at the 14:10 mark, 10:10 mark, and again at the 5:12 mark to give the Redmen a 5-0 edge.
Gudin made it 6-0 Parma with 4:39 to play in the second, with the assist going to Ryan Myers.
Neither team was able to find the back of the net in the final period with the clock running due to the Parma six-goal advantage, ending the scoring at 6-0.
Parma goalie Colin Pinson was solid in net for Parma, turning away all 18 shots he faced from the Tigers to collect the shutout.
Click Below to See Pics from the Redmen shutout win over Twinsburg!

NEO Sports Insiders Newsletter
Sign up to receive our NEOSI newsletter, and keep up to date with all the latest Cleveland sports news.