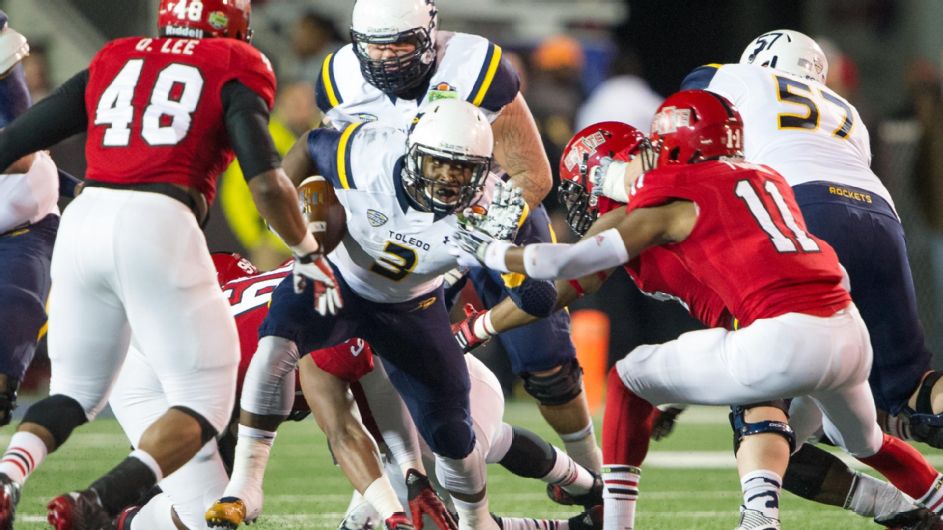 The Orangemen were just 1 for 8 on third down in the contest.
Flashes Fall Short in Minnesota – Minnesota 10, Kent State 7
Sept. 19 – Read the game story here: https://www.neosportsinsiders.com/kent-state-comes-close-to-big-upset-fall-to-minnesota-10-7/
Red Hawks Fall to Cross-Town Rival – Cincinnati 37, Miami 33
Sept. 19 – Bearcats quarterback Hayden Moore had four turnovers in the fourth quarter to allow Miami to take a 33-30 lead with 4:14 remaining in the fourth quarter. He rallied, completing three passes in three attempts for 50 yards on the game-winning drive. His 1-yard quarterback sneak for a touchdown with 1:13 left in the game won it for Cincinnati.
Bearcats starting quarterback Gunner Kiel was knocked out of the game by a Bryson Albright hit that drew a roughing-the-passer penalty early in the third quarter.
The Red Hawks, who had 333 yards of total offense in the first half, got just three points off Moore's four fourth-quarter turnovers.
Huskies Scare Top-Ranked Buckeyes – Ohio State 20, Northern Illinois 13
Sept. 19 – Read the game story here: https://www.neosportsinsiders.com/buckeyes-struggle-escape-with-20-13-win-over-niu/