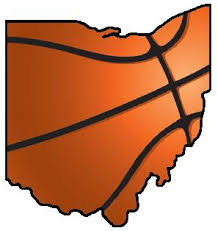 The AP Division II All-Ohio Teams were announced Tuesday. Here are the honorees with Northeast Ohio players highlighted:
DIVISION III
First team: Jay Joseph, Worthington Christian, 6-foot-4, senior, 16.1 points per game, Lukas Isaly, Hannibal River, 6-1, jr., 22.0, Derek Koch, West Salem Northwestern, 6-9, sr., 21.7, Jerry Higgins, Villa Angela-St. Joseph, 5-9, jr., 16.3, Ethan Linder, Haviland Wayne Trace, 6-3, sr., 29.0, Isaiah Howell, Proctorville Fairland, 6-2, jr., 15.2, Dylan Swingle, Paint Valley, 6-11, jr., 21.3, Justin Ahrens, Versailles, 6-6, jr., 23.4, Anthony Masterlasco, Findlay Liberty-Benton, 6-4, sr., 25.1, Logan Newman, Louisville St. Thomas Aquinas, 6-0, sr., 16.7.
Second team: Justin Anderson, Beverly Fort Frye, 6-2, sr., 23.3, Chase Yoho, Bellaire, 5-10, jr., 31.2, Tommy Bissler, Garrettsville, 6-1, sr., 17.1, Alonzo Gaffney, Villa Angela-St. Joseph, 6-8, so., 12.7, Dakota Prichard, Spencerville, 6-4, sr., 18.9, Gunner Oakes, Swanton, 6-4, sr., 20.4, Ryan Lane, New London, 6-3, sr., 16.2, Caleb South, Tipp City Bethel, 6-1, jr., 24.6, Craig McGee, St. Bernard Roger Bacon, 6-0, sr., 12.9, Sam Martin, Cincinnati Summit Country Day, 5-10, sr., 16.0.
Third team: Ronnie Rayburn, Richwood North Union, 6-5, sr., 19.9, Ty Hamsher, Garaway, 6-0, sr., 19.0, Tariq Drake, LaBrae, 6-2, sr., 14.0, Jake Ford, New Middletown Springfield, 6-1, sr., 25.2, Dorian Crutcher, Elyria Catholic, 6-3, jr., 19.5, Donald Johnson, Oberlin, 6-4, sr., 18.0, Jacob Plantz, Genoa Area, 6-3, so., 18.1, Eric McLaughlin, Lynchburg-Clay, 6-5, jr., 20.4, Lorenzo Sparks, North College Hill, 6-0, jr., 20.0, Lucas Nasonti, Warren Champion, 5-10, sr., 23.0.
Co-Players of the year: Justin Ahrens, Versailles, Ethan Linder, Haviland Wayne Trace
Co-Coaches of the year: Zach Ruth, Galion Northmor, Travis Swank, Versailles, Derek Edwards, Martins Ferry
Special mention: Breon Backus, Grandview Heights, Ross Ryan, Centerburg, Brady Thomas, Columbus Ready, Andrew Mason, Coshocton, Zac Selby, Martins Ferry, Turner Horn, Berlin Hiland, Kameron Shockley, Waterloo, Dan Ritter, South Range, Jayson Woodrich, Beachwood, Ronald Vann, Cle. MLK, Bryce Williams, Archbold, Luke Thomas, Proctorville Fairland, Tanner Holden, Wheelersburg, Landon Carroll, Oak Hill.
Honorable mention: Ryan Alexander, Columbus Academy, Brian Collier, Grandview Heights, Joe Craycraft, Marion Pleasant, Brandon Estep, Johnstown Northridge, Jayden Turner, Worthington Christian, Chad Neisel, Sandy Valley, Brenton Franks, Tuscarawas Valley, Tyler Reddish, Harrison Central, Keith Leindecker, West Lafayette Ridgewood, Ty Kildow, Belmont Union Local, Drew McKenzie, West Muskingum, Luke Powell, Barnesville, Darius Ray, Martins Ferry, JoJo France, Manchester, Gabe Walker, Wooster Triway, Kaleb Bauman, Rittman, Daniel Zuchak, Rittman, Anthony Ritter, South Range, Brandon Youngstown, South Range, Aaron Iler, LaBrae, Brian Hiner, Brookfield, Jacob Reed, Smithville, C.J. Charleston, Gilmour, Declan Kirincic, Gilmour, Danny McGarry, Villa Angela-St. Joseph, Jude Cunningham, Grand Valley, Emil Hess, Berkshire, Joseph Vallery, Warrensville Heights, Bryce Ostheimer, Milan Edison, Tayte Lentz, Bloomdale Elmwood, Braxton Fasone, Van Buren, Hunter Sieben, Ottawa Hills, Kolden Uribes, Montpelier, Tyler Mescher, Maria Stein Marion Local, Jace Stockwell, Delphos Jefferson, Chace Harris, Albany Alexander, Jacob Dovenbarger, Bidwell River Valley, Gunner Short, Proctorville Fairland, Ethan Wilson, Ironton, Mason Darby, Ironton Rock Hill, Tayshaun Fox, South Point, Trey Postage, Frankfort Adena, Casey Moore, Piketon, Joe Giordano, Lynchburg-Clay, Kaden Coleman, Wheelersburg, Kendal Reynolds, Portsmouth, Matthew Gullett, Minford, Mitchell Hale, Oak Hill, Dalton Stewart, Brookville, Justin Flor, Carlisle, Alex Dahling, Cincinnati Summit Country Day, Trenton Weeks, Bethel Bethel-Tate, Tony Boddie, Dayton Stivers School for the Arts.
Congratulations to all players on this tremendous honor!

NEO Sports Insiders Newsletter
Sign up to receive our NEOSI newsletter, and keep up to date with all the latest Cleveland sports news.