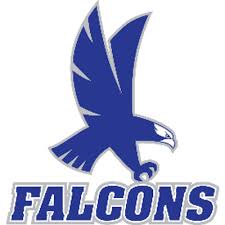 Back on Feb. 3, the Lutheran East Falcons, a small Division IV school, traveled to take on one of the Cleveland area's powerhouses: St. Edward.
The Falcons lost, 74-60, but their coach saw something that night.
"We were going back-and-forth and it was a real close game and I'm like, 'if this is how you compete against one of the best teams in the state, we can compete against anybody," he said.
The Falcons are now one of five Northeast Ohio teams headed to Columbus for the Final Four this weekend.
Lutheran East represents Division IV and will play Delphos St. John's in the semifinal Thursday at 5:15 pm.
Delphos St. John's (21-4) presents a different type of challenge than the teams Lutheran East is used to seeing, but when your schedule consists of teams like St. Ignatius, St. Edward, Garfield Heights, Youngstown Urusline, Maple Heights, Cleveland Heights, Glenville, East Tech, Canton McKinley, Villa Angela-St. Joseph and Warrensville Heights, one thing we know the Falcons will not be is scared.
Six of those teams reached district finals.Four reached regional finals. Two of those teams are in Columbus (St. Edward and VASJ).
There are Division I teams in the area who didn't play as tough a schedule as Lutheran East this season and head coach Anthony Jones, who also serves as the athletic director, set out to give his team a challenging regular season road, so they'd be prepared for moments like this.
"We made this schedule on purpose," Jones said.
"I was sitting down with my staff last year and a good buddy of mine is the coach over at Cornerstone Christian…"
The Falcons lost the 2016 regional final to Cornerstone Christian, 83-63. Prior to the playoffs, CCA went 8-12 in the regular season, playing a rigorous schedule. Lutheran East went 15-5 in the regular season, with a schedule that was comparable to most Division IV schools, but only featured a handful of Division I teams. The results of the regional final spoke for themselves.
"…At the end of last year, I felt like they were prepared based off of their schedule. Another good friend of mine is head coach Jeremy Holmes over at Cleveland Heights. I looked at his record and was like, 'hey, you know, he's got a lot of losses, but his team is battle-tested,' and I looked at my schedule and we're sitting there at 20-5, not playing great competition, and we finally came up against a team that had the experience. It kind of made me think maybe we need to beef it up a little bit."
Jones did just that, but even with a schedule that featured many of the area's best teams, the Falcons held their own, losing by two points in each of their contests against VASJ, Canton McKinley and CCA, by three points to Youngstown Ursuline (which made a regional final), hanging with St. Edward and St. Ignatius, forcing overtime against Maple Heights, and putting up fights against Cleveland Heights and Garfield Heights.
Lutheran East earned regular season wins over East Tech and Glenville (the two teams who played for the Senate League Championship), Warrensville Heights (which reached a Division III district final), Shaw, John Marshall, Collinwood, Whitney Young, John Adams, Euclid, Bedford, Orange, Western Reserve Academy, and cross-town rival Lutheran West.
Even with that tough schedule, the Falcons finished the regular season 13-9.
"I felt like people looked at our record and thought we underachieved, but if somebody was actually at the games, they would know we competed. I knew our team was talented enough to compete with anybody."
Once that regular season ended, although the names on the playoff schedule may not sound as familiar to basketball fans in the Cleveland-area, Lutheran East still saw some tough tests in the playoffs.
In the district semifinal, the Falcons defeated Mogadore by eight points. Lutheran East went on to defeat Dalton in the district final, 44-31, playing a slower-tempo game than the Falcons were used to with their regular season style of play.
The regional semifinal was a bit too close for comfort, but Lutheran East edged Malvern, 69-64, in OT. The regional final was every bit as intense, as the Falcons held off Warren JFK to win by three.
"I knew we were going to be tested (in the Division IV playoffs). I knew it wasn't going to be a walk in the park. I saw Malvern last year and I was stunned by how good they were. People were telling me they were having a down season, but I just could not listen to it because I knew what my eyes told me and those dudes were freakin' incredible," the coach said.
"I was nervous, but I knew it was coming."
The challenge coming Lutheran East's way this weekend is a bit different than the teams the Falcons played in Northeast Ohio, but up to this point, the team has managed to adjust on the fly and is riding a six-game win-streak.
"We play a different style than a lot of teams play and what I've noticed when we get to districts and regionals, the brand of basketball is slower and teams are packing the paint defensively," he said.
"It's kind of a different style than what we're used to seeing all year. That's been the hardest adjustment for us, but the momentum we had at the end of the regular season, we felt like even with our regular season losses, we competed and those losses didn't bring us down. It was all about making a run here for March 23 in Columbus."
Throughtout the tournament, Lutheran East's depth has been on display, and it was no more evident than the regional final, in which Maurico Tate and Travis Sanders each scored 15 points, while the team's leading scorer for the season, Jordan Burge scored 14.
Tyler Powell, Keandre Graves and Daandre Bateman have also been key contributors all season and the Falcons have the benefit of not relying on one guy to do all of the lifting.
However, when the team needs it most, Burge, a junior guard, has stepped up in crunch time.
Burge scored seven points in the fourth quarter of the regional final and scored six of his game-high 27 points in overtime of the regional semifinal.
"I call him a power guard," his coach said.
"He uses his body really well, he finishes well at the rim and he's a handful for sure. We've had some games this year where we've struggled offensively, and he's been the guy that's sort of put us over the top."
While Burge has been the team's leading scorer, Coach Jones praised one of his team's senior leaders, Maurico Tate, calling him "the hardest-worker on the team."
"I tell everybody everyday, Maurico Tate is the kid I'm going to miss the most," Jones said.
"He's always in the gym. He stays after practice. He's the best defender on the team. You can't replace a Rico Tate. I'm telling you. Whatever college lucks out and gets him, definitely lucked out for sure."
As far as Delphos St. John's is concerned, Jones knows it'll be a challenge, but is confident his team is up to the task.
"I see a team that's very disciplined and likes to slow the game down," he said.
"They don't wow you from a scoring side, but they like to play inside-out, you can't leave them alone on the three-point line, but also you have to be physical with the big guy they've got down there. We figure if we play with a style we've played all year, pressure them, speed them up, cause turnovers, we think we'll walk out with a victory."
The Falcons take the court Thursday, March 23 at 5:15 pm. Be sure to follow @NEOSportsInside on Twitter for updates and the game will be streaming live on Spectrum Sports.

NEO Sports Insiders Newsletter
Sign up to receive our NEOSI newsletter, and keep up to date with all the latest Cleveland sports news.