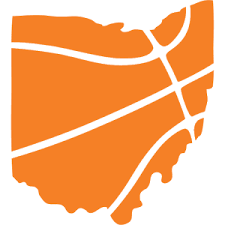 The AP Division II All-Ohio Teams were announced Tuesday. Here are the honorees with Northeast Ohio players highlighted:
First team: Taevion Kinsey, Columbus Eastmoor, 6-foot-4, junior, 15.8 points per game, Parker Black, Byesville Meadowbrook, 6-3, sr., 13.9, Jayvon Graves, Akron St. Vincent-St. Mary, 6-2, sr., 21.6, Dwayne Cohill, Holy Name, 6-2, jr., 22.9, Jayrese Williams, Sandusky, 6-0, sr., 23.1, Ridge Young, Circleville Logan Elm, 6-1, sr., 26.6, Torrey Patton, Trotwood-Madison, 6-4, sr., 20.6, R.J. Sunahara, Bay, 6-6, jr., 23.3, Brett Lauf, Napoleon, 6-1, sr., 25.9, Chris Jackson, Dayton Dunbar, 6-2, sr., 16.4.
Second team: Charles Reeves, Steubenville, 6-6, sr., 14.7, Mason Lydic, Woodridge, 6-1, jr., 18.4, Sam Hitchcock, Jefferson, 6-5, sr., 24.0, Jay Kaufman, Ottawa-Glandorf, 6-4, jr., 18.6, Tristan Bartoe, Vinton County, 5-10, sr., 19.0, Corry Long, Cincinnati Hughes, 6-3, sr., 19.7, Austin Rotroff, Wauseon, 6-9, jr., 12.2, Griffin Lutz, Athens, 6-1, sr., 19.9, D.J. Hancock, Alliance, 6-2, sr., 18.8, Dominic Laravie, Kettering Alter, 6-6, sr., 21.1, Miryne Thomas, Cleveland Central Catholic, 6-7, sr., 17.8.
Third team: Caden Sanchez, Columbus DeSales, 6-8, sr., 12.6, Alex Masinelli, Cambridge, 6-0, sr., 19.3 , Jordan Fabry, Crestwood, 6-3, sr., 24.4, Deuce Martin, Lorain Clearview, 6-2, sr. 20.9, Wes Vent, Upper Sandusky, 6-3, sr., 19.4, Colin Woodside, Fairfield Union, 6-5, jr., 17.1, Lonnie Grayson, Cincinnati Wyoming, 6-1, sr., 21.4, Justin Shipman-Curtis, Columbus East, 6-3, jr., 20.1, Connor Roesch, Sandusky Perkins, 6-5, sr., 14.5.
Co-Players of the year: Jayvon Graves, Akron St. Vincent-St. Mary, Torrey Patton, Trotwood-Madison
Co-Coaches of the year: Ramon Spears, Columbus South, Matt Combs, Vinton County
Special mention: Andrew Koenig, Jonathan Alder, CJ Prater, Whitehall-Yearling, Michael Karl, New Philadelphia, Jordan Work, McConnelsville Morgan, Logan Wolverton, Byesville Meadowbrook, Michael Scarnecchia, St. Clairsville, Pete Nance, Revere, KeShun Jones, Streetsboro, Anthony Howell, Youngstown Ursuline, Andrew Carbon, Struthers, Andrew Brady, Alliance Marlington, Marlon Moore, Benedictine, Blake Pittser, Washington Court House Miami Trace, Branden Maughmer, Chillicothe, Logan Swackhammer, Chillicothe Unioto, Cade Marquez, Waverly, Chase Weihl, Vincent Warren
Honorable mention: Gavin Brown, Carroll Bloom-Carroll, Denton Jacob, Heath, Kyle Matoszkia, Johnstown-Monroe, Dezujuwann Robinson, Columbus South, Dibaji Walker, Columbus Independence, Justin Cork, Byesville Meadowbrook, Justin Heacock, John Glenn, Connor Wright, Minerva, Connor McGuire, Indian Valley, Chase Wilcox, Lisbon Beaver, Dre Norman, McConnelsville Morgan, Drake Novak, Rayland Buckeye, Matthew Francesconi, Tallmadge, Anise Algahmee, Ursuline, Chris Muir, Cortland Lakeview, Jonathan Williams, Akron St. Vincent-St. Mary, Aamir Solomon, Akron Buchtel, Braeden O'Shaughnessy, Poland, Braeden Stauffer, Medina Buckeye, Thomas Woods, Akron Kenmore, Preston Clark, Woodridge, Marcus Ernst, Edgewood,  Luka Eller, Lake Catholic, Chris Jefferson, Benedictine, Isaiah Washington, East Tech, Jalen Warren, Orange, Colin Myers, Firelands, Jake Dible, Ottawa-Glandorf, Mike Menendez, Defiance, Carter Bzovi, Wauseon, Tyrell Aijan, Mansfield Madison, Trey Jordan, Ontario, Cade Stover, Lexington, Daniel Unruh, Elida, Lucas Thompson, Fairfield Union, Deandre Pettiford, Miami Trace, Derick Jones, McArthur Vinton County, Seth Barnes, Chillicothe, Dylan Dupler, Thornville Sheridan, Luke Barnett, New Lexington, Kyler Dennis, Vincent Warren, Trent Dawson, Marietta, Zach Loveday, Gallipolis Gallia, Justin Peck, Gallipolis Gallia, Christian Mattox, Pomeroy Meigs, Colin Shaw, Indian Hill, Chris Montague, Chaminade Julienne, Garyn Prater, Cincinnati Wyoming, Myles Belyue, Trotwood-Madison, Malek Green, Cincinnati Taft
Congratulations to all players on this tremendous honor!

NEO Sports Insiders Newsletter
Sign up to receive our NEOSI newsletter, and keep up to date with all the latest Cleveland sports news.