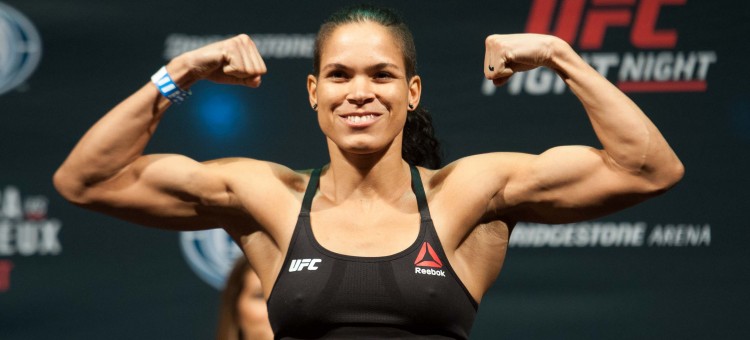 For three years in a row now, the UFC has had no luck of getting their main event on paper to actually come to fruition.
In some shocking news today, UFC Women's Bantamweight Champion Amanda Nunes has been removed from tonight's UFC 213 main event showdown against Valentina Shevchenko. MMA Fighting's Ariel Helwani reported the news first:
Was told Nunes felt really sick yesterday, tried to fight it & got worse and went to the hospital this AM. Around 9-930 it was all but done.

— Ariel Helwani (@arielhelwani) July 8, 2017
It is very disappointing to hear this news today, as this was going to be a big moment for "The Lioness". For the second year in a row, Nunes was going to main event one of the biggest weekends in MMA. Now she has to watch from the outside of the Octagon.
Middleweights Yoel Romero and Robert Whittaker will be the new main event of tonight's card, as they battle for the Interim UFC Middleweight Championship.