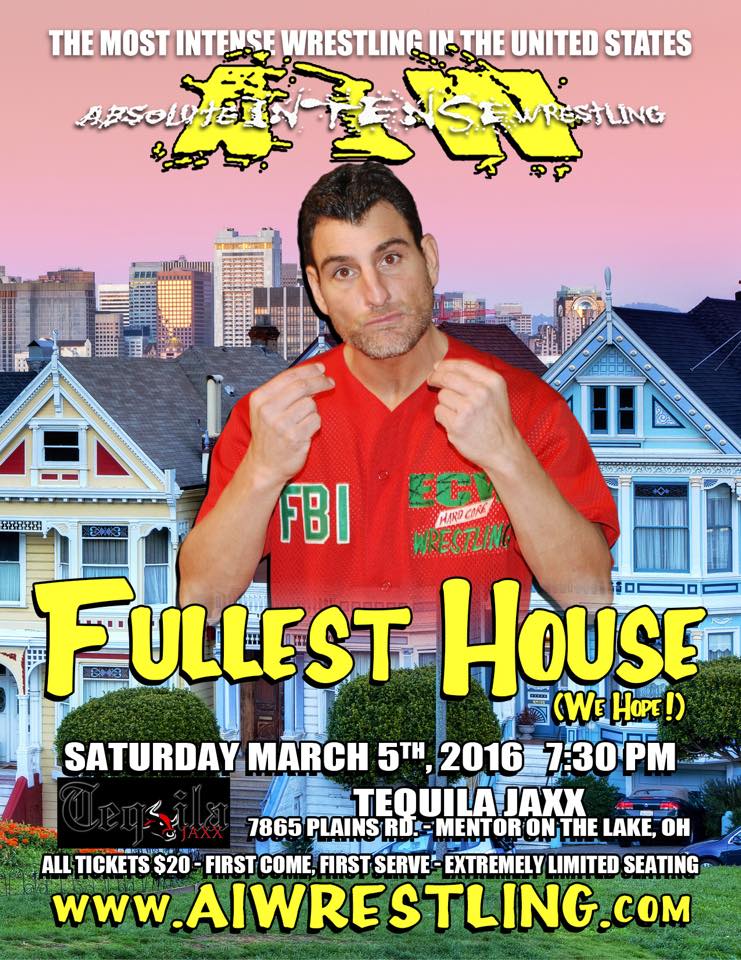 March 5th at Tequila Jaxx, Mentor on the Lake
General Admission only (limited seating) : $20
Doors Open around 6:30 pm
Show will start around 7:30 pm
Singles Match
Rockstar Spud vs Rex Brody
Rockstar Spud returns to AIW for the first time since Hell on Earth 10 back in November of 2014. The last time Spud was in AIW, he lost to Marion Fontaine. Rex Brody has mainly fought in six person scramble matches in AIW. Brody now has the chance to prove himself as a singles star in AIW, and with a victory over Rockstar Spud that will help tremendously. Will Rockstar Spud bring his new attitude to Cleveland?
Tag Team Match
Weird World ("Weird Body" Evan Adams and "Worldwide" Alex Kellar) vs The FBI (Little Guido and Big Moe Graziano)
The FBI has underwent a change, Tracy Smothers will not be teaming up with Little Guido, but there is another member of the FBI that nobody knows too much about. Big Moe Graziano made his debut with the FBI back at Big Trouble in Little Cleveland. This will be the first time that Little Guido and Big Moe Graziano will be teaming up, will they have the same chemistry as Little Guido and Tracy Smothers? On the other hand Weird World was last seen when they faced off against Dr. Daniel C. Rockingham and Joshua Singh, which ended in a no-contest because of an Ethan Page interference. This match is bound to be fun and entertaining.
Singles Match
Kaplan vs Brian Carson
The battle of Mayfield returns for a part two. Kaplan and Carson previously had a match back in December at No Sleep Till Brooklyn, where Carson came out victorious. Will Carson come out victorious once again? Will Kaplan defeat Carson making their match up 1-1?
Singles Match
Homicide VS. Tim Donst
Homicide makes his AIW debut against Tim Donst. Will Homicide just be another name that Tim Donst can add to the list of people he has defeated since coming back from injury? Or will Homicide have something to say about that and emerge victorious in his AIW debut?
Intense Title Match
Jerry(c) vs Eddie Kingston
Last month at Don't Feed Us After Midnight, Jerry defended his Intense Title successfully against former ally Gregory Iron. Will Jerry have the same result again at Fullest House? Will Eddie Kingston defeat Jerry and become the new Intense Champion?
Singles Match
Brittany Blake VS. Ray Lyn
Brittany Blake is another that is making her AIW debut. Blake is facing off against Ray Lyn. Will Brittany Blake prove herself and become a mainstay at AIW? Ray Lyn last appeared in AIW back in October at Girls Night Out 16 and earned a victory over Britt Baker, will she do the same against Blake?
6 way Scramble match
Dr. Daniel C. Rockingham vs Joshua Singh vs Alex Daniels vs Britt Baker vs Dominic Garrini vs Garrison King
This Scramble match involves all AIW trainees. Two AIW trainees make their debut in this match, Dominic Garrini and Garrison King. Will Garrini or King emerge victorious in their first ever AIW match? Or will someone that has been around awhile like Daniels or Singh come away with the win? Anyone in this match can come away with the victory.
Fatal Four Way
Facade vs Kobe Durst vs Brent Banks vs Cloudy
Banks came back to AIW during Don't Feed Us After Midnight. Banks was the replacement for Colin Delaney because he could not make it in to Cleveland with the way the weather was last month. This match is bound to be exciting and flashy. If you like high flying action, I suggest you go. You will see that type of action in this match.
The Official Bachelor Party for Dick Justice
Last Month at Don't Feed Us After Midnight, Justice proposed to Missy Hyatt. With the wedding happening at Gauntlet for the Gold on March 18, AIW is throwing a Bachelor Party for Dick Justice. Come celebrate with Justice before he ties the knot.
Absolute Champion, Ethan Page will also be on hand.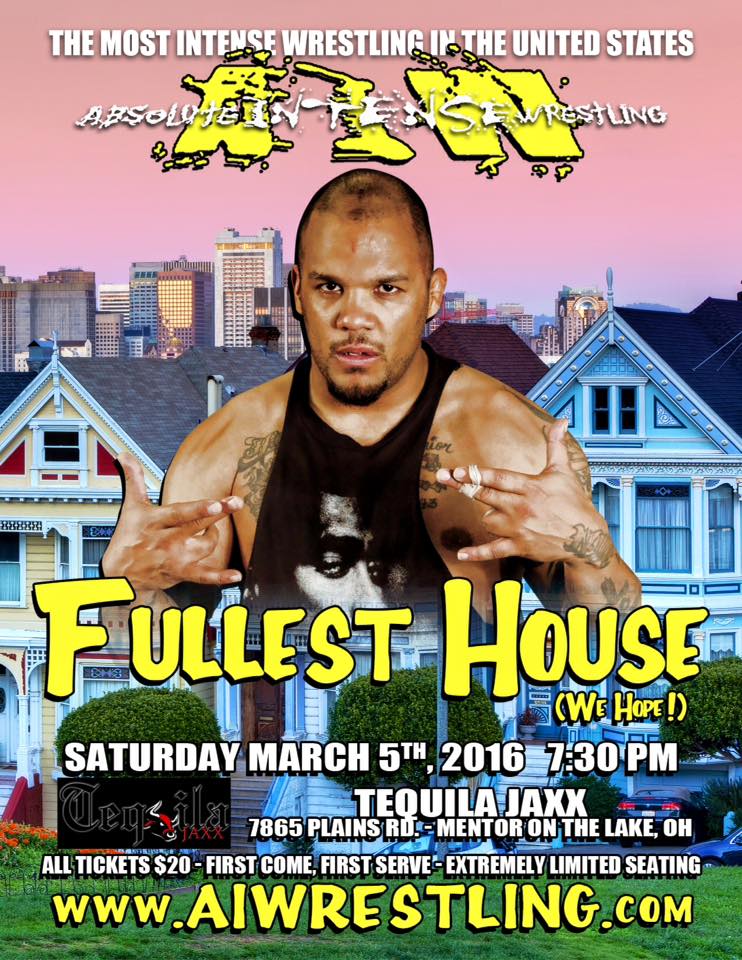 NEO Sports Insiders Newsletter
Sign up to receive our NEOSI newsletter, and keep up to date with all the latest Cleveland sports news.