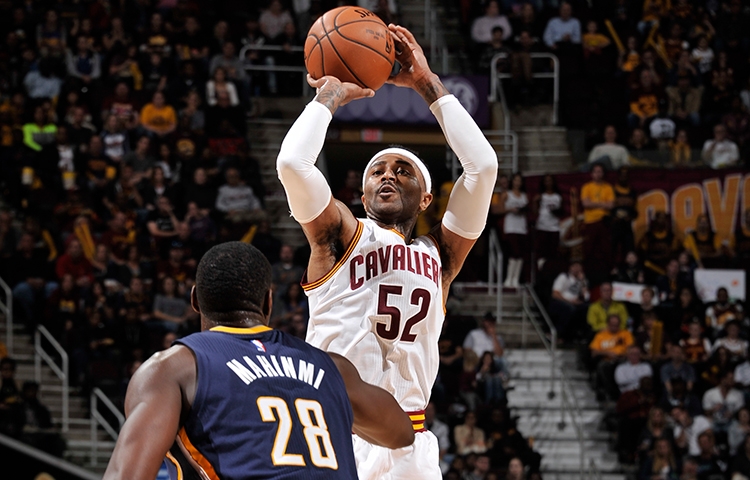 CLEVELAND – Cavaliers guard Mo Williams will miss 'a couple weeks' according to head coach Tyronn Lue due to the issues he continues to have with his left knee.
The guard stayed back in Cleveland over the weekend as the Cavs lost games to the Raptors on Friday in Toronto and Sunday they were beaten badly by the Wizards in D.C. with LeBron James on the bench.
The 33-year-old is averaging 8.9 points per game for the Cavs along with 1.9 rebounds and 2.7 assists. He played just four minutes in the Cavs win over the Hornets last Wednesday, going scoreless.
He had played nine minutes in the Cavs last game before the All-Star break, a win over the Lakers, in a game in which he also was scoreless.
The team and Williams were hopeful that rest over the All-Star break would be enough for his left knee to recover, but since he's only played in one game since the break and will now miss a few weeks, clearly he's still having issues.