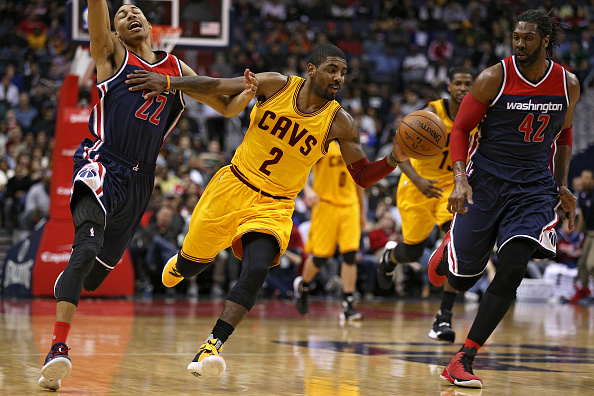 On Monday morning's edition of ESPN's "First Take," Stephen A. Smith indicated that Kyrie Irving is not happy playing in Cleveland.
"I've bitten my tongue about this on several occasions. This isn't just for weeks. This is for months. Dating back to last year. I've been told Irving ain't too happy being in Cleveland."
The part where Smith begins to talk about Irving starts at the 6:00 mark:
Maybe Smith is not 100 percent accurate, but many people doubted him when he said he believed Head Coach David Blatt would be fired after the Golden State loss, or when he said the Cavs would possibly trade Kevin Love (which was at least discussed during the weeks leading up to the trade deadline) perhaps Smith is on to something here.
A couple days ago, I wrote about the Big Three not playing well together and when Smith says "The situation is not ideal for Kyrie" that would follow what we've been seeing with the lack of chemistry among LeBron James, Love, and Irving.