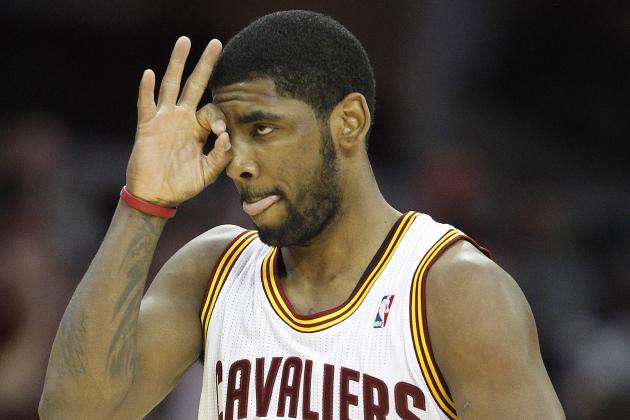 The ongoing saga of Kyrie Irving and 'bed bugs' continued today, as Hilton Hotels has said they are sorry for what happened to the Cavs guard while a guest in their hotel.
If you didn't hear, Irving stated he was bitten by bed bugs while at the Skirvin Hilton in Oklahoma City on Saturday night, and because if it he played just nine minutes of the Cavs win over the Thunder Sunday.
Irving said he got just three hours of sleep Saturday night.
"Unfortunately, every hotel occasionally has a case of bed bugs," a Hilton spokesperson told ESPN.com. "This is one of those cases where a guest did bring in bed bugs to this particular room, and it was reported to us, fortunately, and we responded immediately and put the room out of order and all of the surrounding rooms to be inspected by a professional company.
"We actually had the company come out first thing (Monday) morning, and we found it was an isolated case in the one room, and we're taking the necessary steps to remediate the problem."
Health inspectors from the Oklahoma City-County Health Department say adjacent rooms were inspected by a professional pest company, and no other signs of bed bugs were noted.