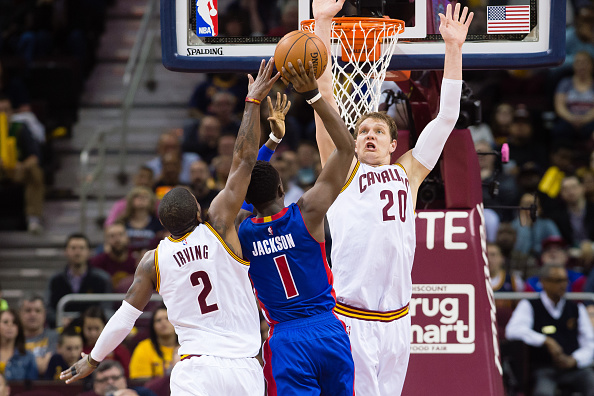 In this day and age, Cleveland sports fans seem to expect three things; the Browns will never win a game, the Cavs should never lose a game, and that nobody cares about the Indians.
The reality is that the Cavaliers are going to lose games and its ok. There's a reason why the basketball schedule is 82 games long. With all the money spent and key players on the team, most people can't accept losing as an option.
In the words of Harvey Dent, "The night is darkest just before the dawn. And I promise you, the dawn is coming." These words couldn't be more true for fans. Sometimes you have to go through the tough stretches to grow and learn from it before you can see the light. The Cavaliers aren't bulletproof.
Going into the Pistons game, I thought this was going to be a tough one for the Cavaliers to win. There have been times this year where the Cavs come off a big win and just seem too caught up in the moment and don't play well the next game.
Monday night they found themselves playing a hungry Detroit Pistons, losing their last five in a row and eight of their last ten. They were also coming off a game where Anthony Davis embarrassed them by dropping 59 points and 20 rebounds. The Pistons themselves have had their struggles with injuries and playing short-handed but they found a way to come out victorious.
Where they really excelled was keeping the Cavaliers out of the paint. Starting center Tristan Thompson didn't record a point in 21 minutes and other big guys Timofey Mozgov and newly acquired Channing Frye combined for six points.

NEO Sports Insiders Newsletter
Sign up to receive our NEOSI newsletter, and keep up to date with all the latest Cleveland sports news.