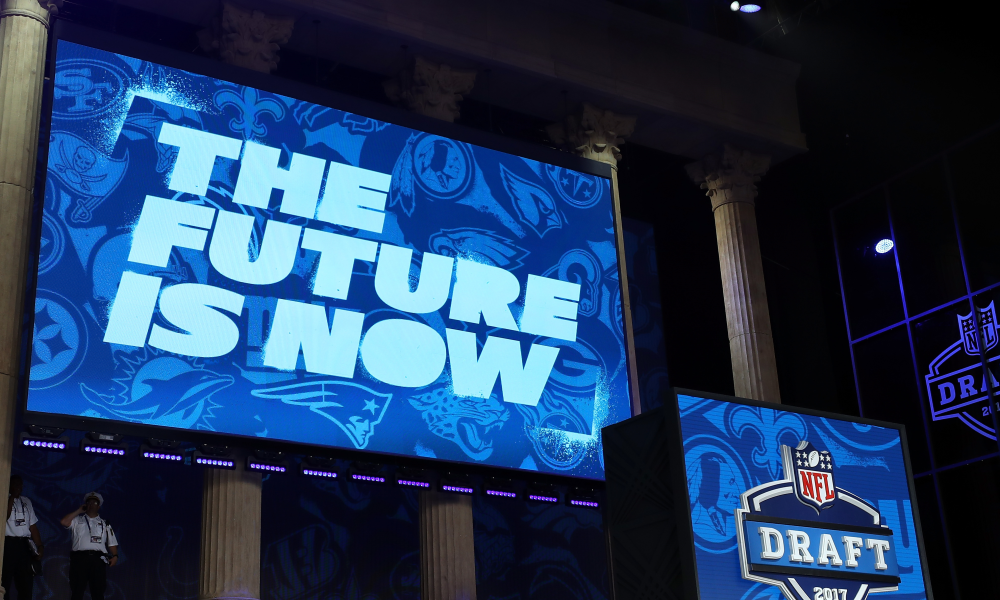 Houston Texans
Grade: C-
The Texans was a tough one to grade. I wanted to put some form of a D but I didn't. They lost the fourth overall pick for Watson. Some will say it was worth it but it is yet to be seen how he is coming off a torn ACL. They lost their second to dump Osweiler's horrible contract. Then they took the brother of outspoken NFL S Eric Reid in the third. Texans owner Bob McNair has been against those kind of players so while he is not his brother it should be an interesting dynamic. I liked Reid and Rankin but outside of them the rest of the draft was pretty shaky.
Indianapolis Colts
Grade: C
Like the Browns I thought the Colts underwhelmed with all the capital. I loved the Nelson pick as a safe player and someone that helps a horrible line day one. Why they would draft another guard early in round two was a head scratcher. They also took a lot of projects along the defensive front instead of plug and play starters on a team that needs so many. Then draft a tiny back in Hines in round four and other marginal playmakers for Luck in the middle of the draft and they really didn't do him much of a service. They also did not address their problem at corner once.
Jacksonville Jaguars
Grade: B+
Jacksonville has just sat back in recent years and taken great player after great player and that is why they almost made the Super Bowl with Blake Bortles. They did the same thing this year. Taven Bryan makes their line even more dynamic and athletic and Ronnie Harrison adds another playmaker in the secondary. DJ Chark will be a big play WR to help with that they lost and the rest of the picks late were average. They just let the talent flow.
Kansas City Chiefs
Grade: D
I did not like the draft for the Chiefs at all. They had a lot of holes on defense and moved up to get players that seemed like reaches in Speaks and Nnadi. The rest of the picks were lackluster and had no offensive selections until the end of the sixth round. So much for trying to set up your new franchise QB.
Los Angeles Chargers
Grade: B
Derwin James was a masterful pick by the Chargers after he fell in their lap. While I like Nwosu they already have two elite edge rushers so I'm not sure what his fit will be. They drafted some other quality defensive players after that but adding a QB to groom or more offensive lineman at the rate they have been injured could have secured a better draft.
Los Angeles Rams
Grade: B+
This one is so hard to judge because the heart of their draft wasn't drafted. Brandin Cooks, Marcus Peters, and Aqib Talib were all traded for. Include them in the draft grade and it skyrockets. Without them it is hard to really give a lot of love to a draft that didn't begin until the end of round three. There will be some hit and misses but I like Kiser, Kelly, and Demby as day three picks but the trades made them a big winner.
Miami Dolphins
Grade: B-
Minkah Fitzpatrick was better than the 11th overall player in the draft so that was a good pick. I was a big fan of Gesicki as he was my top ranked TE with the nightmare of matches he brings. With the cuts they had to make due to cap problems, doubling up at TE early and taking a kicker late was weird. I wish they got more of a playmaker at LB and added some offensive line help.


NEO Sports Insiders Newsletter
Sign up to receive our NEOSI newsletter, and keep up to date with all the latest Cleveland sports news.