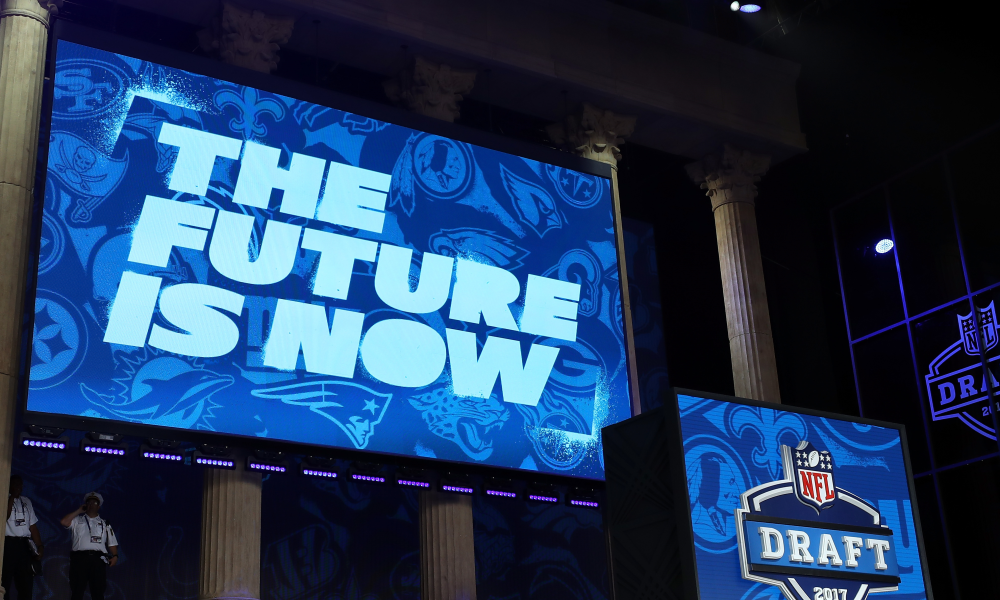 Chicago Bears
Grade: B+
It was nice to see the Bears rebound after having one of the worst drafts last year. Roquan Smith makes an impact from day one on defense and I thought James Daniels was the second best interior lineman after Quenton Nelson which they got in round two. They got Trubisky more weapons than can make the roster and added a lot of depth to the front seven on defense. I just wish they added one pick for secondary depth.
Cincinnati Bengals
Grade: A-
The Bengals had to improve the line so they got Cordy Glenn and moved down to get Billy Price. Mark Walton should be a good acquisition to the backfield in the middle rounds and Tate as a WR late is a great value. Hubbard and Brown were two players on the defensive line I really liked and they got great value with both there too. Bates adds a range safety over top and Jefferson some athleticism they were lacking at LB. Overall this was a really solid draft for the Bengals.
Cleveland Browns
Grade: C
I thought they reached early with Baker and Ward but got better talent in the middle. Unfortunately that talent is at positions that weren't the biggest needs. Go to day three and taking some players I would not have touched with character issues and it was pretty underwhelming for the capital they had going in.
Dallas Cowboys
Grade: B
A lot of people were not fans of the draft for Dallas. I liked it more than most. They had a variety of needs and were not going to fill every hole in the draft. Vander Esch fits nicely with the other linebackers and Williams while not fitting the biggest need had good value in the second. Replacing Dez and Witten late in the offseason is hard but Gallup and Schultz will get a shot. They drafted other players that will have a chance to make an impact as well.
Denver Broncos
Grade: A
The end of the draft for Denver was pretty unremarkable but they took a lot of players I loved early. Getting Chubb to fall to five to pair with Miller is scary. Getting my top WR in Sutton in round two is a steal and Hamilton as another threat at WR is ridiculous. Royce Freeman can handle a workload. Yiadom offers some help replacing Talib and Josey Jewell can be a Chris Borland type LB as one of my most underrated players in the draft. They nailed these first four rounds.
Detroit Lions
Grade: C-
I thought there were bigger needs or better players than Ragnow as a first rounder even though he was gaining steam in the NFL draft rooms. Trading up for Kerryon seemed like a panic move and Walker was a big reach in round three. Luckily they got good value in Hand and Crosby to save their draft grade albeit middle round picks won't bump it up much.
Green Bay Packers
Grade: B+
Gaining a 2019 first round pick from New Orleans and getting possibly the second and third best corners in the draft was the big win for Green Bay. Although they had some weird picks towards the end they had some decent ones toward the middle too. St. Brown in the sixth round could end up being one of the big steals of the draft.


NEO Sports Insiders Newsletter
Sign up to receive our NEOSI newsletter, and keep up to date with all the latest Cleveland sports news.