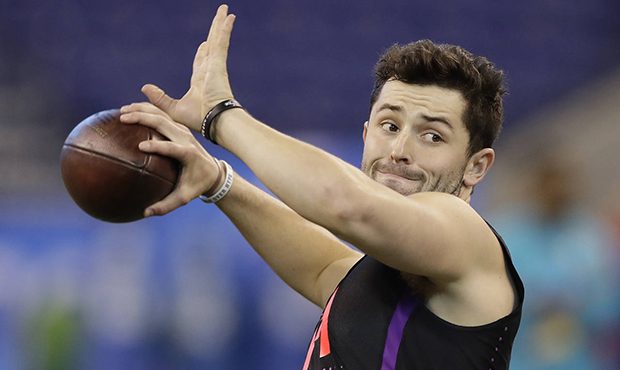 The Browns stunned a lot of people by take Baker Mayfield first overall in Thursday's NFL Draft, but that hasn't stopped many from jumping on the bandwagon and quickly ordering his jersey from anywhere fans can get it.
According to Darren Rovell of ESPN, the sales of Mayfield's jersey thus far five days after the draft trail only one other just drafted player, that being the Giants first overall pick, Saquon Barkley.
Here's the tweet with the top draft picks jersey sales thus far.
Most Sold Jerseys Of NFL Draftees, according to Fanatics:

1. @saquon (Pick #2, Giants)

2. @bakermayfield (Pick #1, Browns)

3. Sam Darnold (Pick #3 Jets)

4. @JoshAllenQB (Pick #7, Bills)

5. @Shaquemgriffin (Pick #141, Seahawks) pic.twitter.com/vpYmcvLy5P

— Darren Rovell (@darrenrovell) May 1, 2018