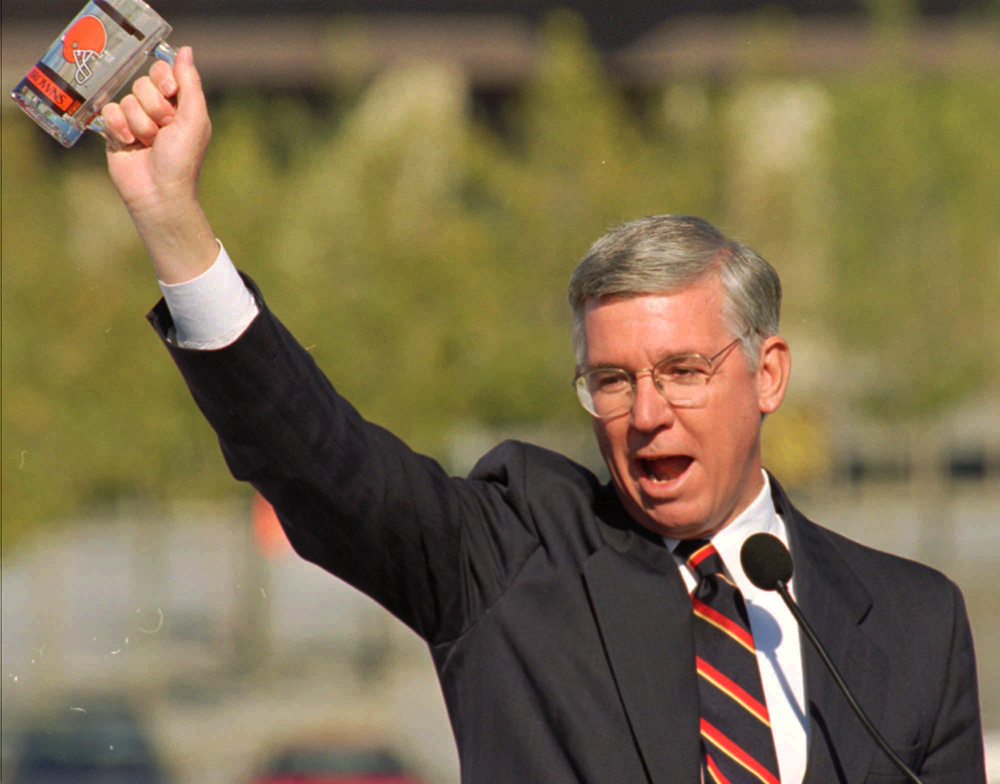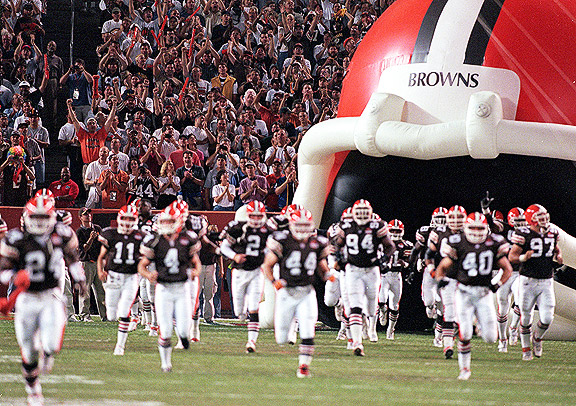 Today, the current Browns are 2-6 and are undergoing more turmoil than ever. A new owner is in town from Tennessee, who was promptly indicted on federal charges of embezzlement over rebates to his trucking customers at Pilot/Flying J. That new owner has already fired two coaches, two GMs and two team presidents since he came to town just before the 2011 season and it looks like that list will grow to three coaches and three GMs when it's all said and done.
The continuity is gone and the franchise is in a perpetual state of rebuilding and "five-year plans" that never seem to come to fruition. It always seems like the head coach and GM are never on the same page and they continue to try to put square pegs in round holes when it comes to evaluating and adding talent.
The Browns have hired coaches with NFL experience, college experience, hot-shot coordinators on the offensive and defensive side, brought in the hot-shot GM candidate with the supposed "eye for talent," brought in the respected former NFL guru to run the show as the team president, and even brought back guys who used to work for the franchise in different capacities before – but nothing has worked. NOTHING!
And, while Modell wound up going bankrupt anyway because he was a shoddy businessman both before and after he left Cleveland and his family wound up losing their beloved franchise that he felt he had to move in order to save, that franchise has been one of the model NFL franchises over the last 15 years. They've had one GM and two head coaches since 1999. Do we really need to recount how many of each the Browns have had during that span?
This is why, 20 years later, The Move still stings. It still cuts to the core. It still hurts. It's also why I will always hate the Baltimore Ravens and why I will argue any chance Modell has to get in to the Pro Football Hall of Fame. It's also why I find it funny that Baltimore fans will condescendingly tell Browns fans to "get over it," but yet they still hate the Colts and the Irsay family and still pine for the days when their football team had white helmets with blue horseshoes on them and not black helmets with a bird.
In the span of one week 20 years ago, Cleveland lost a World Series and a storied NFL franchise, and I don't think we've ever fully recovered from that.
Sure, Cleveland underwent a renaissance of sorts with the building of Jacobs (Progressive) Field and Gund (Quicken Loans) Arena, and the Indians were one of the best franchises in baseball from 1994-2001.
But they never could deliver that World Championship, were sold to a local owner in 2000 who ran out of money and have been run on a shoe-string budget ever since – every winning season becomes few and far between while the front office talks about things like "bottom lines" and "Snow Days" instead of wins. Now, they can't draw fleas despite the fact that they've been remotely competitive for the past three seasons, even hosting a Wild Card game in 2013.
The Cavs were an afterthought in the 90s until a set of ping-pong balls bounced their way in 2003 that allowed them to draft local high school sensation LeBron James with the first-overall pick. James took the Cavs to their first NBA Finals in 2007, where they were swept by the San Antonio Spurs, then suffered three straight postseason letdowns before James decided to embarrass the city on national TV by announcing he was signing with Miami Heat.
After four miserable years of James winning two NBA titles and finishing the runner-up in two more, he decided to come back to the Cavs last season. Now, suddenly, the Cavs are once again one of the premier teams in the NBA, having reached the NBA Finals last season, and have the best shot of ending that championship drought that will pass 51 years on Dec. 28.
And the Browns … well, that 1995 season that started with such promise – Sports Illustrated and several other national publications predicted that they would win the Super Bowl – wound up being a disaster.
They only won one more game after The Move was announced, an emotional 26-10 win over the Bengals in the final game ever played at the old Stadium. Because it was blacked out, I listened to that game on the radio with my late-mother and, after that game ended, we both sobbed.
The final game of that season was held on Christmas Eve in Jacksonville. Almost fittingly, the game was lost on the final play on a Mike Hollis field goal.
An expansion team literally kicked the Browns out of the NFL for three years with a 24-21 defeat. Little did we know that the way that '95 season ended – completed with the last-second heartbreak – would serve as a mere appetizer for the way things have been here since 1999.
Hopefully the next 20 years in Cleveland sports history are better than the past 20 years have been. We can wish and hope, can't we?
Until next time, remember that Cleveland Rocks and always will!

NEO Sports Insiders Newsletter
Sign up to receive our NEOSI newsletter, and keep up to date with all the latest Cleveland sports news.