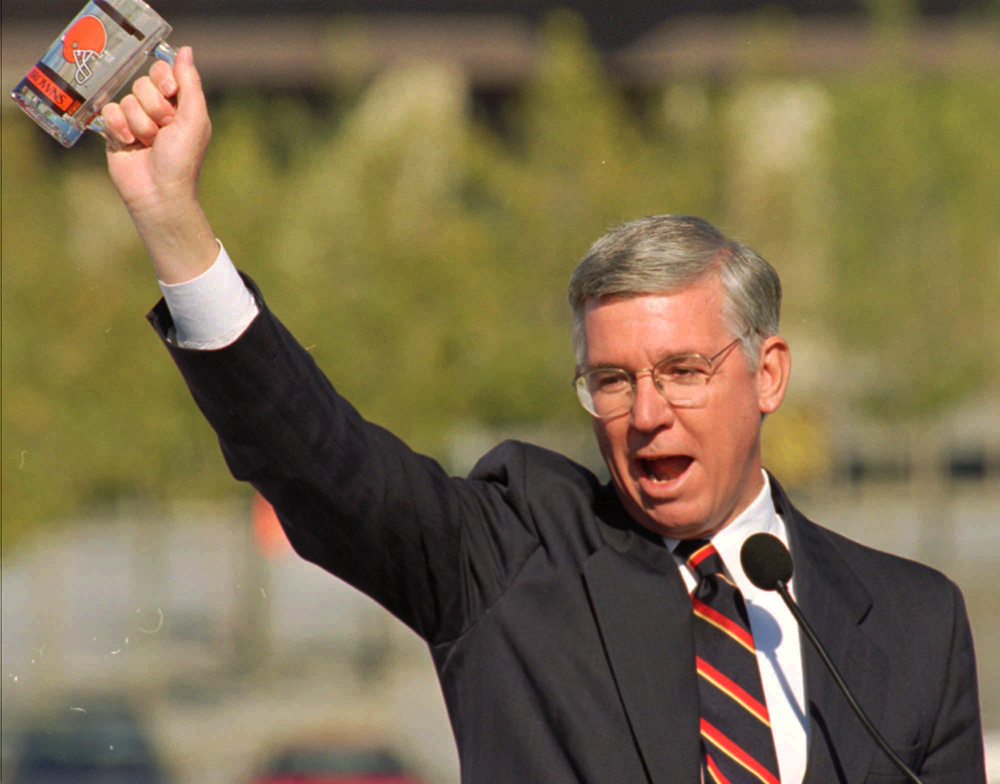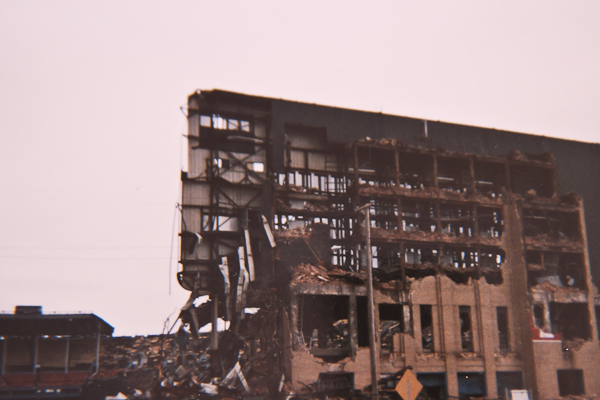 Usually, when an NFL team moves, it is leaving a disinterested fan base behind. Sure, a handful of people might complain, but for the most part, that community is happy that that team, or that owner, is leaving. While Cleveland's relationship with Modell had always been a tenuous one ever since the "carpetbagger" (as the Cleveland media called him in the early 60s) from New York showed up out of nowhere as the new owner of the Browns, it wasn't about him – it was about the team. And Cleveland LOVED its Browns.
The fans' passion and the fact that there was litigation in place that would have blocked a move from happening made the NFL think on its feet and come up with a compromise. That compromise was that Modell could move to Baltimore with the existing coaches, players and front office, but it would be treated like an expansion team with a new nickname and a clean slate.
Cleveland would retain the Browns' nickname, team history, heritage and colors, which would be given to a new franchise within the next three years, provided Cleveland build a new stadium and drop its litigation. It's the first time that has happened in NFL history, and it hasn't happened since.
We're closing in on the 20-year anniversary of that fateful day known simply as "The Move." And, if you would have told fans back then that not only would the Browns be back, but playing in a new stadium by Lake Erie, we would have been ecstatic.
Of course, if you would have added on that the team was an absolute joke in the NFL – and, by and large, has been ever since the NFL saw fit to grant us an expansion team in 1999 – how excited would you have been about it? My guess is, probably not.
Would you have wanted to fight harder so the franchise wouldn't leave at all, knowing that the NFL would cut corners in granting the expansion team and with the building of the new stadium? Or that the expansion draft would be full of castoffs and bums? Or that they'd give the franchise to Modell's former silent partner Al Lerner, who would turn the franchise over to Carmen Policy and Dwight Clark – the latter who was ill-prepared to be an NFL general manager?
It was one bad domino after another from that moment 20 years ago. Add in the fact that the newly-christened Baltimore Ravens would not only reach, but win two Super Bowls during that time span just makes it worse.

NEO Sports Insiders Newsletter
Sign up to receive our NEOSI newsletter, and keep up to date with all the latest Cleveland sports news.