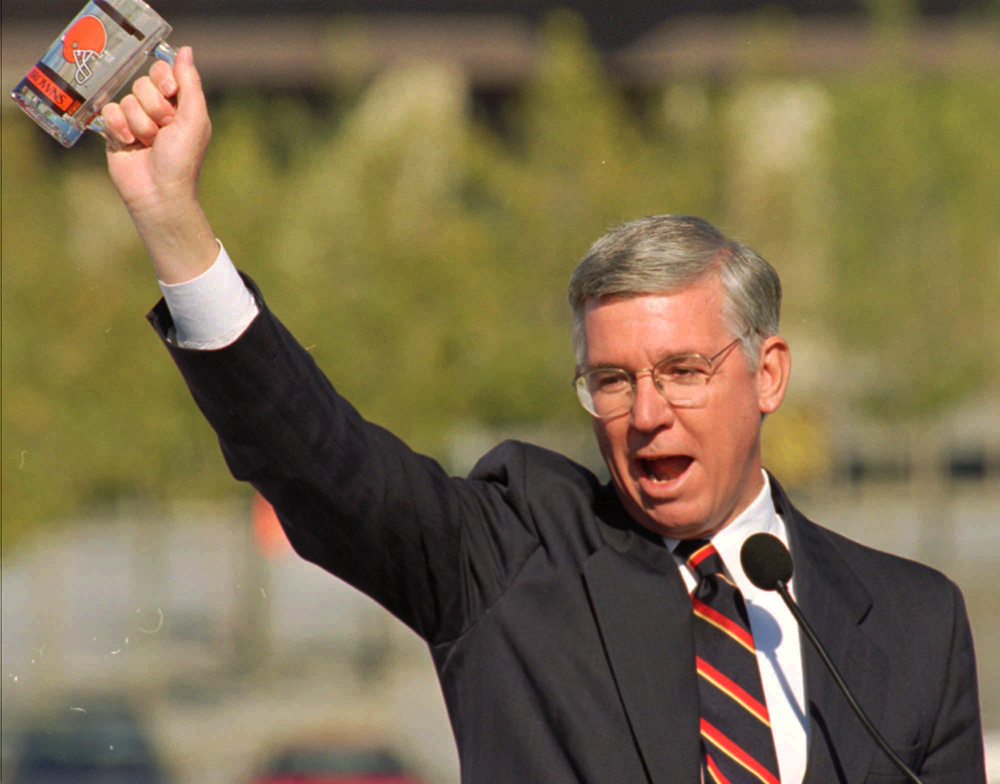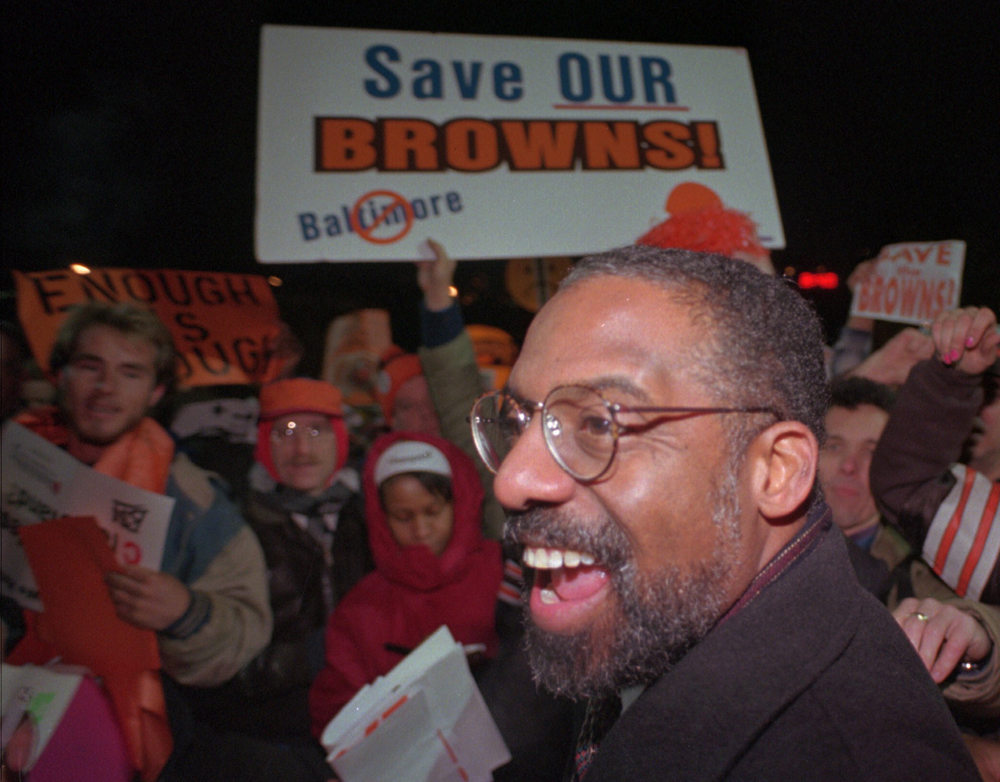 A few days later, Cleveland threw a parade for the Indians, even though they lost the World Series. Cleveland fans descended upon Public Square in droves to celebrate one more time with one of the most-loved teams in the city's history. In the meantime, while the city toasted the Indians for their first American League pennant in 41 years, their beloved Browns had been signed, sealed and delivered to a town called Baltimore in a private plane on a deserted tarmac just a week before.
The crap was about to hit the fan, and hit it quick.
As the Browns prepared for a pivotal home game against the Houston Oilers – who, ironically, would also be moving within the next two years to Nashville – rumors began to circulate that the Browns would be moving to Baltimore in the near future. Browns owner Art Modell (may he burn in eternal Hell) was in full denial mode, but as reports out of Baltimore began to come out, the Sunday game suddenly took a somber, if not an angry, tone from the fans.
Modell got his family out of town in the middle of the night and was conspicuous by his absence in that Sunday game, which turned out to be a 37-10 loss. Fans hung banners all over the old Cleveland Stadium denouncing Modell and booed the Browns not just for the hap-hazard play on the field, but for what was happening off it.
That game occurred Sunday, Nov. 5. On Monday, Nov. 6, TV stations broke in with a live report from a parking lot in Baltimore that featured then-mayor Kurt Schmoke, then-Maryland Governor Parris Glendening and Modell on a makeshift dais announcing that the Cleveland Browns would be known as the "Baltimore Browns" effective the 1996 season.
I'll never forget watching that news conference at my house. I was a 21-year-old college student and an aspiring sportswriter, and for the first time in my life, my heart was truly broken. I was in denial. I couldn't believe what I was seeing. I thought it was a ruse just to get the Sin Tax extension passed in Cuyahoga County, which it did by a landslide the next day.
Cleveland Mayor Mike White, with news cameras in tow, showed up the day after Election Day to the Browns' Berea headquarters with an agreement in hand containing a new stadium lease with plans on remodeling the existing stadium. Of course, Modell was long gone, but White still delivered the manila envelope to a Browns employee anyway. It made for good TV, but it was a hollow gesture – Modell was gone, and soon, so would the Browns.
White and other Cleveland politicians and ex-Browns athletes urged Browns fans to call, fax and – if it was available since it was relatively new at the time – e-mail NFL headquarters to let them know this move could not happen. I'll admit to calling the NFL at least once or twice and writing a letter, and some of my friends did as well. Cleveland called and faxed so much that the NFL's switchboard blew up. The NFL was not prepared for the backlash that occurred from Cleveland fans.

NEO Sports Insiders Newsletter
Sign up to receive our NEOSI newsletter, and keep up to date with all the latest Cleveland sports news.