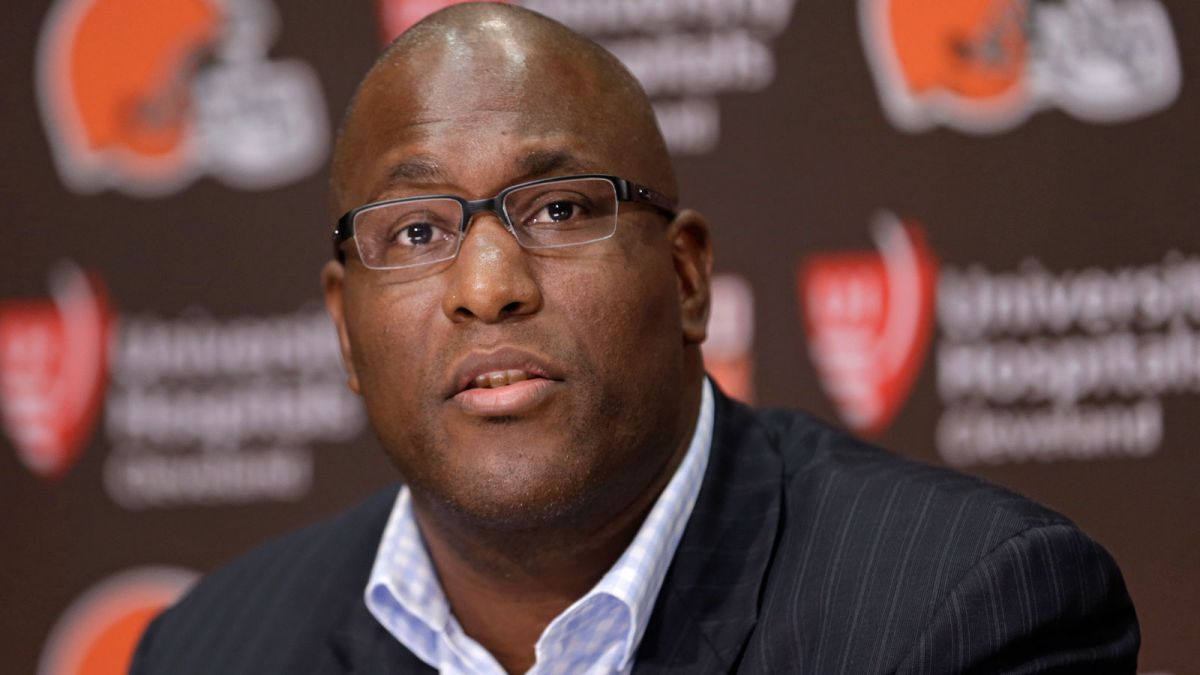 Most Tuesdays are very slow and quiet around NFL team facilities including the Cleveland Browns headquarters in Berea, Ohio. Tuesday's are usually the players scheduled day off during a normal week of the NFL season.
November 3rd, 2015 was not your typical Tuesday in the halls of the Browns training facility. With the Browns on a short week as their next game comes up on Thursday night against AFC North rival Cincinnati, it was a busy day of preparations for head coach Mike Pettine and his Cleveland Browns.
With the Browns at 2-6, the season is halfway over, so it's natural for the Browns general manager to conduct a midyear review of the season. General Manager Ray Farmer did just that late Tuesday afternoon.
It was a very interesting press conference to say the least, and to be honest that is being kind.
Farmer is under a lot of heat for the Browns being 2-6 this year and for some of the moves he has made in both the draft and in free agency during his tenure as the Browns general manager.
Downright bizarre, mind boggling and head scratching are phrases that come to my mind when watching the entire press conference. As both a loyal fan and a sports media member covering the Browns, I have to wonder what planet Farmer is living on based on this press conference.
Farmer has to believe that he could be at risk of losing his job based on his decisions on players, not to mention his texting incident from last season that resulted in a four game suspension to start the regular season.
"The simple answer for me is that my job is to work hard and try to bring talent to the Browns, continue to work in my environment, which is player acquisition and so that's what I'll do," Farmer said.
"I'll continue to do that to the best of my ability and work as a Browns employee until they tell me otherwise, but I haven't been given that memo."
This is Farmer's second year as the Browns general manager. In those two years, Farmer has had four first round picks combined in the 2014 and 2015 NFL drafts.
All four of those first round picks, Justin Gilbert, Johnny Manziel, Danny Shelton and Cameron Erving have either not lived up to expectations, had off the field incidents or can't get on the field at all.
"Players come along at different point in time. Guys grow, and I've said it routinely that guys grow at different rates. Until the movie is over with, we'll just continue to evaluate and see where they go."
What movie is he talking about and will it end the way Browns fans would like to, as in a winning season and hopefully the franchise's first trip to the Super Bowl. It won't be anytime soon. I'm not convinced the Browns will be anywhere close to a Super Bowl team in the next five to ten years.

NEO Sports Insiders Newsletter
Sign up to receive our NEOSI newsletter, and keep up to date with all the latest Cleveland sports news.