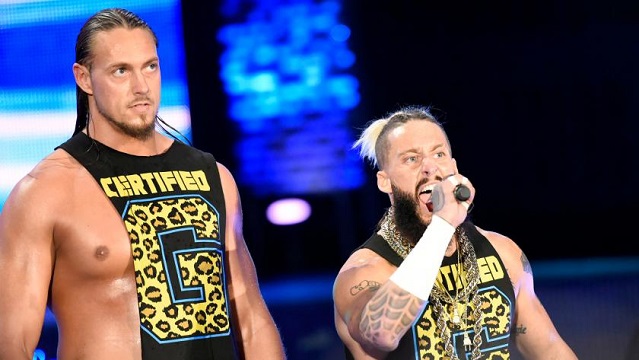 7 – Alexa Bliss is one of the best talents in the business today.  She will be a staple for a long time to come.  She has the look, she has the in-ring skills and she has the passion to get better.  I truly believe she is the future of the women's division along with Charlotte.  So with all that being said, why would they put her in that terrible "this is your life" segment with Bayley?  She did her best to make it work, but it simply didn't.  A small bump in the road for this shining star.
8 – Apparently Kalisto who could easily do great in the 205 Live division hasn't gotten over his one night horrible promo on draft night, almost a year ago.  Kalisto seemed to be a can't miss product for most of 2016 until that dreadful live promo.  Since then, the WWE has done nothing with him, and it doesn't look like that is going to change anytime soon, having him lose in a squash match to Titus O'neil.  That was the first televised win for Titus since the Barack Obama administration. 
9 – The WWE is doing a great job with this heel turn of Goldust.  Today's generation of rated G and PG fans have no idea of how good the 90's version of Goldust was.  He is one of the last staples of the attitude era and they need to let him bring some of that back and keep it here.  He has been this watered down version for the last 5 plus years and has failed to connect with fans.  His promo tonight truly was 90's esque, and may be the only thing to add some life to his already lengthy career.  While R-Truth came across comical, Goldust was pure money and hit it right on the head. 
10 – Finally, one thing that has been sitting with me for a while and showed flashes again tonight.  The Neville vs Aries match was the best on the WrestleMania card this year, and next to no one saw it because it was on so early, and only on the WWE Network.  It was never shown anywhere else, and it robbed fans of seeing a gem!  These two have natural chemistry and it showed again tonight.  This Sunday night at Extreme Rules, they need to be given at least 20 minutes to either open the Pay Per View portion of the show, or be right in the middle.  They need to be on the Pay Per View and not the preshow.  If they get relegated to pre-show again, then the WWE would have really dropped the ball. 
All in all, not a bad show. A solid B. The main event match was good with Reigns and Rollins as well as the triple threat match earlier on the card.  For a show without a champion on it, they are holding their own.  Finn Balor remains the star of the brand in my humble opinion, and I would not be shocked to see him walk out of the Extreme Rules Pay Per View as the number one contender to Lesnar.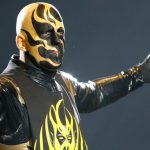 NEO Sports Insiders Newsletter
Sign up to receive our NEOSI newsletter, and keep up to date with all the latest Cleveland sports news.