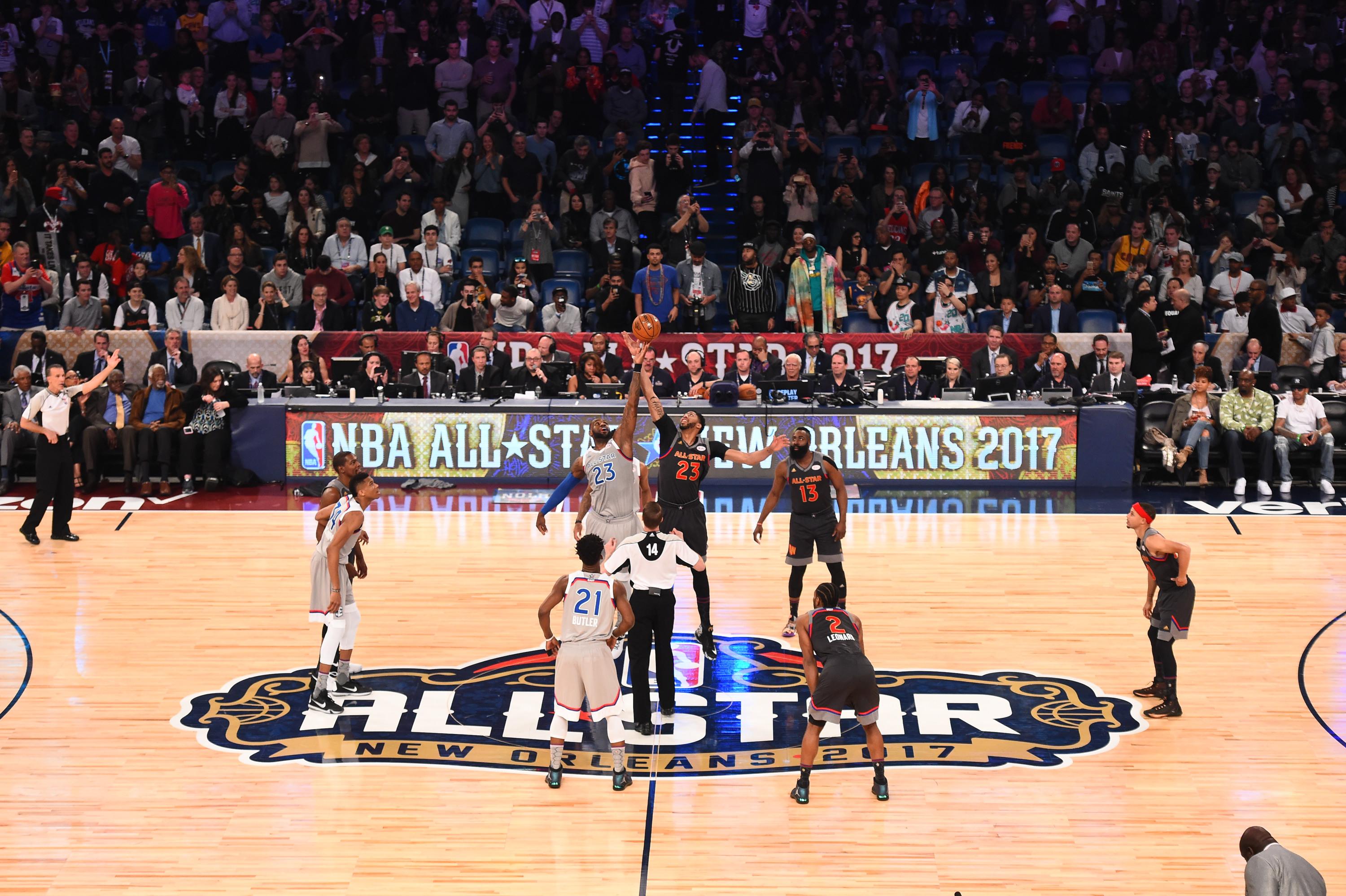 There's an interesting aspect to the NBA All-Star Game this season which is going to be played Sunday, February 18th at the Staples Center in Los Angeles, California, that being the fact that the trade deadline for all NBA teams has already past.
Usually when you talk about the NBA All-Star Game, with it comes the rumors and tidbits about what players might be moving, but since the trade deadline was last Thursday, now the players that are in the game can simply sit back and take a deep breath knowing they are not going anywhere anytime soon.
That also leaves another curious note about this year's game, which is the betting aspect for those that are looking to place a few duckets on the contest on Sunday and who I would advise to read this list of online sports betting sites, that were reviewed by a team of professionals, that rated and deep dived into details like bonuses among others.
In any betting situation, being successful usually comes as it is best to weigh the odds and try to take the best guess on what team is going to be able to come out on top. That's not very easy in an All-Star game which really is just an exhibition and at times the game has turned into nothing more than a showcase for players to but on dunk contests and make highlight reels.
In the NBA the last few seasons, the All-Star game has been a showcase of great players, but not a lot of great defense. Two seaons ago the Western Conference scored an absurd 196 points, winning the highest-scoring showcase in All-Star Game history with a 192-182 victory in a game that didn't feature a lick of defense.
So what did the NBA decide to do? They went into full fantasy mode this season, and picked the games two biggest stars to 'draft' teams instead of doing the usual East against West which had been the format since about the beginning of time it seemed.
This season one squad will be centered around Cavs superstar LeBron James, with the other being headlined by Warriors guard Steph Curry.
Their teams are as follows, for James he will have a roster with – Kevin Durant Golden State Warriors, Anthony Davis, New Orleans Pelicans, Kyrie Irving, Boston Celtics, DeMarcus Cousins, New Orleans Pelicans, LaMarcus Aldridge, San Antonio Spurs, Bradley Beal, Washington Wizards, Goran Dragic, Miami Heat, Andre Drummond, Detroit Pistons, Paul George, Oklahoma City Thunder, Victor Oladipo, Indiana Pacers, Kemba Walker, Charlotte Hornets, Russell Westbrook, Oklahoma City Thunder, Kevin Love, Cleveland Cavaliers, Kristaps Porzingis, New York Knicks and John Wall, Washington Wizards.
While that's an amazing team with excellent talent, Curry's team isn't bad either. It will be as follows – James Harden, Houston Rockets, DeMar DeRozan, Toronto Raptors, Giannis Antetokounmpo, Milwaukee Bucks, Joel Embiid, Philadelphia 76ers, Jimmy Butler, Minnesota Timberwolves, Draymond Green, Golden State Warriors, Al Horford, Boston Celtics, Damian Lillard, Portland Trail Blazers, Kyle Lowry, Toronto Raptors, Klay Thompson, Golden State Warriors and Karl-Anthony Towns, Minnesota Timberwolves.
Expect a lot of high-flying drama on Sunday in Los Angeles, not a ton of defense, and if you're looking to play the odds, take a long look at the over, as the best players in the world will once again look to put on a show.