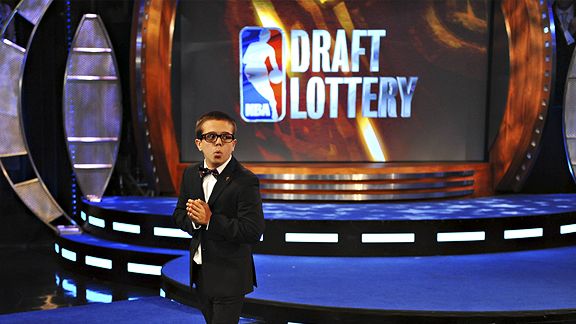 It will be a week built on faith for the Gilbert family, as reports are stating that Nick Gilbert will undergo 'major' brain surgery this week. The reports stemmed from ESPN's Doris Burke talking about the situation during Cleveland's game against the Boston Celtics on Sunday afternoon.
Nick Gilbert has a genetic disorder called neurofibromatosis, which causes tumors on Gilbert's brain as well as all over his body. Gilbert already has trouble with his vision, only being able to see out of his left eye at about 25 percent while he cannot see at all through his right eye. He's undergone chemotherapy throughout his life beginning as early as five-years-old. When he was ten years old, he had an emergency surgery which removed a brain tumor.
Nick participated in the 2011 and 2013 NBA Draft Lottery and represented the Cavaliers in their hopes of securing the No. 1 pick in each of those years. Gilbert did just that, as his efforts landed Cleveland two top picks in three years. Since then, fans have called Gilbert the team's good luck charm when it comes to those situations.
Cleveland Cavaliers owner and Nick's father Dan Gilbert is on the board of directors of the Children's Tumor Foundation and is steadily looking for a cure to neurofibromatosis.
Good luck to Nick Gilbert on his surgery this week, as NEOSI's thoughts and prayers are with Nick and the entire Gilbert family.

NEO Sports Insiders Newsletter
Sign up to receive our NEOSI newsletter, and keep up to date with all the latest Cleveland sports news.